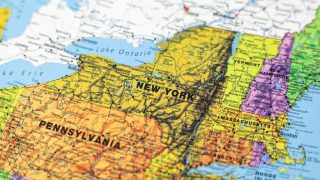 New York
Updates about legal issues facing animals in the state
The Animal Legal Defense Fund works at the federal, state and local levels to protect the lives and advance the interests of animals.
Animal Protection Laws Ranking
Each year, the Animal Legal Defense Fund publishes its U.S. State Animal Protection Laws Rankings Report. Each state is ranked based on 20 different categories of animal protection.
New York
Overall Rank: #33 (Middle Tier)
+Veterinarians must report suspected cruelty to a companion animal and have immunity for doing so
+Peace officers have a duty to enforce animal cruelty laws
-Standards for minimum acceptable care for animals (e.g. necessary food, water, shelter) are not well-defined
-No felony provisions for sexual assault of animals, or for negligent or reckless neglect or abandonment
-Social service professionals are not required to report suspected animal cruelty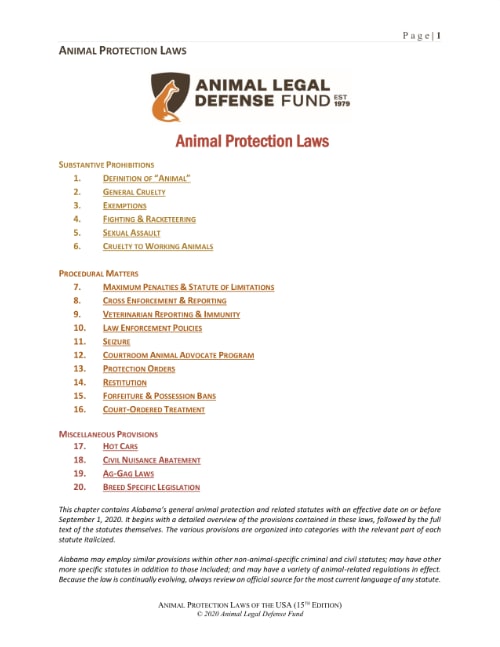 Animal Protection Laws of New York
The Animal Protection Laws of New York compendium contains the general animal protection and related statutes for New York with an effective date on or before September 1, 2022.
Legislative Session
Active Legislation
Active Cases
Take Action
Take action now to help animals in your state.

Horses in New York City are suffering! It is time for NYC to take the next step to protect animals and ban the use of horse-drawn carriages. Take action today!

New York City Councilmember Carlina Rivera has introduced Resolution 260 recognizing the sentience of animals. Sign the petition today to show your support of the nonbinding resolution that recognizes animals are individuals capable of wide-ranging experiences and emotions, who have intrinsic value and deserve to be treated with compassion.

S.1659/A.111 provides for an advocate in criminal cases concerning the welfare or care of an animal. Courtroom Animal Advocate Programs allow advocates — supervised law students or volunteer lawyers — to advocate for animal victims in criminal cruelty cases.
Past Victories