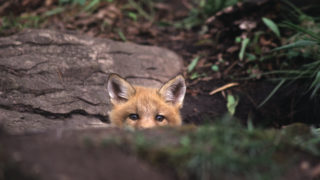 New York: Protect Wildlife from Cruel Killing Contests
This action is for New York residents only.
Killing contests make a cruel and shameful "game" of inflicting suffering and death on wildlife. These contests have no wildlife management purpose and participants kill animals merely for cash or prizes. During killing contests, also known as derbies or tournaments, hunters will compete to kill as many animals as they can during a specified time period — generally, a day or a weekend. Cash and prizes are awarded to those who kill the most animals, the biggest animal, the smallest animal, and so on — often in violation of state gambling laws.
New York's proposed wildlife killing contest ban (S. 4099/A. 2917) has successfully passed both the Senate and Assembly, and now we need your help to get the bill signed into law!
Please take action today and ask Governor Kathy Hochul to sign S.4099/A. 2917. Below is a template you can use to inspire your message, but remember, personalized messages are the most impactful!
Join the Animal Legal Defense Fund's email list to stay up to date on lawsuits, legislation, and regulations affecting animals.
Sign Up Now
Related
The gift of more than $1 million will fund the program over the next four years

This action is for U.S. residents only.

The victory follows the passage of a factory farming law and efforts to curtail the construction of new mega dairies in the state