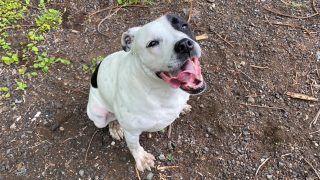 Hold Animal Abusers Accountable
Sign the Petition: Show Support for Stronger Animal Protection Laws
Emaciated and starving, Leo was seized by a Naugatuck, Connecticut animal control officer who responded to a report of suspected cruelty. The man responsible was charged with cruelty to animals, but he refused to relinquish "ownership" of Leo. Consequently, Leo was held in protective custody at a municipal shelter for more than two years as his case stretched on.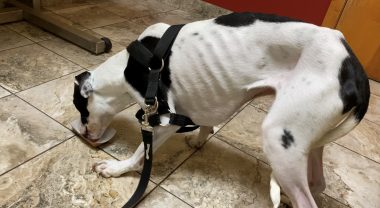 As the result of a Courtroom Animal Advocate Program (CAAP) legal advocate, Leo was released from custody, enabling him to be adopted into a loving home. Leo's abuser was charged with cruelty to animals and held responsible under a sealed plea agreement. We'll never know if this person's punishment fit the crime — though in light of typical animal abuse trials, it likely did not.
Sign the petition below to show your support for stronger laws for victims of animal cruelty.
Violent abusers cannot be allowed to get off "easy" because their victim is a dog or cat. Animal abuse is a serious issue, and weak cruelty laws are simply unacceptable. I support stronger laws to protect victims of animal cruelty.
Related
The gift of more than $1 million will fund the program over the next four years

This action is for U.S. residents only.

The victory follows the passage of a factory farming law and efforts to curtail the construction of new mega dairies in the state