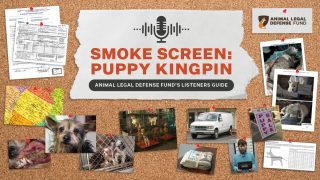 Smoke Screen: Puppy Kingpin
Podcast Listening Guide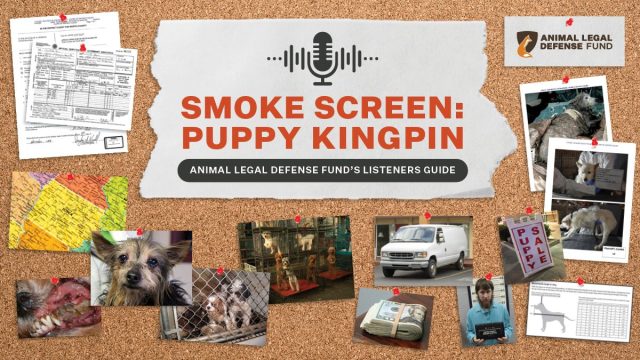 The 2022 season from Neon Hum Media's Smoke Screen podcast, "Puppy Kingpin," explores the issue of puppy mills and the little-known practice of "puppy laundering" — and features the Animal Legal Defense Fund!
Follow the Animal Legal Defense Fund's legal work and lawsuits, with access to some of the evidence, previous lawsuits, and related topics. Our graphics, straight from court filings, will help you visualize the laundering process and the lengths some breeders will go to conceal the origin of the puppies.
Listen along and learn more about the issues covered in the podcast — as well as how you can get involved in the fight against puppy mill cruelty — in our episode-by-episode guide.
Episode 1: "Follow the Puppies"

Episode 1 introduces listeners to the secretive and abusive business of puppy mills and the central figure the podcast revolves around, Jolyn Noethe. She is the so-called "Puppy Kingpin" who co-owns and operates JAKs — Jolyn and Kimberly's Puppies — a large business known as a puppy broker.

Read more

A broker buys puppies from mills, holds them only long enough to get new paperwork (certificate of veterinary inspection or CVI) , and then delivers them to pet stores across the country. A key role that brokers play in the puppy mill pipeline is burying the real source of the puppies from consumers.

6 Inches: The minimum amount of space beyond her own body length (measured from her nose to the base of her tail) that a dog in a puppy mill is required to have under the AWA. Countless dogs used for breeding in puppy mills spend virtually their entire lives in these conditions. A federal bill supported by the Animal Legal Defense Fund, the Puppy Protection Act, would increase this space requirement, require that dogs have outdoor access, and make other important improvements to the lives of dogs in puppy mills.

Source: USDA Website

Representing misled purchasers who thought that the puppies they bought at pet stores came from rescues, the Animal Legal Defense Fund sued JAKs in a class-action lawsuit. The case uncovered a conspiracy between brokers and California pet stores to sell puppy-mill-bred puppies under the guise of "rescue" puppies, deceiving customers and skirting the state's retail pet sale ban. More on this and our work on puppy and kitten retail sales bans in the episodes to come!

Learn More and Take Action:
Episode 2: "Inside a Puppy Mill"

In this episode, listeners learn about White Fire Kennel — a breeding operation run by Barbara Kavars and licensed by the U.S. Department of Agriculture (USDA). Kavars started with just a few Samoyed dogs, but the dogs multiplied quickly — and were not being provided proper care.

Read more

This episode brings to light numerous issues with federal and state licensing and enforcement policies. While a majority of puppy mills are licensed by the USDA under the federal Animal Welfare Act (AWA), the standards for a breeder to be "USDA-licensed" are minimal and not strictly upheld. Many licensees, like Kavars, have hundreds of dogs on a small property, living in wire cages, with little human interaction. As Puppy Kingpin host Alex Schuman notes, even when violations are found, they rarely result in a license revocation.

Excerpt from Animal Care Program Oversight of Dog Breeders – Audit Report June 2021

The Animal Legal Defense Fund is working tirelessly on legal and legislative strategies to hold the USDA accountable for protecting animals, much like the hundreds of suffering Samoyeds discussed in this episode.

Learn More and Take Action:

Underenforcement of the AWA is a persistent problem. The Animal Legal Defense Fund works to address this issue through litigation, regulation, and legislative advocacy. We're supporting legislation including the Animal Welfare Enforcement Improvement Act, and have petitioned the USDA to end its dangerous "Revoke and Run" policy by creating procedures for relocating animals from facilities whose AWA licenses have been revoked or canceled for noncompliance.
Overwhelmed and understaffed: An estimated 10,000+ facilities are covered by the AWA, with only about 100 inspectors tasked with ensuring that these sites comply with the law.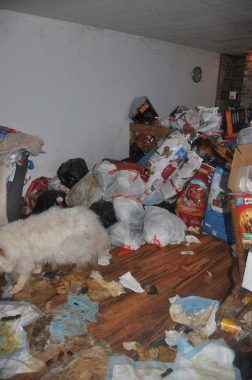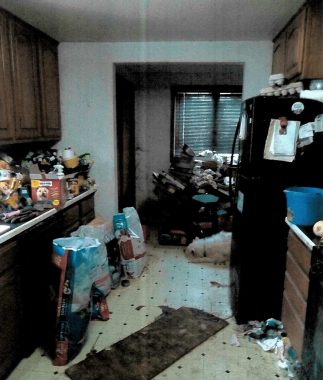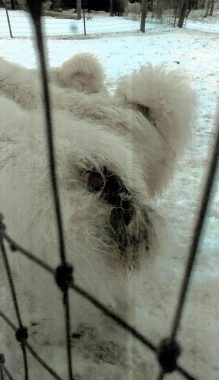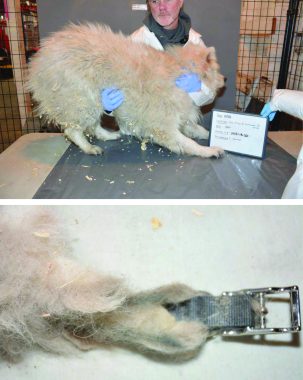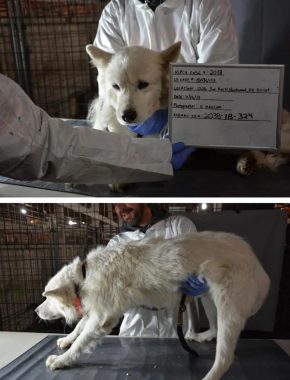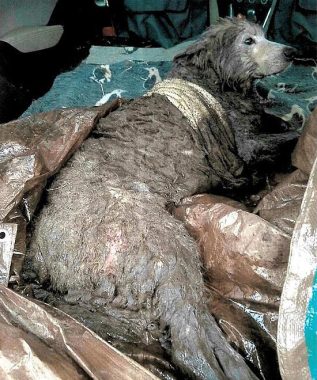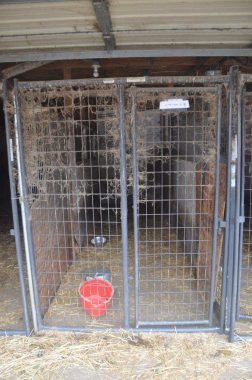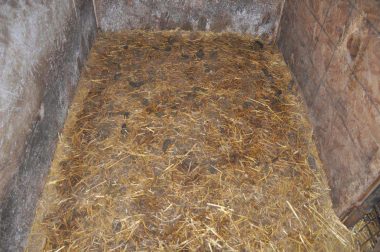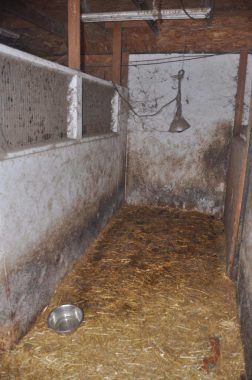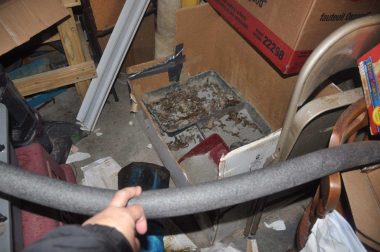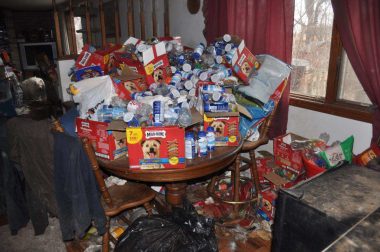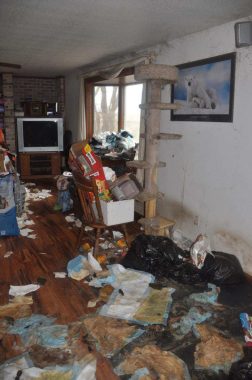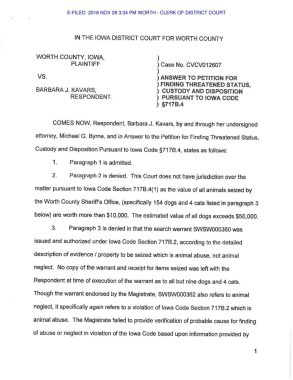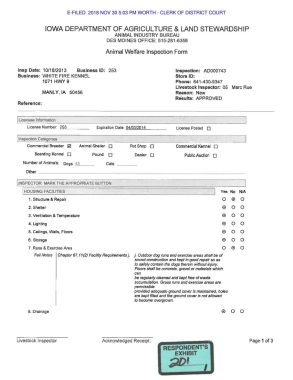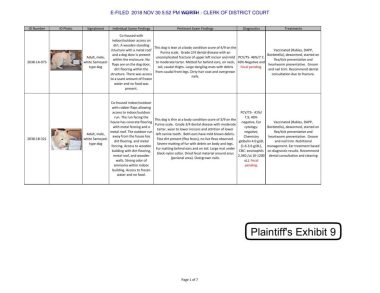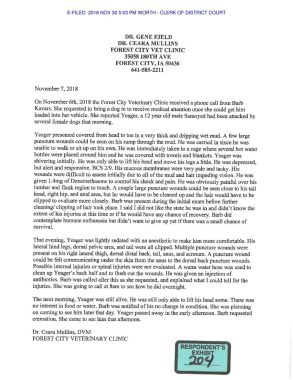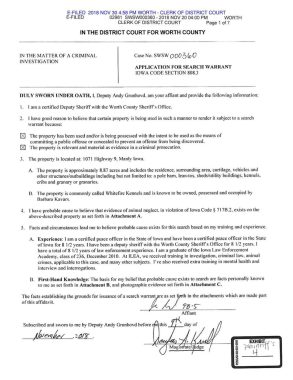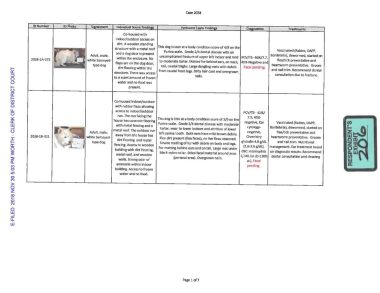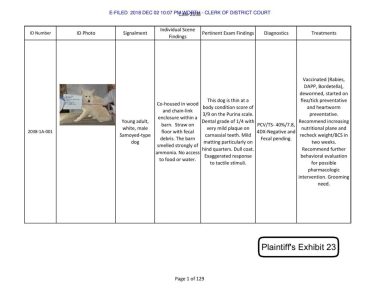 Episode 3: "Hobo K9"

This episode discusses the troubling "business" of puppy laundering. When a new rescue pops up in small-town Iowa, animal advocates across the state and elsewhere begin questioning the legitimacy of the nonprofit organization. Suspicions soon arise that that this new "rescue" may be a front to launder purebred and "designer" puppies in order to sell them in locations where retail pet sale bans have been enacted, specifically California and Chicago.

Read more

Certificates of Veterinary Inspection, required for puppies crossing state lines, transferring puppies from Hobo K9 Rescue and JAKs Puppies to pet stores outside of Iowa — both signed by Jolyn Noethe — look very suspicious.

Sample of Certificate of Veterinary Inspection Form

The Animal Legal Defense Fund strongly supports retail pet sale bans and actively works to end puppy-laundering schemes.

Did You Know?

California became the first U.S. state to enact a retail pet sale ban in 2017; the law went into effect in 2019. Since then, Maryland and Illinois have also passed statewide bans, with support from the Animal Legal Defense Fund. Two additional states, Maine and Washington, have passed bans that exempt existing pet stores.
In 2022, the Animal Legal Defense Fund helped prevent the passage of an Illinois bill that would have undermined the state's retail pet sale ban.
Cities that have enacted retail pet sale bans include Albuquerque, Atlanta, Austin, Boise, Boston, Dallas, El Paso, Houston, Philadelphia, Pittsburgh, Providence, Reno, Salt Lake City, San Antonio, and St. Paul.
Episode 4: "A Kind of Identity Theft"

In this episode, Puppy Kingpin explores how businesses like JAKs Puppies use fake rescues to launder puppies and dodge city and state retail pet sale bans. Examples include Pet Connect Rescue, which allegedly stole a reputable organization's identity, and Bark Adoptions.

Read more

Host Alex Schuman also interviews Animal Legal Defense Fund Managing Attorney Daniel Waltz, who explains exactly how the puppies are laundered. He also exposes how JAKs Puppies makes money without seeming like a for-profit organization by charging high "transportation costs" to the pet stores.

The episode also reviews three lawsuits related to the puppy-laundering scheme, including a lawsuit against Bark Adoptions. The Animal Legal Defense Fund filed two of the mentioned lawsuits: Carey v. JAKs Puppies (filed in 2021) and Volar SPCA v. Bark Adoptions (filed in 2019).

Did You Know?

The Animal Legal Defense Fund lawsuit Volar SPCA v. Bark Adoptions led to a settlement with a fake rescue group that agreed to no longer illegally import puppies bred in Midwest puppy mills into California in violation of the state's retail pet sale ban, as well as the closure of a California pet store chain that sold "laundered" puppies bred in mills.
Episode 5: "Small Town Secrets"

In this episode, Puppy Kingpin heads to Iowa and explores the history of JAKs Puppies and Noethe's history of involvement in puppy brokering. Host Alex Schuman interviews the president and co-founder of the animal-industry lobbying organization The Cavalry Group, who asserts consumers don't care to know if their "rescued" purebred puppies are not actually rescued.

Read more

The episode also addresses how Noethe's familial and personal connections play into her business and reveals how Two Brothers Having Fun (TBHF) — a company formed by Noethe's boyfriend and his brother — have played a key role in her brokering business.

Learn More and Take Action:
Episode 6: "License to Sell"

In this episode, Puppy Kingpin focuses on consumers' interest and right to know whether they're adopting a puppy from a legitimate rescue organization or buying one from a commercial breeder.

Read more

It also explores the USDA's role in regulating commercial animal breeding, including a look at the agency's use of so-called "teachable moments" — AWA violations that inspectors noted to licensees, but did not document in their inspection reports. In August 2022, Congress directed the USDA to no longer allow inspectors to use the controversial "teachable moments" regulatory practice.

The episode additionally discusses a lawsuit filed by the Iowa Attorney General against JAKs Puppies, the resulting settlement, the increasing number of retail pet sale bans across the United States, the resulting increase in fake rescue organizations, and the RICO class-action lawsuit brought by the Animal Legal Defense Fund against JAKs and several related businesses and individuals.

Learn More and Take Action:

As Cecelia addresses in the episode, puppies bred in mills often face lingering ill effects. Cecelia describes her dog Frida's anxiety and socialization issues.
In addition to behavioral challenges, puppies bred in substandard conditions can also face significant health issues. The Animal Legal Defense Fund is currently engaged in another lawsuit, Loy v. Kenney, representing consumers who purchased puppies from an unscrupulous family of puppy traffickers. The plaintiffs' puppies suffered from serious health problems, including contagious diseases that in some cases led to their deaths.
In 2017, the Animal Legal Defense Fund brought a class-action lawsuit against the pet store chain Petland, under both federal and Georgia state Racketeer Influenced and Corrupt Organizations (RICO) laws, alleging that Petland was charging premium prices for puppies and kittens "certified" to be healthy — as claimed by Petland's veterinarians — when in fact the chain knows full well that it is selling animals prone to illnesses and other problems, due to their sourcing from puppy and kitten mills. The case was ultimately dismissed.
Puppy mill operators maximize their profits by producing large numbers of puppies as quickly as possible. As a result, unsanitary conditions, disease, and neglect are rampant. Sign our pledge to boycott puppy mills. Together we can end this cruel industry.
Sign Petition
Episode 7: "Consequences"

Episode 7 further explores the Animal Legal Defense Fund's efforts to hold JAKs Puppies and its associates accountable under federal racketeering and state consumer-protection laws. In this lawsuit, we're representing plaintiffs who bought puppies they believed were rescues, but were actually laundered and sold in California through the puppy-laundering scheme.

Read more

The episode also addresses the problem of chronic underenforcement of the AWA, covering the case of Daniel Gingerich, a notorious puppy mill operator formerly based in Iowa. At Gingerich's puppy mill operation, USDA inspectors documented more than 100 AWA violations in a six-month period alone. But despite his extensive record of violating the law, Gingerich was allowed to keep his AWA commercial breeding license for an extended period, and dogs paid the price for the USDA's inaction.


Goldie

Among these dogs was a golden retriever who was then known only as #142. In April 2021, a USDA inspector observed that #142 was emaciated, but took no action and didn't even document her condition in their official report. During a follow-up inspection several months later, Gingerich tried to hide #142 — but inspectors found her, now so severely emaciated that a veterinarian was called to the property, and #142 was euthanized.

Doree

Gingerich's AWA license was eventually revoked — a rarity for the USDA — and he surrendered more than 500 dogs. One of them was Doree, another emaciated golden retriever. Doree was weak, terrified, and had multiple fractures to her ribs and vertebrae. She needed a lengthy stay in a veterinary hospital, and daily swim therapy to rebuild her strength. Grant funding from the Animal Legal Defense Fund helped the Animal Rescue League of Iowa pay for the cost of Doree's care, and she has since been adopted into a loving home.

Denied a name during her life, #142 was given one after her death: Goldie. Outraged by the case, U.S. Rep. Cindy Axne (D-Iowa) introduced Goldie's Act, an Animal Legal Defense Fund-supported bill that would make critical improvements to the enforcement of the AWA. This bipartisan legislation would, among other improvements, require the USDA to confiscate animals who are clearly suffering as a result of a licensed facility's failure to comply with the AWA.

Did You Know?

The Animal Legal Defense Fund provides grant funding to help cover the cost of treating and caring for animals like Doree who are seized from abuse and neglect. Learn more about our work to protect victims of criminal animal cruelty.
Bonus Episode: "Going Undercover"

This episode notes that, as the number of retail pet sales bans nationwide has grown, the number of USDA-licensed commercial puppy breeders and brokers has decreased. These bans have both led to more adoptions of actual rescue dogs and raised public awareness of the issue of puppy mills.

Read more

That's the good news. The bad news: Schemers are still working to sell puppies in violation of retail pet sale bans and other relevant animal protection laws. The Animal Legal Defense Fund works to combat puppy mill abuses and puppy traffickers wherever we find them.

Did you know? As more states and localities enact retail pet sale bans, mill operators and animal brokers are increasingly turning to online sales. Many of these sales take place on websites such as Craigslist and Recycler. Join the Animal Legal Defense Fund in calling on Craigslist to ban all posts about animal sales and transfers, and learn how to spot an animal sales scam. Have you been affected by an animal-related scam on Craigslist? Share your story to help raise awareness about this issue.

Dogs used for breeding in puppy mills and puppies bred in these facilities are victims, an undercover investigator with the Companion Animal Protection Society (CAPS) tells host Alex Schuman. It's a sentiment that aligns closely with the Animal Legal Defense Fund's work to elevate animals' legal status. What good are animal cruelty laws, if only the government has the ability to enforce them?

Learn More and Take Action:

The Animal Legal Defense Fund is currently engaged in a lawsuit on behalf of a horse named Justice, who suffered lifelong harm as a result of criminal neglect. In the lawsuit, Justice v. Vercher, we argue that Justice is a victim in his own right, and should receive monetary damages from his abuser, to be placed in a trust to fund his lifelong care.

A legal action by the Animal Legal Defense Fund led to the first time animals were recognized as "legal persons" in a U.S. federal court. In the case, we filed a petition on behalf of a group of hippopotamuses — the descendants of those illegally imported into Colombia by the late drug trafficker Pablo Escobar — seeking to allow depositions with experts in humane wildlife population management to be held on the hippos' behalf in the U.S.
Meet the Legal Team
Learn more about the Animal Legal Defense Fund attorneys who are protecting puppies and consumers alike in Carey v. JAKs Puppies.
Plaintiffs are additionally represented by Smith & Lowney PLLC, a Seattle-based class action firm.
Related
Class-action lawsuit alleges thousands in California purchased dogs under the false belief they were rescue animals

Today the Animal Legal Defense Fund filed a lawsuit against the Animal Kingdom pet store and purported rescue group Bark Adoptions for engaging in a puppy laundering scheme to unlawfully circumvent the California law that bans the sale of dogs.

Animal Kingdom, Bark Adoptions, and Rescue Pets Iowa stand accused of selling puppy mill dogs in violation of California law