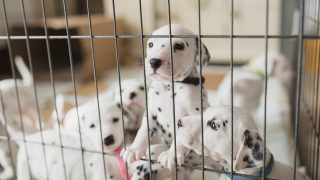 Urge Craigslist to Ban Animal Posts
Join us in urging Craigslist to end all animal sales and posts on its platform.
The Animal Legal Defense Fund, in coalition with organizations including Bailing Out Benji, The Puppy Mill Project, Maryland Votes for Animals, Inc., and animal advocates across the country, is urging Craigslist to end all animal sales and posts on its platform. Though Craigslist's official policy bans the sale of animals, animals continue to be advertised and purchased on Craigslist — many under the guise of the "rehoming."
Dealers, breeders, and mill operators use the "rehoming" loophole to sell critically ill animals, trick families into paying for animals they never receive, and sell animals bred in mills. Companion animals aren't the only the animals being exploited, farmed animals, including pigs and cows, reptiles, and other animals continue to be advertised and purchased with no oversight.
Take Action
While Craigslist officially bans companion animal sales, they continue on the site under the guise of "rehoming." Meanwhile, sales of animals not typically classified as companions — like pigs and chickens — are permitted, putting these animals in danger.
TAKE ACTION
As retail pet sale bans — laws that prohibit pet stores from selling dogs, cats, and sometimes rabbits — gain popularity across the country, mill operators are looking for other venues so they can continue to profit.
In order to protect animals — and unsuspecting families — Craigslist must ban the transfer of all animals on its website. In the fall of 2020, the Animal Legal Defense Fund sent a letter urging it to close the loophole, but we need advocates to Craiglist to change its policy too.
Share on Social
Encourage others to join the campaign by sharing these sharegraphics on social media. Click on the image to download.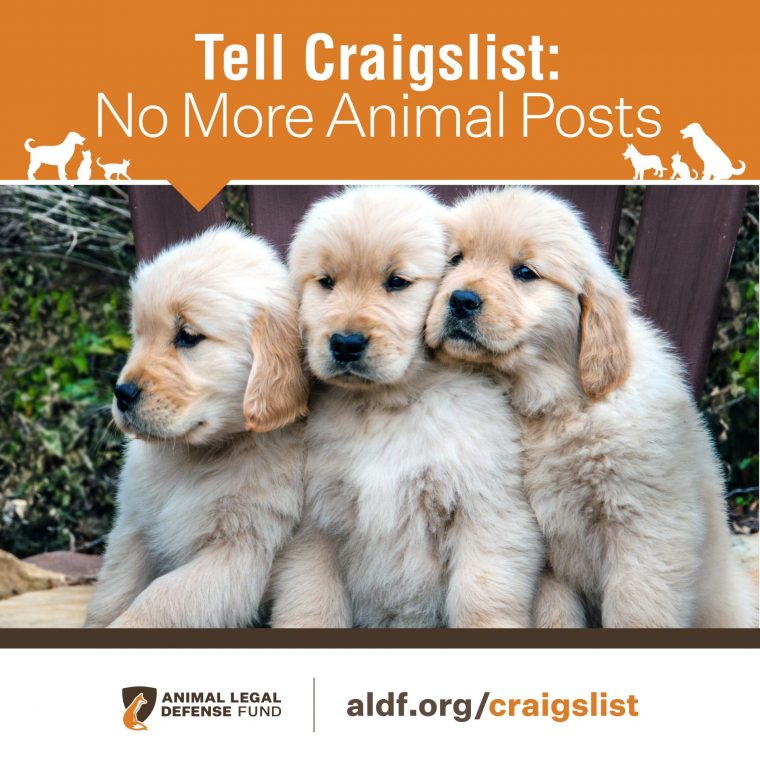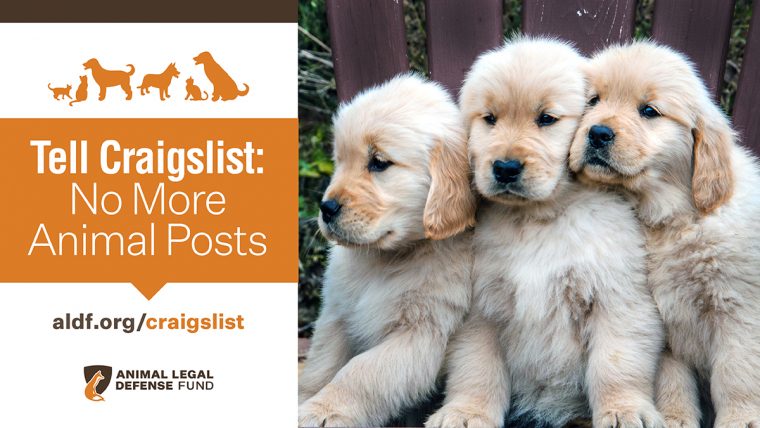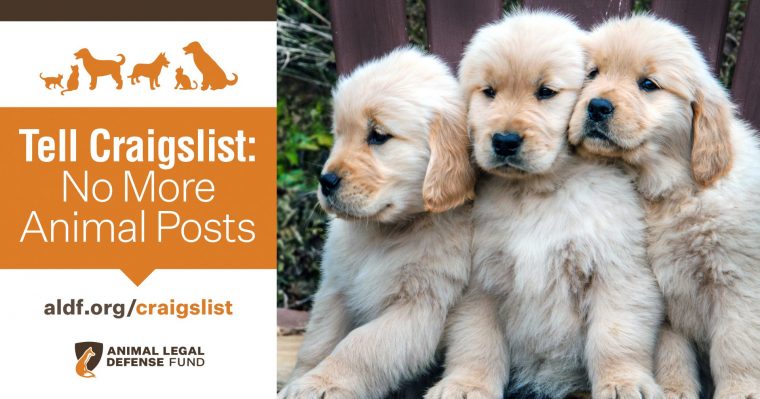 Spot Scams
While Craigslist officially bans the sale of companion animals, in reality such sales are common on the platform, with sellers often using the term "rehoming" in order to skirt the ban. Scams are widespread, with unethical breeders and dealers frequently selling animals who are sick, stolen, or even nonexistent.
The COVID-19 pandemic has only exacerbated this problem, as many people isolating at home have determined that the time is right to welcome a new companion animal — giving scammers an added incentive to take advantage of the situation.

Unethical dealers may offer unhealthy, stolen, or nonexistent animals for sale or "rehoming," but these tips will help you avoid them.
Get Involved
Pass a Retail Pet Sale Ban Ordinance
Retail pet sale bans are a powerful way to fight back against puppy mills, and you could pass one in your own community! Retail pet sale bans prohibit pet stores from selling dogs and cats (and sometimes additional animals like rabbit) sourced from commercial breeders. Instead, stores can offer animals available for adoption from rescues and shelters.
Learn how to pass a retail pet sale ban in your community.