Retail Pet Sale Bans
Using Local Legislation to Protect Animals
Retail pet sale bans are a powerful way to fight back against puppy mills, and you could pass one in your own community!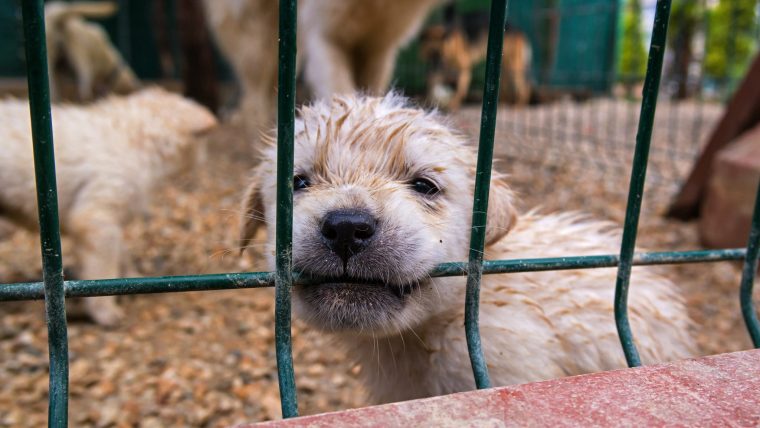 Retail pet sale bans prohibit pet stores from selling dogs and cats (and sometimes additional animals like rabbit) sourced from commercial breeders. Instead, stores can offer animals available for adoption from rescues and shelters. In 2017, California made history when it became the first state to prohibit pet stores from selling commercially-bred animals. Maryland followed suit with a similar law in 2018. Hundreds of cities and counties, including Cook County (Chicago), Boston, and Philadelphia, have also passed retail pet sale bans.
The Animal Legal Defense Fund is here to help you enact a ban in your city or county! Review these resources to get started. Fill out the contact form on this page for further assistance.
Related
As the Animal Legal Defense Fund combats dogfighting by working with state officials to create stronger laws and more effective penalties for those who engage in this crime, we're also hard at work to ensure the best possible outcomes for dogfighting victims.

The Animal Legal Defense Fund, the nation's preeminent legal advocacy organization for animals, and Humane Rescue Alliance (HRA) are offering a $10,000 reward for information leading to the arrest and conviction of the person or people responsible for the abandonment and stabbing of a senior-aged dog named Ladybell on July 12, 2020.

Today the Animal Legal Defense Fund announced a settlement agreement with the West Virginia State Police, State Trooper Seth Cook, and Colonel C.R. "Jay" Smithers, in a lawsuit filed after Tiffanie Hupp intervened when Officer Cook drew his gun and aimed it at the family dog, Buddy.
Puppy mill operators maximize their profits by producing large numbers of puppies as quickly as possible. As a result, unsanitary conditions, disease, and neglect are rampant. Sign our pledge to boycott puppy mills. Together we can end cruel puppy mills.
Sign Petition