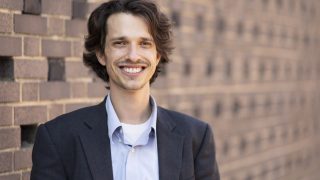 Daniel Waltz
Managing Attorney
As Managing Attorney for the Animal Legal Defense Fund, Daniel Waltz develops creative legal strategies to advocate for improved welfare and increased protections for animals. His work focuses on advocating for animals used in factory farming and for wildlife (both captive and wild).
Daniel first worked with the Animal Legal Defense Fund as a litigation fellow from 2012 to 2014. He then went on to spend two years as a staff attorney and teaching fellow at Georgetown University Law Center's environmental law clinic, and two years as a staff attorney at The Humane Society of the United States before returning to the Animal Legal Defense Fund litigation team where he first started.
Daniel has published scholarship in the Animal Law Review, Georgetown Environmental Law Review, and Columbia Journal of Environmental Law. He has a B.A. from Tufts University, J.D. from New York University School of Law, and LL.M in Advocacy from Georgetown University Law Center. Daniel is admitted to practice in Washington State and the District of Columbia. When he's not fighting for increased animal protections, he enjoys playing ultimate Frisbee, hiking, and riding his bike carrying his dog Tippy on his back.
---
See bar admissions of our attorneys.