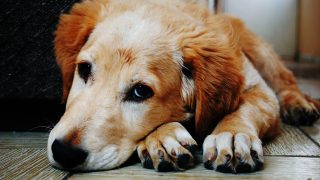 Animal Protection Bills to Watch in Massachusetts
Critical animal protection bills have been filed in the 2021-22 legislative session in Massachusetts, including bills to prevent convicted animal abusers from possessing animals, protect wild animals from being used in circuses, prevent convicted wildlife poachers from hunting in Massachusetts, improve conditions for egg-laying hens, and ban the sale of new fur products, and much more. The bill filing deadline was February 19, 2021.
More details about animal protection bills filed this session is below. Please contact your state senator and state representative to urge them to co-sponsor animal protection bills and to avoid co-sponsoring bills that would harm animals. If you have questions about animal protection legislation in Massachusetts, please contact Stephanie Harris, Senior Legislative Affairs Manager, for more information.
Prevent Convicted Animal Abusers from Accessing Animals
An Act to Protect Animals from Convicted Animal Abusers would prevent a person convicted of certain animal cruelty crimes — including torture, mutilation, and dogfighting — from possessing, adopting, or fostering an animal for at least five years after their release from custody for a first offense and at least fifteen years for a second or subsequent offense. Courts would have the discretion to consider each case individually and extend the possession ban for any greater length of time deemed reasonable to protect animals. Possession bans are one of the most effective ways to ensure a person convicted of animal cruelty does not reoffend.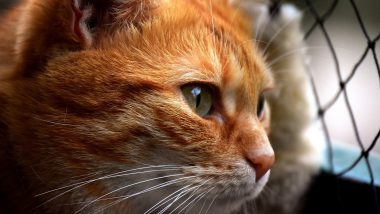 First time offenders may petition the court to reduce the duration of their possession ban and shall have the burden of establishing by a preponderance of evidence that they do not present a danger to animals, they have the ability to properly care for an animal, and they have successfully completed relevant classes and counseling deemed sufficient by the court.
Status: Sponsored by State Representatives Tram Nguyen and Bradford Hill (HD 2845), and State Senator Mike Moore (SD 796).
Join the Animal Legal Defense Fund's email list to stay up to date on lawsuits, legislation, and regulations affecting animals.
Sign Up Now
Protect Elephants, Big Cats, Primates, and Bears from Cruel Circus Life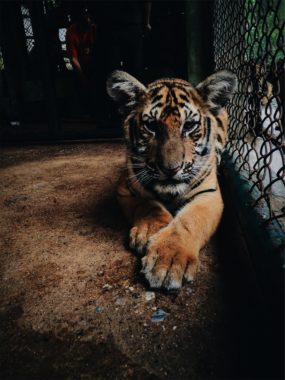 An Act Relative to the Use of Elephants, Big Cats, Primates, Giraffes, and Bears in Traveling Exhibits would prohibit the use certain wild animals in circuses and traveling shows in Massachusetts. These animals are routinely subjected to neglect, abusive training, prolonged confinement. Many wild animal exhibitors that perform in Massachusetts have histories of federal Animal Welfare Act violations as well as dangerous public safety incidents.
Wild animals in circuses spend most of their days in cramped, barren cages, deprived of the ability to engage in their natural behaviors. Forced to perform frightening and sometimes painful tricks, they endure a lifetime of misery.
Status: Sponsored jointly by State Representatives Lori Ehrlich and Bradley Jones (HD 2035) and by State Senate Minority Leader Bruce Tarr (SD 1246).
Prevent Convicted Wildlife Poachers from Hunting in Massachusetts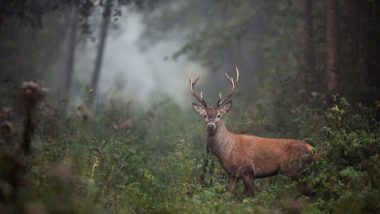 An Act Further Regulating the Enforcement of Illegal Hunting Practices would protect the welfare and conservation of native species important to Massachusetts ecosystems.
Known as the "Poaching Bill," this legislation would (1) modernize penalties for illegal hunting, some of which are out of date by about a century, and (2) authorize Massachusetts to enter in the Interstate Wildlife Violator Compact, which already benefits every other state wildlife agency in the continental United States. If enacted, this would end Massachusetts' status as a safe-haven for convicted poachers whose hunting, trapping, or recreational fishing license has been suspended in any of the 48 member states.
Status: Sponsored jointly by State Representatives Lori Ehrlich and Ann-Margaret Ferrante (HD 1458) and by State Senator Mike Moore (SD 551).
Improve Conditions for Egg-laying Hens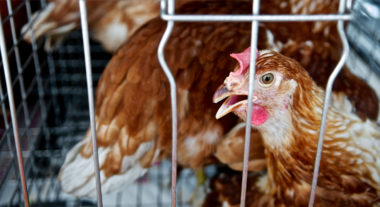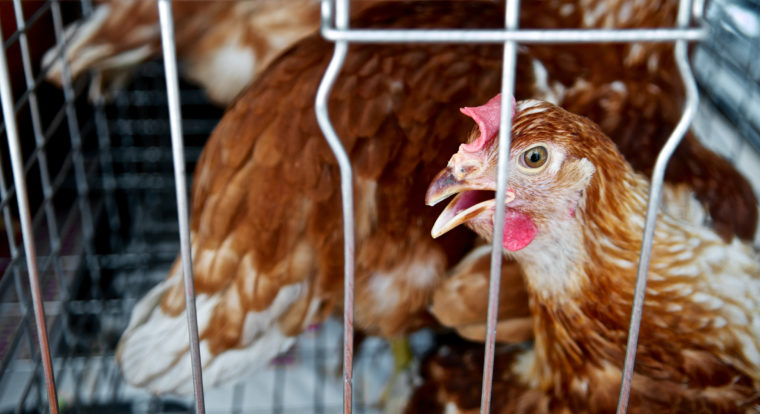 An Act to Upgrade Hen Welfare and Establish Uniform Cage-free Standards for Egg-laying Hens would improve conditions for hens by mandating that they be able to engage in certain vital natural behaviors such as perching, scratching, dust bathing, and laying eggs in a nest. It would require cage-free conditions for hens raised in Massachusetts and eggs sold in Massachusetts. Specifically, this bill would expand the covered egg products to include "liquid eggs" (those often used at restaurants) as well as "shell eggs" as products.
Since An Act to Prevent Cruelty to Farm Animals passed at the ballot as Question 3 in 2016, leading retailers, producers, and other states – including California, Colorado, Michigan, Oregon, and Washington – have mandated even stronger standards in the shift to cage-free conditions for hens. This hen welfare upgrade would bring our existing in line with this new standard.
Status: Sponsored by Representative Dan Cahill (HD 596) and Senator Jason Lewis (SD 212).
Fight the Cruel and Unnecessary Fur Industry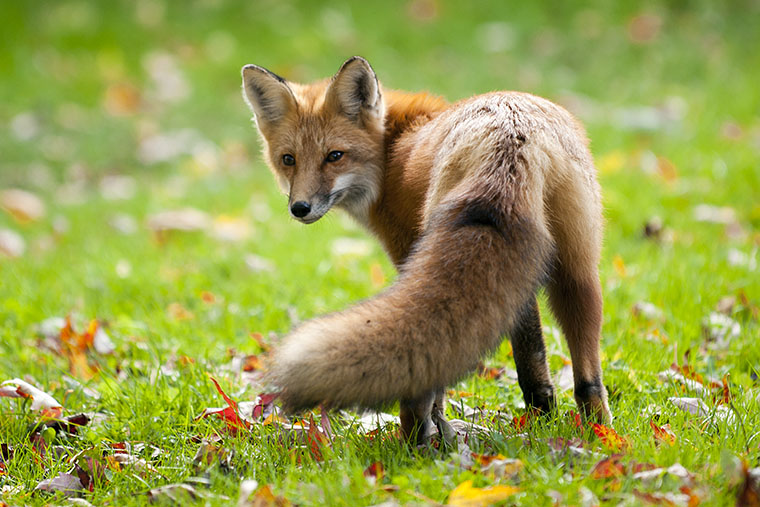 An Act Prohibiting the Sale of Fur Products would ban the sale of new fur products, including clothing, fashion accessories, and home décor, in the Commonwealth. Millions of animals are killed for their fur each year, some are trapped in the wild but the vast majority are raised in often factory-like fur farms. On fur farms, animals like foxes and minks are confined to tiny wire cages for virtually their entire lives. Unable to engage in most of their natural behaviors, these animals routinely resort to self-mutilation, obsessive pacing, and infanticide. Undercover investigations on fur farms have uncovered egregious cruelty — including animals being skinned alive.
These fur factory farms can be breeding grounds for zoonotic diseases. Mink fur farms in the U.S. and around the globe have become hot spots for COVID-19. Minks are the only animal known to both catch the virus from people and transmit it to them. To protect public health, European governments killed nearly 20 million minks in 2020. Other governments have banned fur farming or the sale of fur products.
Status: Sponsored by Representative Jack Patrick Lewis (HD 1592) and Senator John Velis (SD 1029).
Additional Bills
The Animal Legal Defense Fund is also actively supporting other key animal protection bills. To take action on these bills, please use the Animal Legal Defense Fund action alerts or look up your state senator and state representative to ask them to urge their colleagues on the committee where the bill has been referred to support or oppose.
Facilitate the Adoption of Dogs and Cats Retired from Research Laboratories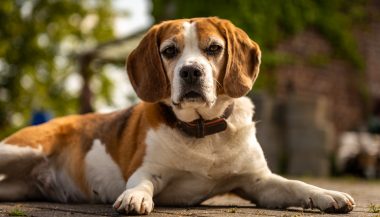 An Act Protecting Research Animals, known as the "Beagle Bill," would require that dogs and cats, retired from laboratory use at research institutions or product testing facilities, be offered for adoption through a non-profit animal shelter or rescue or private placement, when a necropsy is not mandated. This provides an opportunity for these animals to live a life in a home as an adoptee — an opportunity that each of these dogs and cats deserve.
Status: Sponsored by State Representatives Carolyn Dykema (HD 1736) and Michelle DuBois (HD 1940) and State Senate Minority Leader Bruce Tarr (SD 2).
Promote Alternatives to Animal Use in Cosmetic and Other Product Testing
An Act Concerning The Use Of Animals In Product Testing would require manufacturers and their contract testing facilities to use test methods that replace animal testing of products and ingredients when they are available and provide information of equivalent or better scientific quality and relevance for the intended purpose. It would apply to products such as cosmetics, household cleaners, and industrial chemicals, like those in paint.
Status: Sponsored by State Representative Jack Patrick Lewis (HD 2424) State Senator Mark Montigny (SD 1582).
Extend Citations Authority for Keeping Animals in Cruel Conditions and Update the Tethering Law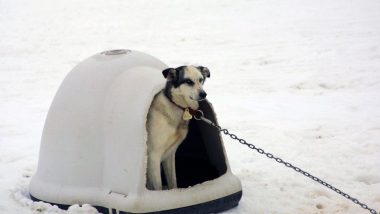 An Act Enhancing the Issuance of Citations for Cruel Conditions for Animals would allow law enforcement officers to issues citations for all domestic animals, including farmed animals, in "cruel conditions" expanding upon the current law that only applies to dogs. Currently, the only tool that law enforcement officers have is a felony cruelty charge. Providing a citation with a monetary fine gives officers the ability to achieve corrective action without automatically invoking a felony prosecution. Additionally, this legislation would make a technical change, updating current law to better ensure dogs left outside and unattended are afforded protections.
Status: Sponsored by State Representative Angelo Puppolo (HD 2247) State Senator Mark Montigny (SD 1645).
Halt Trafficking in Ivory and Rhino Horn
An Act Preventing Trafficking in Ivory and Rhino Horns would restrict the sale of ivory and rhino horn in the Commonwealth, ending Massachusetts' role in the global poaching crisis. It would more closely align Massachusetts commerce laws with federal interstate commerce regulations and establish a fund, with penalties assessed under the proposed law, to promote conservation and education.
Status: Sponsored by State Representative Lori Ehrlich (HD 1457) and State Senator Jason Lewis (SD 487).
Close the Puppy-Mill-to-Pet-Shop Pipeline
An Act Banning the Retail Sale of Cats and Dogs in Pet Shops would prohibit the sale of puppies and kittens (and rabbits in the House version of the bill) in pet shops unless made available in partnership with an animal shelter or rescue organization. Pet shops typically acquire their dogs and cats from inhumane commercial breeding facilities, often called "puppy mills" or "kitten mills." Pet stores are a preferred sales outlet for puppy mills because they allow the cruelty at the mills to remain hidden from consumers.
Status: Sponsored by Representative Natalie Higgins (HD 929) State Senator Patrick O'Connor (SD 848).
Protect Puppies and Kittens and Enhance the Issuance of Citations for Keeping Animals in Cruel Conditions
An Act Protecting the Health and Safety of Puppies and Kittens in Cities would protect animals and consumers in five ways: (1) prohibit the sale of puppies and kittens under eight weeks of age; (2) require the promulgation of rules and regulations for business-related kennels used for boarding, doggie daycare, or breeding; (3) update laws relating to kennel licensing; (4) end the roadside sale of animals; and (5) clarify that the law does not consider dogs and cats "livestock."
Status: Sponsored by State Representative Linda Dean Campbell (HD 3979) and State Senator Harriette Chandler (SD 1471)
Keep Families with Dogs Housed Together During the Pandemic and Beyond
An Act to Maintain Stable Housing for Families with Pets in an Economic Crisis and Beyond would help keep families with dogs housed together during the pandemic and beyond. Specifically, it would prevent evictions based on whether a family has a dog without written permission for one year after the COVID-19 emergency ends and require that hotels allow companion animals during the COVID-19 emergency. Additionally, it would prevent insurance companies from denying, canceling, failing to renew, or charging an increased premium for homeowners or renters insurance based on a dog's breed. Policies that target specific breeds discriminate against responsible dog guardians who properly train and socialize their dogs. Families are too often unable to afford or access housing or insurance because their family includes a dog or because of the dog's breed and, as a result, they may surrender those animals to shelters and other potential adopters may be unable or unwilling to adopt them.
Status: Sponsored by State Representative Jack Patrick Lewis (HD 2778) and State Senator Anne Gobi (SD 1248).
Protecting Dogs in Daycares and Boarding Facilities
Several bills have been filed that would require the Massachusetts Department of Agricultural Resources to promulgate rules and regulations relating to dog boarding kennels and "doggie daycare" facilities. Establishing minimum standards, such as staff to dog ratios, housing and care requirements, and indoor and outdoor facility requirements, will help protect animals and consumers.
Status: Sponsored by State Representative Brian Ashe (HD 3356, "Ollie's Law"), State Representative Hannah Kane (HD 1209), State Senator Patrick O'Connor (SD 865) and Senator Mark Montigny (SD 1514).
Ban Cat Declawing
An Act Prohibiting Inhumane Feline Declawing would prohibit cat declawing except as a medical necessity to address an existing or recurring infection, disease, injury, or abnormal condition in the claw that jeopardizes the cat's health. Declawing is a major surgery involving amputation. It is extremely painful and can lead to lifelong behavioral problems like biting and aggression.
Status: Sponsored by State Senator Mark Montigny (SD 1433).
Ensure First Responders May Care for Injured Police Dogs
An Act Allowing Humane Transportation of K9 Partners also known as "Nero's Law" and An Act Providing for the Care and Transportation of Police Dogs Injured in the Line of Duty (Nero's Law) would ensure that first responders are allowed to treat injured police dogs and to transport them to veterinary hospitals when there are no injured people requiring transport to a hospital. Known as "Nero's Law," this legislation was named for the K9 partner of slain Yarmouth Police Sergeant Sean Gannon, who was fatally shot in 2018 while serving an arrest warrant. Nero was also shot and, under current state law, EMTs were unable to treat or transport him. Thankfully, in this case, a retired K9 officer eventually arrived to help Nero, who survived.
Status: Sponsored by State Senator Mark Montigny (SD 1177) and State Representative Will Crocker (HD 326).
OPPOSE: Expand Cruel Methods of Hunting and Repeal of Sunday Hunting Prohibition
Each session in Massachusetts, bills are filed to weaken or repeal existing protections against particularly cruel methods of killing wildlife, such as the use of indiscriminate traps and snares, and to weaken or repeal the existing Sunday hunting prohibition. The current trapping law, revised in 2000 by a conference committee with input from key stakeholders, made substantial concessions to the Wildlife Protection Act, providing for more local authority to issue permits for trapping and other options. Further changes are unnecessary. Additionally, Massachusetts' existing Sunday hunting prohibition maintains a single day of the week for residents to enjoy nature and wildlife without worrying about conflicts with hunting activities.
Status: We oppose these bills that put wildlife and residents in jeopardy, including HD 767, HD 915, HD 1535, HD 1559, HD 1797, and SD 1456.
Thank You For Your Advocacy
The 2021-22 legislative session presents an opportunity to make great strides for animals and, possibly, to raise Massachusetts from its already leading position as sixth in the nation for animal protection laws (see our 2020 U.S. State Animal Protection Laws Rankings Report.)
Looking back to the 2019-20 legislative session, we thank the many state legislators, coalition partners, and advocates who helped secure progress for animals despite a global pandemic and social unrest — including the allocation of $5ok to companion animals in need in the FY2021 budget — and who helped lay a foundation for future legislative campaigns.
Help animals win the legal protections they so desperately need and deserve, and ensure they have an advocate in courtrooms and legislatures across the country.
Take Action Now
Related
The United States District Court for the Northern District of California ruled in favor of the Animal Legal Defense Fund and its co-plaintiffs, denying an attempt by the Food and Drug Administration (FDA) to dismiss a lawsuit against the agency.

A Courtroom Animal Advocate Program (CAAP) bill, S.2868/A.4533, which would allow law students and volunteer lawyers to advocate for animal victims in cruelty criminal cases, unanimously passed the New Jersey Senate. The bill is sponsored by Senator Nicholas Scutari and Assemblyman Raj Mukherji and endorsed by the Animal Legal Defense Fund.

The Animal Legal Defense Fund, the nation's preeminent legal advocacy organization for animals, has released the 15th annual year-end U.S. Animal Protection Laws Rankings Report (2020), ranking the animal protection laws of all 50 states.