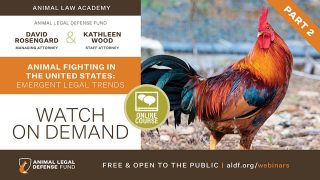 Animal Fighting in the United States: Emergent Legal Trends
Presented 9/1/21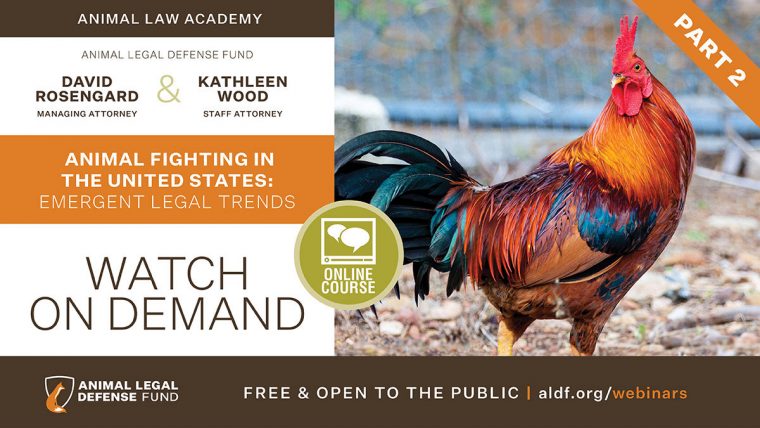 Recently, our legal system has seen more concentrated change in how animal fighting is dealt with than any prior point in the history of the United States of America. Join David B. Rosengard, Animal Legal Defense Fund Managing Attorney and Kathleen Wood, Animal Legal Defense Fund Staff Attorney to discuss these developments—and the potential they have to advance the legal position not only of fought animals, but all victims of animal cruelty.
This webinar has been pre-recorded. Watch it now!
Resources
Join the Animal Legal Defense Fund's email list to stay up to date on lawsuits, legislation, and regulations affecting animals.
Sign Up Now
Related
Class-action lawsuit alleges thousands in California purchased dogs under the false belief they were rescue animals

Edie Falco narrates the Animal Legal Defense Fund film demanding transparency in factory farming

D.C. Court of Appeals rules Animal Legal Defense Fund can pursue its claims