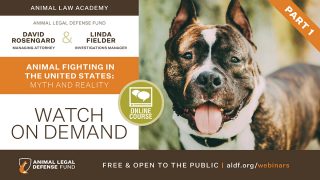 Animal Fighting in the United States: Myth and Reality
Presented 8/17/21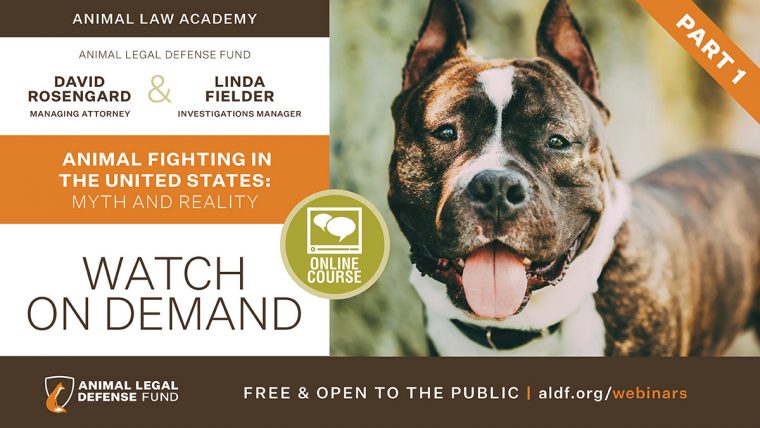 The presence of animal fighting in the United States of America is as old as the nation itself. During this time a shifting body of law has grown around the practice, as have various myths. Join David B. Rosengard, Animal Legal Defense Fund Managing Attorney and Linda Fielder, Animal Legal Defense Fund Investigations Manager, as we dig into the legal history of animal fighting, explode myths, and shine an animal-forward lens on the blood sport, to properly frame its cruel impact on animal victims.
This webinar has been pre-recorded. Watch it now!
Resources
Join the Animal Legal Defense Fund's email list to stay up to date on lawsuits, legislation, and regulations affecting animals.
Sign Up Now
Related
Edie Falco narrates the Animal Legal Defense Fund film demanding transparency in factory farming

D.C. Court of Appeals rules Animal Legal Defense Fund can pursue its claims

Animal Legal Defense Fund-led coalition wins major victory for animal protection, food and worker safety, and the First Amendment