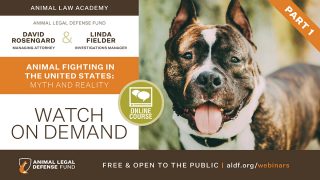 Animal Fighting in the United States: Myth and Reality
Presented 8/17/21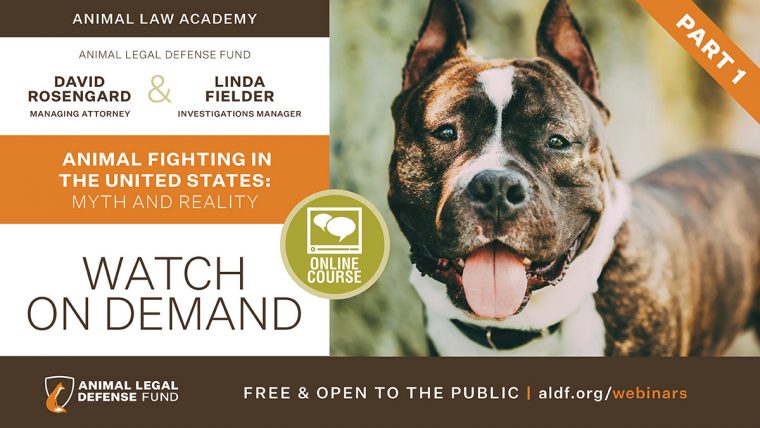 The presence of animal fighting in the United States of America is as old as the nation itself. During this time a shifting body of law has grown around the practice, as have various myths. Join David B. Rosengard, Animal Legal Defense Fund Managing Attorney and Linda Fielder, Animal Legal Defense Fund Investigations Manager, as we dig into the legal history of animal fighting, explode myths, and shine an animal-forward lens on the blood sport, to properly frame its cruel impact on animal victims.
This webinar has been pre-recorded. Watch it now!
Resources
Join the Animal Legal Defense Fund's email list to stay up to date on lawsuits, legislation, and regulations affecting animals.
Sign Up Now
Related
Actress Christian Serratos narrates the Animal Legal Defense Fund film advocating for an end to puppy mills

Predatory financing law bans loans that often trap borrowers with high interest rates

The California Court of Appeals affirmed a ruling by a lower court recognizing Society for the Prevention of Animal Cruelty (SPCA) organizations' ability to file lawsuits against entities that violate existing animal protection laws.