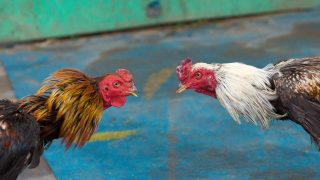 Laws against animal fighting paraphernalia
2019 U.S. Animal Protection Laws State Rankings
Select an animal law category to view 2019 trends: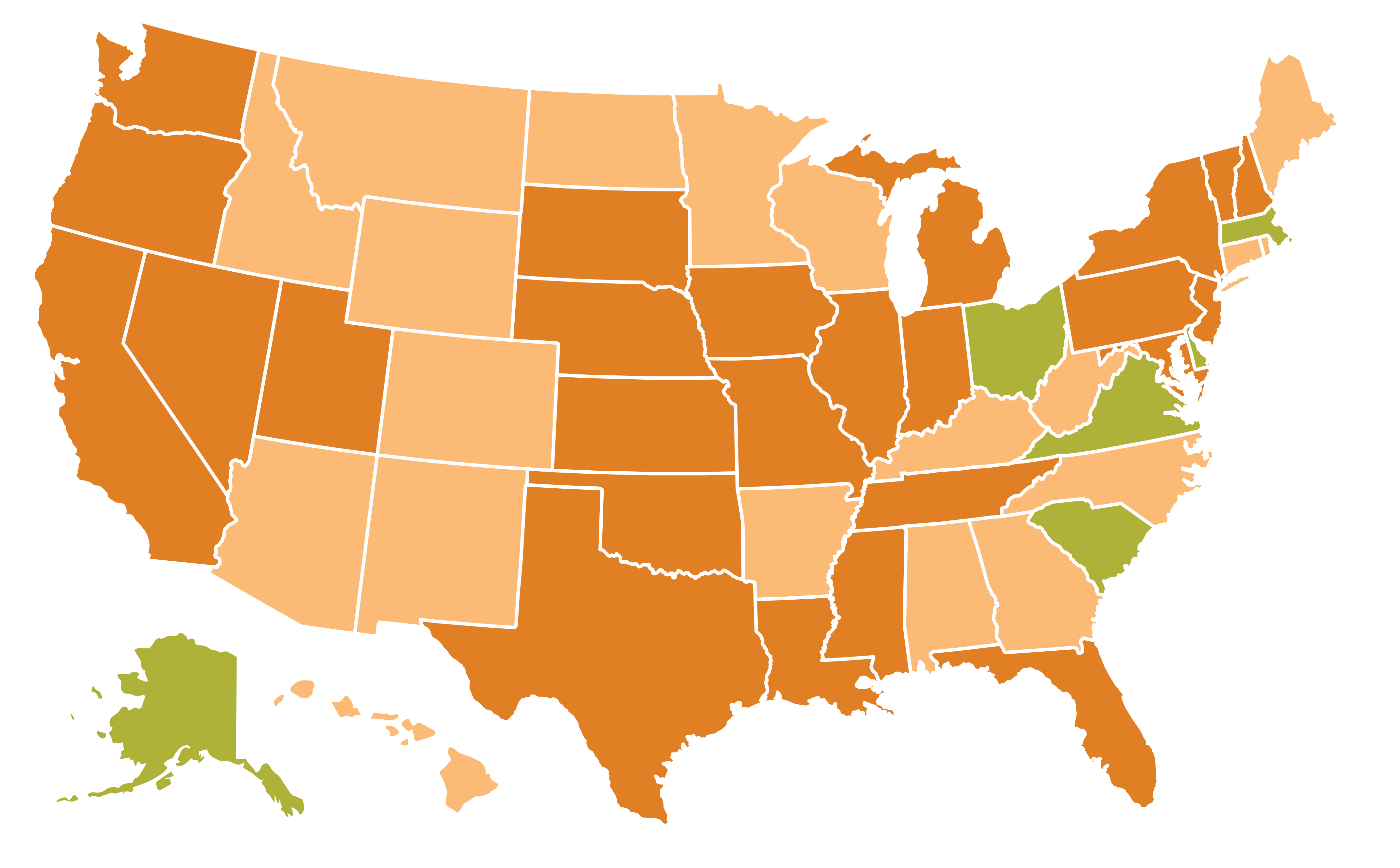 Laws against animal fighting paraphernalia
"Animal fighting paraphernalia" refers to equipment and implements used to further animal fighting, such as gaffs (blades attached to roosters' legs for cockfighting), breaking sticks (used to pry open dogs' jaws in dogfights), as well as objects used for training animals to fight (such as treadmills and hot walkers).
Half of all states, plus the U.S. Virgin Islands have laws criminalizing the possession of animal fighting paraphernalia, if possessed with the intent to be used in fights. Some of these states, such as Mississippi and New Jersey also include a list of factors which a judge may consider when determining if something is animal fighting paraphernalia, including the object's proximity in space and time to the animal fighting venture. An additional six states, plus Puerto Rico, do not have a specific prohibition on possessing fighting paraphernalia, but they do have statutes addressing the seizure and/or forfeiture of such objects.
The evidence in animal fighting cases is often circumstantial, consisting primarily of animal fighting paraphernalia and the presence of animals who have wounds consistent with common fighting injuries. Additionally, some individuals manufacture and/or sell animal fighting paraphernalia for profit, contributing to cruel treatment of animals without being physically present at animal fights. Therefore it is important for the law to recognize the connections between the presence of fighting paraphernalia and the cruel exploitation of animals.
Since 1979, the Animal Legal Defense Fund has led the charge to win animals the legal protection they so desperately need—and deserve. Your generous gift will assure that we can continue to take on cases that advance the interests of animals.
Donate