Challenging Idaho's Ag-Gag Law
Animal Legal Defense Fund v. C. L. "Butch" Otter
The Animal Legal Defense Fund filed a lawsuit in federal court against the state of Idaho, arguing its Ag-Gag law violates the U.S. Constitution.
Farmed Animals
Status
Ninth Circuit Rules Audio, Visual Recording is protected
Next Step
Assessing Legal Options
In 2012, an undercover investigator for Mercy for Animals filmed dairy workers in Idaho violently abusing cows. Idaho's legislature responded by passing an Ag-Gag law that makes it a crime to conduct undercover agricultural investigations. Such laws—in effect in a handful of states—are designed to make it difficult for the public to learn about animal cruelty on farms.
The Animal Legal Defense Fund brought a lawsuit against Idaho in 2014, joined by a coalition of other nonprofits, including People for the Ethical Treatment of Animals, the Center for Food Safety, and the American Civil Liberties Union.
The lawsuit challenged Idaho's Ag-Gag law as unconstitutional, and chronicled the important role undercover investigations have played through the years in bringing to light some of farming's most abusive practices.
The U.S. District Court for the District of Idaho was persuaded, and struck down the law as unconstitutional in 2015, finding it to violate both the First and Fourteenth Amendments.
The state of Idaho appealed. In a landmark decision issued in 2018, the United States Court of Appeals for the Ninth Circuit became the first federal "appellate" court to strike down provisions of an Ag-Gag law. The court held that Idaho's ban on recording conditions at factory farms and slaughterhouses violates the First Amendment.
The court did allow two sections of the Ag-Gag law to stand: One that makes it a crime to obtain an agricultural production facility's records by misrepresentation, and another making it a crime to get a job at an agricultural facility through misrepresentation if one's purpose is also to cause the farm economic harm. These two sections were both narrowly construed by the court.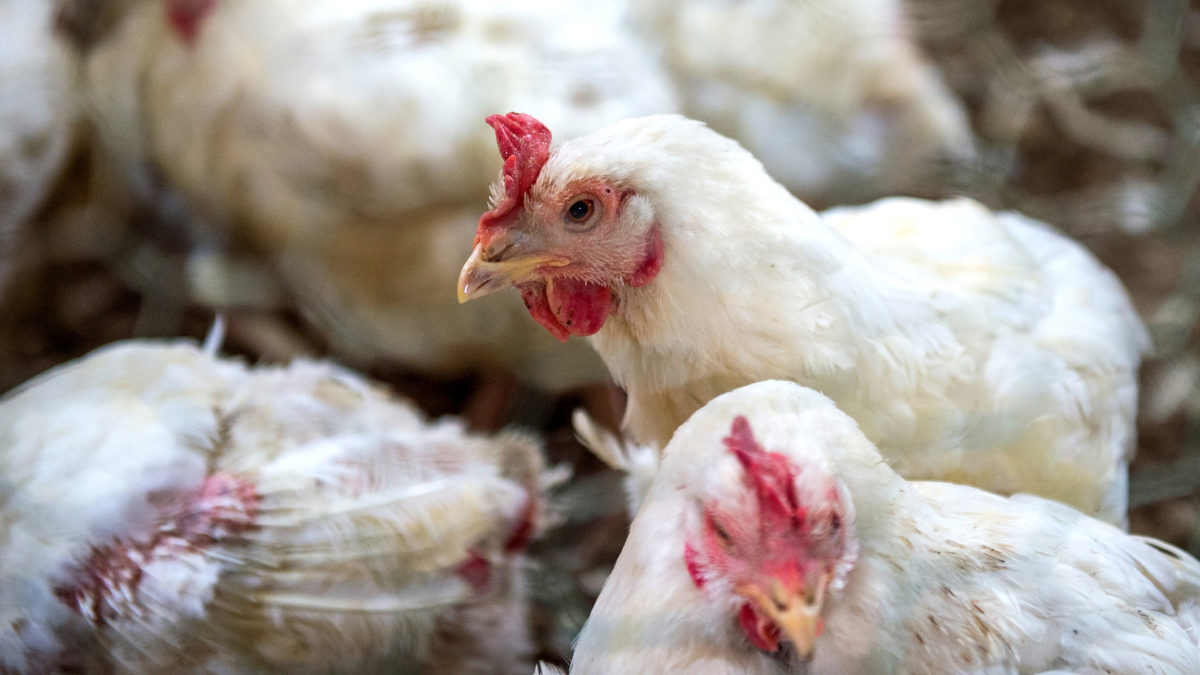 The Animal Legal Defense Fund continues to mount legal challenges in other states with Ag-Gag laws.
Undercover investigations and whistleblowers have exposed some of the worst aspects of factory farming, but Ag-Gag laws punish people who speak out about cruelty in animal agriculture. Voice your opposition.
Take Action
Recent News
This victory for free speech comes in a lawsuit filed in 2014 by a coalition of public interest groups and journalists led by the Animal Legal Defense Fund.

United States Court of Appeals for the Ninth Circuit to hear arguments on Ag-Gag law.

Victory for animals: District Court rules anti-whistleblower law violates U.S. Constitution.
Related Cases
Animal Legal Defense Fund v. Gary Herbert

Danice Echgelmeier v. Roman Hernandez