Challenging Utah's Ag-Gag Law
Animal Legal Defense Fund v. Gary Herbert
The Animal Legal Defense Fund brought a lawsuit challenging Utah's Ag-Gag law and the United States District Court of Utah declared the statute unconstitutional.
Farmed Animals
In 2012, Utah enacted an Ag-Gag law which criminalized the collection of evidence of animal abuse on factory farms. The law made recording agricultural operations a crime, even for reporters and activists investigating criminal animal abuse and violations of food safety and other laws.
The Animal Legal Defense Fund, along with PETA and a coalition of activists and journalists, filed a first-of-its-kind lawsuit in 2013 challenging the constitutionality of this law. We argued that the Ag-Gag law was a violation of the First and Fourteenth Amendments to the U.S. Constitution.
The U.S. District Court of Utah declared Utah's Ag-Gag statute unconstitutional in 2017. This was the second time a state Ag-Gag statute had been struck down as unconstitutional, both rulings the result of lawsuits led by the Animal Legal Defense Fund.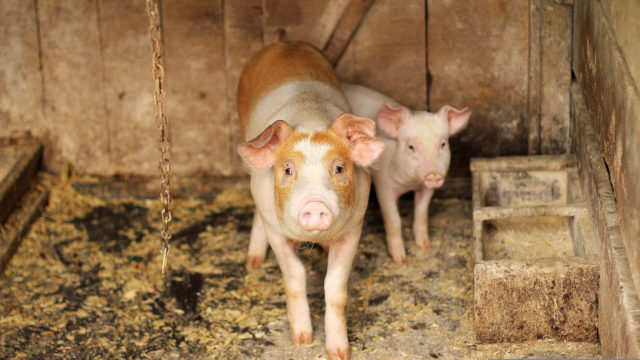 Actions
Undercover investigations and whistleblowers have exposed some of the worst aspects of factory farming, but Ag-Gag laws punish people who speak out about cruelty in animal agriculture. Voice your opposition.

Take Action

Every day, animals are abused and killed. Their abusers frequently do not face any consequences – it's still extremely common for animal cruelty to go unpunished. Without you, animals have no voice. Sign the petition.

Take Action

Since 1979, the Animal Legal Defense Fund has led the charge to win animals the legal protection they so desperately need—and deserve. Your generous gift will assure that we can continue to take on cases that advance the interests of animals.

Donate
Recent News
We are deeply disappointed that despite fierce opposition from the public, Iowa has enacted a new Ag-Gag law just months after a federal court struck down a similar Iowa law that criminalized investigations at factory farms, slaughterhouses, and puppy mill

The sweeping Agriculture Improvement Act of 2018 — an omnibus federal law passed approximately every five years, commonly known as the "farm bill" — included several important provisions, including some victories for animals.

New Iowa legislation would make it a crime for a person to gain access to an agricultural production facility through deception if the person intends to cause an "injury" to the "business interest" of the facility.
Related Cases
National Organic Coalition v Purdue

Animal Legal Defense Fund v. Kimberly K. Reynolds