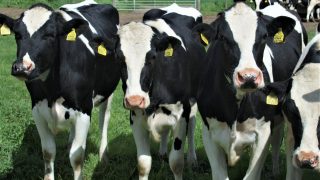 LIVE with the Animal Legal Defense Fund: Ag-Gag
Our first Facebook LIVE event gave viewers the chance to have their questions answered in a live streaming conversation with the Animal Legal Defense Fund's Executive Director Stephen Wells and Chief Legal Counsel Matthew Liebman. Up for discussion: Ag-Gag laws. With a decision in our case against Utah's Ag-Gag law just days away, viewers brought their best questions to the table. Watch the video below to learn about the different kinds of Ag-Gag laws, why they're dangerous, and what the Animal Legal Defense Fund is doing to stop them.
Join us on Facebook and stay tuned for a schedule of our 2017 Facebook live events.
Related
Companion, farmed, and wild animals have been lost, injured, or killed during fireworks displays

The California Court of Appeals affirmed a ruling by a lower court recognizing Society for the Prevention of Animal Cruelty (SPCA) organizations' ability to file lawsuits against entities that violate existing animal protection laws.

Reward for information leading to the arrest and conviction of the person or people responsible for illegally shooting and killing a red wolf in Tyrrell County, North Carolina.