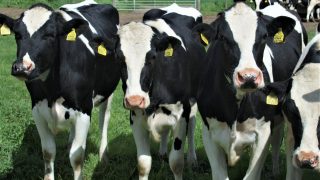 LIVE with the Animal Legal Defense Fund: Ag-Gag
Our first Facebook LIVE event gave viewers the chance to have their questions answered in a live streaming conversation with the Animal Legal Defense Fund's Executive Director Stephen Wells and Chief Legal Counsel Matthew Liebman. Up for discussion: Ag-Gag laws. With a decision in our case against Utah's Ag-Gag law just days away, viewers brought their best questions to the table. Watch the video below to learn about the different kinds of Ag-Gag laws, why they're dangerous, and what the Animal Legal Defense Fund is doing to stop them.
Join us on Facebook and stay tuned for a schedule of our 2017 Facebook live events.
Related
Long-time Miami resident asks Senators Marco Rubio and Rick Scott to co-sponsor the Big Cat Public Safety Act

Reforms emphasize coexistence with coyotes and other wildlife

After learning about orca captivity the troops made posters highlighting facts about captive orcas and encouraging others not to support businesses that exploit animals.