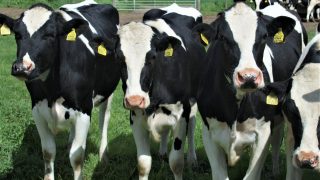 LIVE with the Animal Legal Defense Fund: Ag-Gag
Our first Facebook LIVE event gave viewers the chance to have their questions answered in a live streaming conversation with the Animal Legal Defense Fund's Executive Director Stephen Wells and Chief Legal Counsel Matthew Liebman. Up for discussion: Ag-Gag laws. With a decision in our case against Utah's Ag-Gag law just days away, viewers brought their best questions to the table. Watch the video below to learn about the different kinds of Ag-Gag laws, why they're dangerous, and what the Animal Legal Defense Fund is doing to stop them.
Join us on Facebook and stay tuned for a schedule of our 2017 Facebook live events.
Related
In May 2018, the Animal Legal Defense Fund filed a unique lawsuit in Oregon on behalf of a severely maltreated horse named Justice. Justice suffered starvation, frostbite, and other grave injuries due to his owner's failure to provide him with basic care.

On Saturday, September 8th, the Animal Legal Defense Fund hosted its Justice for Animals Gala 2018 in Los Angeles, CA.

During this interactive webinar, Joyce Tischler will detail the lives of farmed animals and the laws (or lack thereof) that protect them.