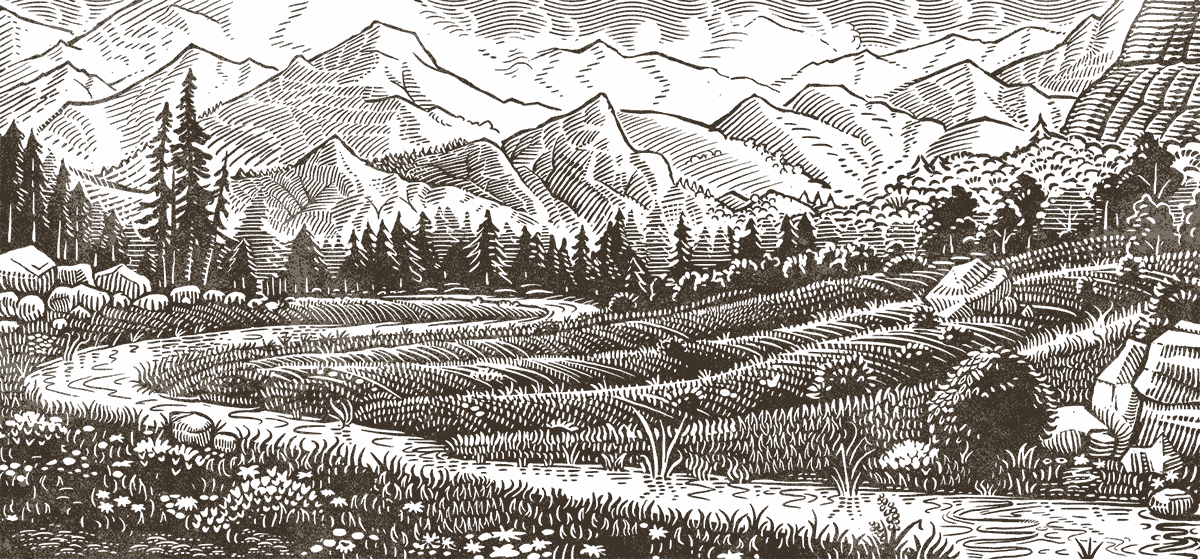 Urging the EPA to Regulate Factory Farms' Air Pollution
The Animal Legal Defense Fund and coalition partners have petitioned the Environmental Protection Agency (EPA) to rescind a 16-year-old agreement not to enforce clean air regulations and public disclosure requirements related to air emissions for thousands of factory farms.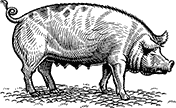 Farmed Animals
Updated
November 15, 2021
Next Step
EPA to respond to legal petition
When you hear about air pollution, images of smokestack-topped factories or a packed freeway at rush hour might spring to mind. But the factory farming industry is also a major contributor to air pollution. And factory farm air pollution is currently going largely unchecked by the U.S. government — with nearby communities, animals, and the environment paying the price for government inertia.
On October 26, 2021, the Animal Legal Defense Fund and coalition partners took action by submitting a legal petition to the U.S. Environmental Protection Agency (EPA), urging it to stop giving factory farms a free pass on air pollution emissions.
Factory farms release an alarming volume of pollutants, including ammonia, nitrogen oxides, fine particulate matter, and volatile organic compounds. These pollutants have a real-world impact on human health — and the people most at risk are those who live nearest the factory farms, who are disproportionately likely to be members of economically disadvantaged or historically marginalized communities.
A recent study on the health impacts of agriculture-related pollution linked nearly 13,000 premature deaths each year to pollution from U.S. farms where animals are raised for food production. Other research has linked asthma and diminished lung function to residents' proximity to large-scale animal agriculture operations, and found a dramatically increased likelihood of community-acquired pneumonia among Pennsylvania residents who live near industrial chicken farms.
The EPA has a duty to protect people from harmful pollutants. But in 2005, the agency entered into an agreement with nearly 14,000 of the country's largest factory farms, shielding them from punishment for violating permitting and public disclosure requirements related to their air pollution emissions. The agreement, negotiated with the National Pork Producers Council, was ostensibly a step toward developing methods for monitoring air emissions from factory farms. Facilities that signed up for the deal, known as the Air Consent Agreement, agreed to pay small penalties to help fund a National Air Emissions Monitoring Study. The study would then be used to develop Emissions Estimating Methodologies — tools for monitoring factory farm air pollution and determining permitting and public disclosure requirements for these facilities.
The agreement was meant to be temporary; its own terms called for it to end by 2010. But today, it's still in effect — and continues to enable the largely unchecked release of pollutants known to be harmful to human health. More than 16 years after the Air Consent Agreement was negotiated, these facilities "continue to enjoy protection from EPA enforcement actions, even if their emissions exceed permit limits or reporting thresholds," our coalition notes in the petition.
Meanwhile, the promised Emissions Estimating Methodologies still haven't been released. And even when they are released, there will be significant reason to doubt their scientific rigor, because the study underscoring them collected data from just 27 factory farm sites — a far cry from the nearly 14,000 facilities covered under the agreement — and allowed industry operators considerable input into which sites were selected. The Government Accountability Office concluded that the research had failed "to establish a statistically valid sample."
Our petition formally asks the EPA to terminate the Air Consent Agreement, end the fundamentally flawed Emissions Estimating Methodologies process, and properly enforce clean air regulations and public disclosure requirements for the factory farming industry.
"[Factory farm] air pollution not only harms human health and our environment; it also exacerbates the suffering faced by the animals living at these facilities," says Animal Legal Defense Fund Executive Director Stephen Wells. "This free pass to pollute the air is another way our federal government subsidizes this cruel industry and helps it to thrive and expand."
In addition to the Animal Legal Defense Fund, the coalition includes the Buffalo River Watershed Alliance; the Center for Biological Diversity; the Center for Food Safety; Clean Water for North Carolina; the Center on Race, Poverty, & the Environment; Earthjustice; the Environmental Integrity Project; Farm Aid; Friends of the Earth; Friends of Family Farmers; Friends of Toppenish Creek; Food Animal Concerns Trust; Food & Water Watch; the Government Accountability Project; the Humane Society of the United States; Iowa Citizens for Community Improvement; the Institute for Agriculture & Trade Policy; Johns Hopkins Center for a Livable Future; North Carolina Conservation Network; Public Justice; the Socially Responsible Agriculture Project; the Southern Environmental Law Center; and Waterkeeper Alliance.
---
Who is being petitioned, and why? The U.S. Environmental Protection Agency (EPA), urging it to end its enforcement amnesty agreement with the factory farming industry and properly enforce clean air regulations and public disclosure requirements for industrial animal agriculture facilities.
Under what laws are they being petitioned? The Administrative Procedure Act, which allows any person or organization to request that a federal agency issue, amend, or repeal a rule or regulation.
Why is this regulatory work important? Factory farms not only cause billions of animals to suffer in inhumane conditions — they're also major drivers of pollution, including air pollution. Factory farm air pollution harms vulnerable communities, who deserve the protection of their government. But instead, the EPA is failing to uphold and enforce critical air pollution and public disclosure rules by continuing to observe an agreement that, by its own terms, should have ended years ago.
All too often, our government acts deferentially toward the factory farming industry, protecting its interests over the needs of people, animals, and the environment. The Animal Legal Defense Fund is committed to holding the cruel, destructive factory farming industry accountable for the harm it causes.
Join the Animal Legal Defense Fund's email list to stay up to date on lawsuits, legislation, and regulations affecting animals.
Sign Up Now