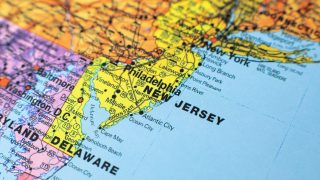 New Jersey
Updates about legal issues facing animals in the state
The Animal Legal Defense Fund works at the federal, state and local levels to protect the lives and advance the interests of animals. This page is meant to be used as a resource to see what is happening in your state and what actions you can take for animals.
State Rankings
Each year, the Animal Legal Defense Fund publishes its U.S. State Animal Protection Laws Rankings Report. It is the longest-running and most authoritative of its kind, assessing the strength of each state's animal protection laws by examining over 3,400 pages of statutes. Each state is ranked based on 19 different categories of animal protection.
New Jersey
Overall Rank: #17 (Middle Tier)
+Care requirements (food, water, shelter, care, etc.) are well-defined
+Animal fighting is a state RICO predicate offense
-Veterinarians are not required to report suspected animal cruelty
-No provisions for pre-conviction restitution or forfeiture
-Prohibition on leaving animals in hot cars, but law enforcement do not have immunity to rescue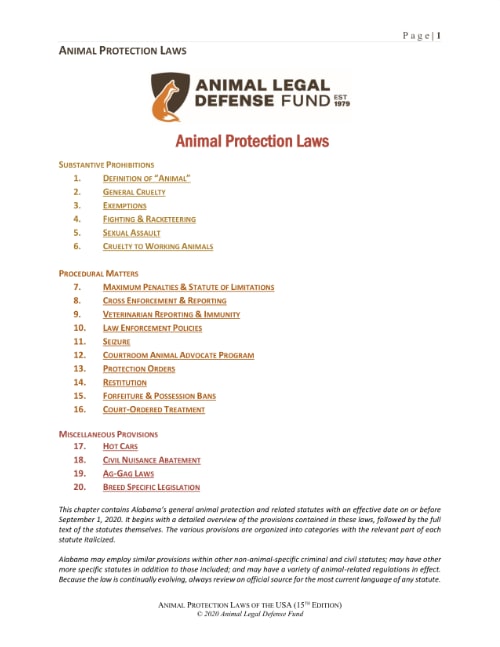 Animal Protection Laws of New Jersey
The Animal Protection Laws of New Jersey compendium contains the general animal protection and related statutes for New Jersey with an effective date on or before September 1, 2020.
Active Legislation
Active Cases
Recent Victories
Take Action
Take action now to help animals in your state.

Please help end the intensive confinement of mother pigs and calves used for veal in New Jersey by urging your state senator to support S.3401/A.5236.

Tell legislators that you support a bill that would create a Courtroom Animal Advocate Program (CAAP) in New Jersey.

Communication between government agencies is critical to helping ensure multiple forms of abuse — including animal abuse — is exposed and addressed. By mandating cross-reporting between groups like veterinary clinics and child protection agencies, we can help protect our most vulnerable populations.

S.1176 / A.1365, championed by Senator Nilsa Cruz-Perez and Assembly Member Daniel Benson, would prohibit harassing or killing certain wildlife at competitive events and is now being considered by the New Jersey Legislature.

A.4540/S1175 provides civil and criminal immunity to persons who in good faith enter a motor vehicle to rescue an animal if the person reasonably believes that the animal is in immediate danger.

New Jersey previously enacted a law to limit product-testing on animals where alternative non-animal tests are available. The state now has an opportunity to remain at the forefront by passing the New Jersey Humane Cosmetics Act, A.795/S.1726, to ban the sale of cosmetics that were developed using animal tests on or after January 1, 2020.