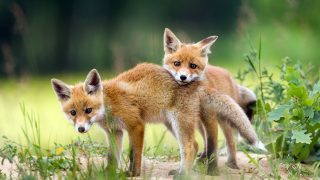 New Jersey: Urge Your Legislators to Ban Cruel Killing Contests
This action is for New Jersey residents only.
Killing contests are cruel and inhumane. Participants are awarded money and prizes for various categories for kills, usually for the largest, smallest, or greatest number of animals killed. Promoted as a means to reduce native wildlife populations, numerous studies prove that killing contests are an ineffective and misguided approach to controlling species' populations.
Proposed legislation, A.502, would prohibit harassing or killing certain wildlife at competitive events and is now being considered by the New Jersey Legislature.
The bill is part of a growing national movement to prohibit wildlife killing contests. Seven states have already enacted bans — and New Jersey could be next!
Please email your state Assembly members and ask them to ban these cruel killing contests.
Join the Animal Legal Defense Fund's email list to stay up to date on lawsuits, legislation, and regulations affecting animals.
Sign Up Now
Related
The Act has authority to protect federally endangered and threatened animals such as the tigers, lions, and ring-tailed lemurs enduring inadequate treatment at Tiger Creek

International Fur Trade Federation agreed to dismiss its appeal, ending case in decisive victory for animals

International Fur Trade Federation's amended complaints dismissed in decisive victory for animals