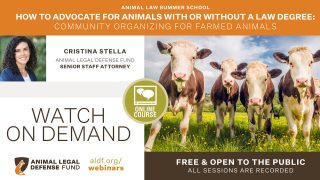 How to Advocate for Animals With or Without a Law Degree: Community Organizing for Farmed Animals
Presented 7/16/20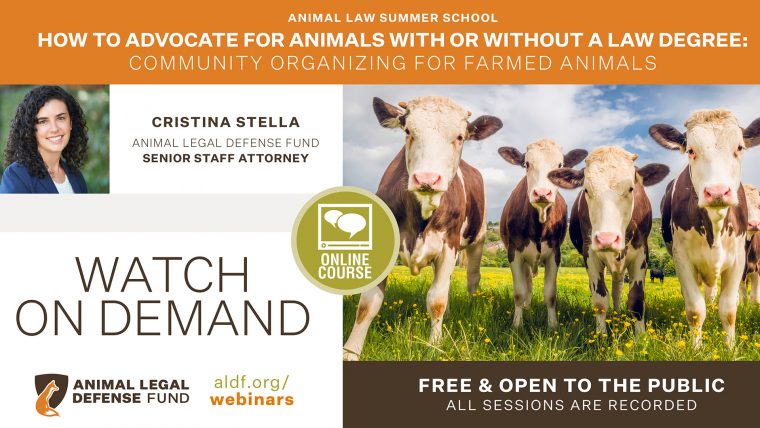 Farmed animals are exploited at alarming rates, with over nine billion farmed land animals slaughtered in the U.S. every year. Join Senior Staff Attorney Cristina Stella as she provides attendees with an inside look at how legal advocacy and grassroots advocacy work together to create positive change on behalf of farmed animals.
This webinar was pre-recorded. Watch it now!
Resources
Join the Animal Legal Defense Fund's email list to stay up to date on lawsuits, legislation, and regulations affecting animals.
Sign Up Now
Related
Public interest coalition celebrates another win against unconstitutional statute barring undercover investigations at factory farms

The USDA fought to keep the numbers hidden from public view, ultimately paying $15,000 in attorneys fees in settlement

Edie Falco narrates the Animal Legal Defense Fund film demanding transparency in factory farming
Help animals win the legal protections they so desperately need and deserve, and ensure they have an advocate in courtrooms and legislatures across the country.
Take Action Now