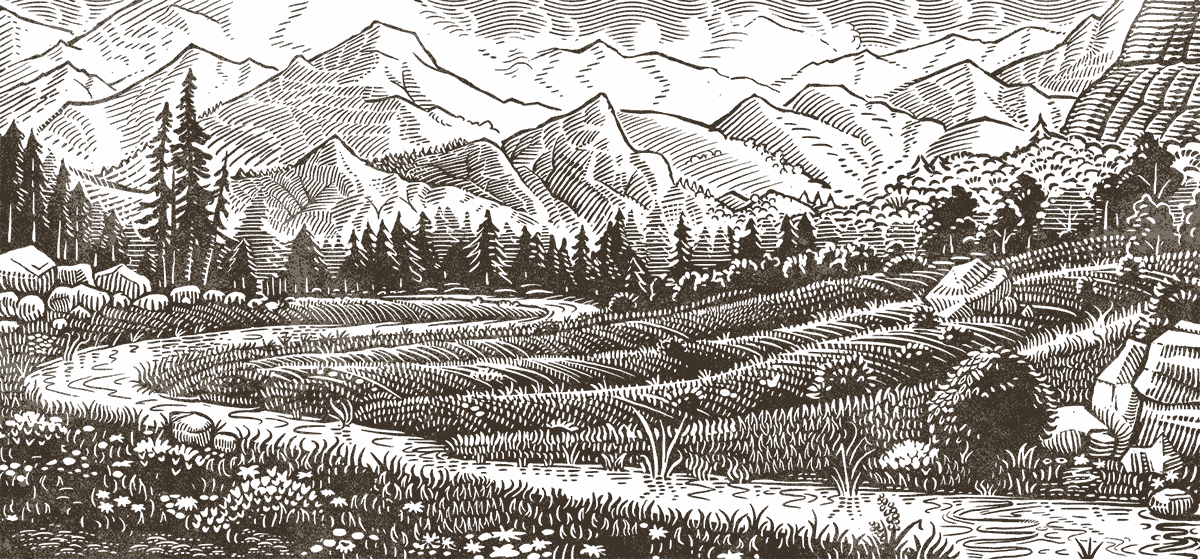 Protecting Pigs from Cruel High-Speed Slaughter
Farm Sanctuary v. U.S. Department of Agriculture
The Animal Legal Defense Fund joined a coalition in suing the U.S Department of Agriculture for issuing a final rule allowing pig slaughterhouses nationwide to police themselves and kill pigs at very high line speeds.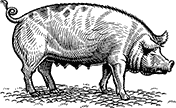 Farmed Animals
Status
Lawsuit filed December 18, 2019
Next Step
Government reply in support of motion to dismiss due
On Dec. 18, 2019, the Animal Legal Defense Fund, with a coalition of environmental and animal protection groups, filed a lawsuit against the U.S Department of Agriculture (USDA) for issuing a final rule allowing pig slaughterhouses nationwide to police themselves and kill pigs at very high line speeds — leaving millions of pigs vulnerable to increased suffering and terror.
The Modernization of Pork Slaughter rule, finalized in October 2019, expands a problematic pilot program that allowed five of the nation's largest pig slaughterhouses to increase the speed at which pigs are slaughtered. The swine Hazard Analysis and Critical Control Point-based Inspection Models Project (HIMP) program began in 1997 — and, since its inception, has been widely criticized by watchdog groups, former USDA food safety inspectors, and even the USDA's own Office of Inspector General.
Previously, slaughterhouses were capped at killing 1,106 pigs per hour. The Modernization of Pork Slaughter rule lifts that speed limit, allowing slaughterhouses to kill even more pigs even more quickly.
While the largest meat companies stand to profit, the Modernization of Pork Slaughter rule increases pigs' suffering, threatens consumer and worker safety, and poses serious environmental risks — in contravention of federal law.
The lawsuit was filed with Farm Sanctuary, Animal Equality, the Center for Biological Diversity, Compassion Over Killing, Mercy For Animals, and North Carolina Farmed Animal Save. The plaintiffs are represented by Lewis & Clark Law School's Animal Law Litigation Clinic.
Who is being sued, why, and under what law? The U.S. Department of Agriculture, for violating the Administrative Procedure Act (APA), Federal Meat Inspection Act, Humane Methods of Slaughter Act, and National Environmental Policy Act (NEPA).
Why this case is important: The factory farming and slaughter industry requires more oversight, not less. Millions of pigs will suffer because of the new high-speed pig slaughter rule. Consumers are also endangered by high slaughtering speeds, as the rule slashes government inspectors and re-assigns critical inspection responsibilities to untrained slaughterhouse workers. Slaughterhouse workers are also put at risk, with the National Council for Occupational Safety and Health warning the faster processing speeds will lead to an increase in workplace injuries. Pollution from noxious slaughterhouses and factory farms is another serious concern.
Together with the coalition, the Animal Legal Defense Fund is committed to fighting the high-speed pig slaughter rule in court.
Recent News
Earlier this summer, the driver of a pig transport truck struck and killed longtime animal advocate Regan Russell. The circumstances regarding her death are not fully known to the public, but top to bottom, the animal agriculture industry is rarely held accountable.

Kentucky has amended its law prohibiting veterinarians from reporting suspected animal cruelty. Advocates worked for years to change this law, which had good intentions regarding personal privacy but unintended consequences for animal victims of abuse.

A series of billboards, in English and Spanish, are launching near slaughterhouses across the country — offering an online tip portal where industrial animal agriculture workers can report any concerns. Joaquin Phoenix partnered with the Animal Legal Defense Fund in offering and promoting ReportAnimalAg.com to allow individuals to remain anonymous.
Related Cases
Cape Fear River Watch v. Environmental Protection Agency

Public Justice Foundation v. Farm Service Agency

Petition to the USDA submitted in June 2020
Help animals win the legal protections they so desperately need and deserve, and ensure they have an advocate in courtrooms and legislatures across the country.
Take Action Now