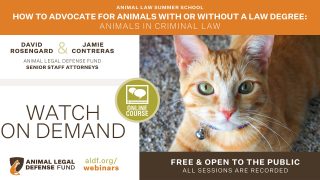 How to Advocate for Animals With or Without a Law Degree: Animals in Criminal Law
Presented 8/6/20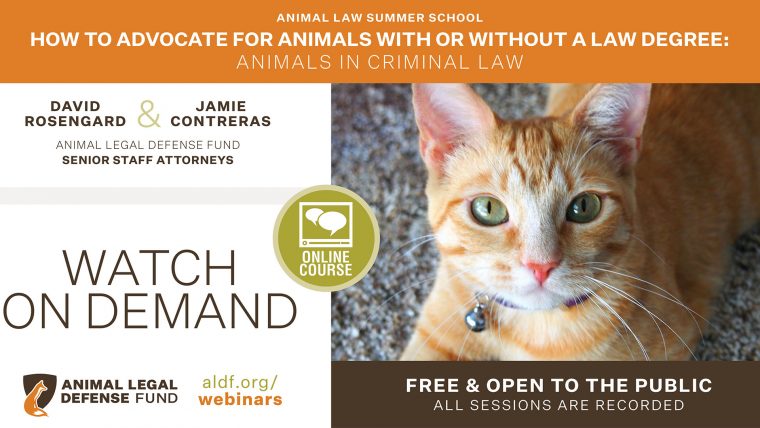 Although animals are property under the law, they are property unlike any other. In the context of criminal law, animals can be the victims of crime entitled to certain statutory protections. At the same time, they are also living evidence. And, when an animal's owner is the defendant, the defendant may still have a property interest in the animal.
In this webinar, Senior Staff Attorneys David Rosengard and Jamie Contreras will discuss animals' status in the context of criminal law and how lawyers and nonlawyers alike can effectively advocate for animals who suffer cruelty.
This webinar was prerecorded. Watch it now!
Resources
Related
Animal Legal Defense Fund's amicus brief urges the court to review a case regarding the negligent death of a dog and the resulting emotional damages

Goldie's Act would ensure the USDA does its job to protect dogs in federally licensed puppy mills

Alternative sentencing program in Fulton County, Georgia pairs shelter dogs with criminal defendants to offer both training and a second chance