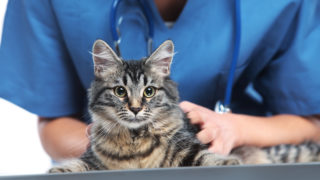 Veterinarian's Role in Reporting Animal Cruelty
Veterinarians and other veterinary professionals play an integral and critical role in the fight against animal cruelty. Several states have imposed an affirmative duty on licensed veterinarians to report suspected animal cruelty.
There are other states that although they don't require reporting, they provide immunity to the veterinarian who does make such a report. As of 2018, there is one state, Kentucky, that actually prohibits veterinarians from reporting suspected cruelty except under very limited circumstances.
The American Veterinary Medical Association (AVMA) website has an interactive map that lists veterinary reporting requirements by state.
See also the Animal Legal Defense Fund's animal protection laws compendium to find the actual text of the law in your state together with your state's cruelty provisions.
Related
Animal Legal Defense Fund seeks to hold California Equine Retirement Foundation responsible for mistreatment of horses

Public interest coalition cheers major victory in lawsuit to strike down law designed to quash undercover investigations

Animal Legal Defense Fund wins lawsuit against Iowa roadside zoo, owners prohibited from obtaining or owning animals