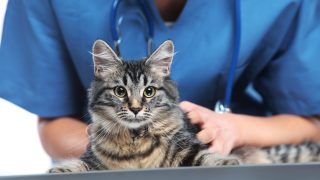 Veterinarians' Role in Reporting Animal Cruelty
Veterinarians and other veterinary professionals play an integral and critical role in the fight against animal cruelty. Several states have imposed an affirmative duty on licensed veterinarians to report suspected animal cruelty.
There are other states that although they don't require reporting, they provide immunity to the veterinarian who does make such a report. Until 2020, only Kentucky actually prohibited veterinarians from reporting suspected cruelty.
The American Veterinary Medical Association (AVMA) website has an interactive map that lists veterinary reporting requirements by state.
See also the Animal Legal Defense Fund's animal protection laws compendium to find the actual text of the law in your state together with your state's cruelty provisions.
Related
The Animal Legal Defense Fund has helped defend California's right to enact the strongest farmed animal protection law in the country

Proposed rule would maintain an unnecessarily complicated and confusing process for children to get access to plant-based milk

Cows were killed in Madison, Brazos, and Robertson Counties, Texas.