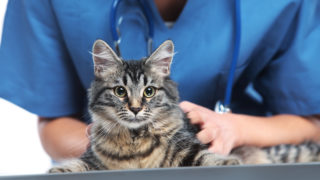 Veterinarian's Role in Reporting Animal Cruelty
Veterinarians and other veterinary professionals play an integral and critical role in the fight against animal cruelty. Several states have imposed an affirmative duty on licensed veterinarians to report suspected animal cruelty.
There are other states that although they don't require reporting, they provide immunity to the veterinarian who does make such a report. As of 2018, there is one state, Kentucky, that actually prohibits veterinarians from reporting suspected cruelty except under very limited circumstances.
The American Veterinary Medical Association (AVMA) website has an interactive map that lists veterinary reporting requirements by state.
See also the Animal Legal Defense Fund's animal protection laws compendium to find the actual text of the law in your state together with your state's cruelty provisions.
Related
Today the U.S. District Court for the District of Minnesota issued a critical ruling in favor of wolves' legal protection — determining that gray wolves are not excluded from the Endangered Species Act even if they have some detectable dog genes.

The New York City Council is considering Intro 1425, the Carriage Horse Heat Relief Bill. Intro 1425 strengthens protections for carriage horses forced to work in extreme heat. We need your help to ensure this important bill is passed.

On Tuesday, June 4th, the Animal Legal Defense Fund and The Humane Society of the United States hosted their first joint California Humane Lobby Day. Nearly 100 animal advocates gathered in Sacramento to lobby legislators on five animal protection bills.