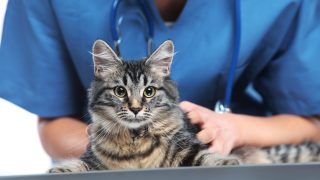 Veterinarians' Role in Reporting Animal Cruelty
Veterinarians and other veterinary professionals play an integral and critical role in the fight against animal cruelty. Several states have imposed an affirmative duty on licensed veterinarians to report suspected animal cruelty.
There are other states that although they don't require reporting, they provide immunity to the veterinarian who does make such a report. Until 2020, only Kentucky actually prohibited veterinarians from reporting suspected cruelty.
The American Veterinary Medical Association (AVMA) website has an interactive map that lists veterinary reporting requirements by state.
See also the Animal Legal Defense Fund's animal protection laws compendium to find the actual text of the law in your state together with your state's cruelty provisions.
Related
Earlier this summer, the driver of a pig transport truck struck and killed longtime animal advocate Regan Russell. The circumstances regarding her death are not fully known to the public, but top to bottom, the animal agriculture industry is rarely held accountable.

Court dismisses International Fur Trade Federation's complaint in victory for animals

After multiple lawsuits filed and fought by the Animal Legal Defense Fund, the Tiger Truck Stop has finally stopped exhibiting animals and tore down its cages. The Tiger Truck Stop, the infamous gas station in Gross Tete, Louisiana, held Tony — an endangered Siberian-Bengal tiger — from the age of 6-months until his death at the age of 17 in 2017.