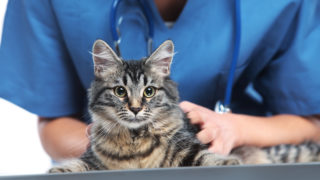 Veterinarian's Role in Reporting Animal Cruelty
Veterinarians and other veterinary professionals play an integral and critical role in the fight against animal cruelty. Several states have imposed an affirmative duty on licensed veterinarians to report suspected animal cruelty.
There are other states that although they don't require reporting, they provide immunity to the veterinarian who does make such a report. As of 2018, there is one state, Kentucky, that actually prohibits veterinarians from reporting suspected cruelty except under very limited circumstances.
The American Veterinary Medical Association (AVMA) website has an interactive map that lists veterinary reporting requirements by state.
See also the Animal Legal Defense Fund's animal protection laws compendium to find the actual text of the law in your state together with your state's cruelty provisions.
Related
The U.S. District Court for the Central District of California dismissed the industry's constitutional challenge in its entirety, and forbade the plaintiffs from trying to renew those claims.

The Animal Legal Defense Fund filed a lawsuit against the U.S. Department of Agriculture (USDA) for issuing a final rule allowing pig slaughterhouses nationwide to police themselves and kill pigs at very high line speeds.

Ask your state legislators to provide an opportunity for dogs and cats used in research to find loving homes once their time in a research laboratory has come to an end by supporting An Act Protecting Research Animals.