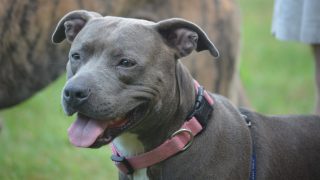 What To Do When You Witness Animal Cruelty
It can be disturbing-and heartbreaking-to witness an act of animal cruelty. Whether it be an acute act of violence or chronic neglect, find out what you can do when you witness animal cruelty.
Related
The government announced distressing changes to the Endangered Species Act – weakening one of our nation's most important animal protection laws. The ESA has prevented the extinction of numerous including the northern gray wolf and the Florida manatee.

Animal Legal Defense Fund and Seeding Sovereignty lawsuit seeks to compel federal government action on climate change.

Lawsuit alleges large dairy company misleads consumers by misrepresenting the source of its milk
Puerto Rico's only zoo is not a safe place for animals. Please sign the petition below to help close the zoo and find these animals new homes.
Sign Petition