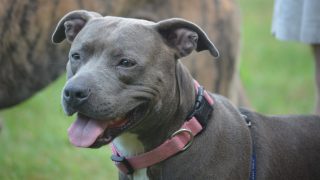 What To Do When You Witness Animal Cruelty
It can be disturbing-and heartbreaking-to witness an act of animal cruelty. Whether it be an acute act of violence or chronic neglect, find out what you can do when you witness animal cruelty.
Related
Animal Legal Defense Fund files motion for summary judgement with damning evidence against the university

Animal Legal Defense Fund offers reward for information leading to the arrest and conviction

The Animal Legal Defense Fund filed a complaint urging the USDA to investigate and enforce the Animal Welfare Act (AWA) and its implementing regulations to decline to re-issue the exhibitor license of Pennsylvania roadside zoo, Claws 'N' Paws.