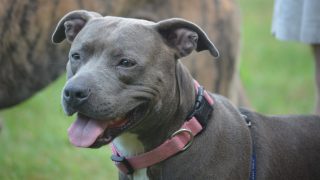 What To Do When You Witness Animal Cruelty
It can be disturbing-and heartbreaking-to witness an act of animal cruelty. Whether it be an acute act of violence or chronic neglect, find out what you can do when you witness animal cruelty.
Related
Cruel high-speed pig slaughter is about to go nationwide. Help us protect pigs and contact your senators today.

Ask your state legislators to support a bill to update Massachusetts' outdated hunting laws.

Massachusetts is considering a number of significant animal protection bills this legislative session. The Animal Legal Defense Fund is supporting several priority bills.
Puerto Rico's only zoo is not a safe place for animals. Please sign the petition below to help close the zoo and find these animals new homes.
Sign Petition