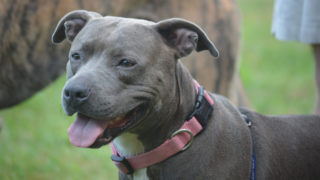 What To Do When You Witness Animal Cruelty
It can be disturbing-and heartbreaking-to witness an act of animal cruelty. Whether it be an acute act of violence or chronic neglect, find out what you can do when you witness animal cruelty.
Related
Animal Legal Defense Fund filed a lawsuit against Olympic Game Farm, a roadside drive-through zoo in Sequim, Washington, for maintaining animals in squalid conditions in violation of the Endangered Species Act and state animal protection laws.

As 2019 approaches, we're looking back at our biggest legal victories for animals over the last 12 months. These are just a few highlights – watch the video from Executive Director Stephen Wells to learn about all the legal advances we made for animals.

This week the Farm Bill was approved by the U.S. House and Senate. The bill includes important provisions that will protect animals, and most importantly, does not contain the King amendment.
Puerto Rico's only zoo is not a safe place for animals. Please sign the petition below to help close the zoo and find these animals new homes.
Sign Petition