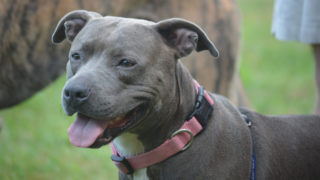 What To Do When You Witness Animal Cruelty
It can be disturbing-and heartbreaking-to witness an act of animal cruelty. Whether it be an acute act of violence or chronic neglect, find out what you can do when you witness animal cruelty.
Related
Maryland Residents, Ask Your Maryland Legislators to Enact HB 213/SB 143 to Protect Rays from Killing Contests

The Animal Legal Defense Fund is offering our assistance in investigating the death of a zebra who died after being left out in last week's record breaking subzero weather in northern Indiana. We also renew our call for stronger animal protection laws.

In January 2019, the National Council of Juvenile and Family Court Judges (NCJFCJ), in partnership with the Animal Legal Defense Fund hosted the first-ever formal judicial convening focused on animal cruelty cases.
Puerto Rico's only zoo is not a safe place for animals. Please sign the petition below to help close the zoo and find these animals new homes.
Sign Petition