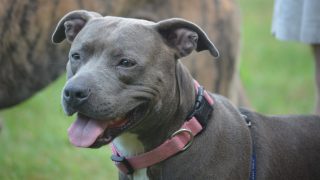 What To Do When You Witness Animal Cruelty
It can be disturbing-and heartbreaking-to witness an act of animal cruelty. Whether it be an acute act of violence or chronic neglect, find out what you can do when you witness animal cruelty.
Related
Animal Legal Defense Fund seeks to hold California Equine Retirement Foundation responsible for mistreatment of horses

Public interest coalition cheers major victory in lawsuit to strike down law designed to quash undercover investigations

Animal Legal Defense Fund wins lawsuit against Iowa roadside zoo, owners prohibited from obtaining or owning animals
Puerto Rico's only zoo is not a safe place for animals. Please sign the petition below to help close the zoo and find these animals new homes.
Sign Petition