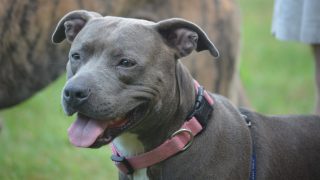 What To Do When You Witness Animal Cruelty
It can be disturbing-and heartbreaking-to witness an act of animal cruelty. Whether it be an acute act of violence or chronic neglect, find out what you can do when you witness animal cruelty.
Related
An international fight to protect Pablo Escobar's hippos from slaughter results in a U.S. federal court order recognizing animals can be "interested persons"

The USDA fought to keep the numbers hidden from public view, ultimately paying $15,000 in attorneys fees in settlement

Today the Delaware County district court granted a motion for contempt filed by the Animal Legal Defense Fund against Cricket Hollow Zoo and its owners, Pamela and Thomas Sellner, seeking the whereabouts of more than 100 animals who "disappeared" prior to a court-ordered rescue.