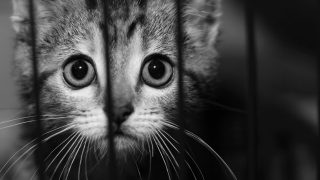 What To Do About Substandard Conditions at Your Local Animal Shelter
It is very disturbing when your local humane organizations are not addressing the needs of animals in your community in an effective and compassionate manner. To best address the need for change, and how to go about facilitating such changes, it is useful first to have a basic understanding of what should be expected from your local humane organizations.
What to Expect from Your Local Humane Agencies
Animal shelters funded by a variety of sources, both private and public. Less-than-desirable conditions at a shelter may very well be due to the lack of appropriate funding, rather than the lack of compassion. As a baseline, a humane shelter should:
• be a safe haven for all animals in its care.
• provide humane care for all stray and relinquished animals.
A shelter's mission may include the following:
• prevention of animal cruelty and suffering
• enforcement of animal protection laws, where the shelter is affiliated with the local animal control department;
• development of humane principles for the community it is serving.
What to Do if You Witness Abuse or Neglect at a Shelter
If you have information about or have witnessed abusive or neglectful conditions at an animal shelter, document your findings, noting dates, locations and specific problems in a detailed journal. Photographs, video, and other evidence of the abusive conditions are helpful and persuasive.
If you are able to work with the shelter staff and management to facilitate the needed changes, such a cooperative effort would be ideal. However, there are situations in which a cooperative effort is not possible. When the shelter staff or management refuse to engage in a conversation about improving the conditions for the animals in their care, contact the people or agencies who oversee the shelter and provide them with your documentation of the abusive conditions. This is often the sheriff's department, city council, mayor or city manager. Also, check with your state Department of Agriculture to inquire about oversight of the agencies in question.
The Animal Legal Defense Fund does not have an investigative unit, so it is imperative that local authorities fully investigate the case. Laws that may apply would be state and/or local laws. To obtain local ordinances, contact your city council, local humane organization, visit your local library, or check online at www.municode.com.
For situations in which your state's anti-cruelty statutes may have been violated, see the Animal Legal Defense Fund's website about criminal animal cruelty cases.
Related
The United States District Court for the Northern District of California ruled in favor of the Animal Legal Defense Fund and its co-plaintiffs, denying an attempt by the Food and Drug Administration (FDA) to dismiss a lawsuit against the agency.

A Courtroom Animal Advocate Program (CAAP) bill, S.2868/A.4533, which would allow law students and volunteer lawyers to advocate for animal victims in cruelty criminal cases, unanimously passed the New Jersey Senate. The bill is sponsored by Senator Nicholas Scutari and Assemblyman Raj Mukherji and endorsed by the Animal Legal Defense Fund.

The Animal Legal Defense Fund, the nation's preeminent legal advocacy organization for animals, has released the 15th annual year-end U.S. Animal Protection Laws Rankings Report (2020), ranking the animal protection laws of all 50 states.