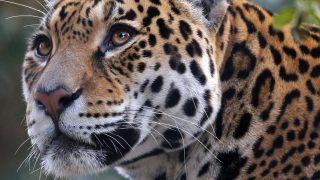 Defend the Endangered Species Act
This action is closed.
The Endangered Species Act (ESA) is one of the key laws we use to secure stronger protection for animals under the law. Our recent groundbreaking victory removing tigers, lions and lemurs from a deplorable roadside zoo was based on the ESA, as are several of our ongoing cases. Our mission to protect the lives and advance the interests of animals through the legal system, as well as the very survival of entire animal species, depends on the continued strength of the ESA. We want to expand protections granted under this important federal law, not weaken it.
The Animal Legal Defense Fund promises to defend the ESA. Sign your name to join us.
Over the years, the ESA has faced many challenges, like attacks led by major industries that place profit over animals' lives and habitat protection. As more and more animals are threatened, the Animal Legal Defense Fund remains committed to fighting for the Endangered Species Act.
Add your name to the petition—and show your support!
The ESA helps us protect endangered species and dramatically improves the lives of the individual animals who desperately need our help. I hope you'll join us and make a pledge to protect this indispensable law.
Related
Eighth Circuit Court of Appeals affirms roadside zoo's substandard care of endangered animals violated federal law.

Puerto Rico's only official zoo, Dr. Juan A. Rivero National Zoological Park, gained international attention last year for its abysmal conditions.

Learn more about the lesser-known species routinely exploited by the trophy hunting industry.