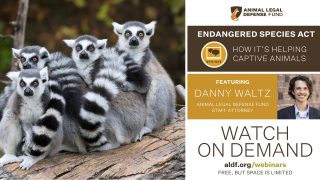 Endangered Species Act: How It's Helping Captive Animals 2019
Presented 2/22/19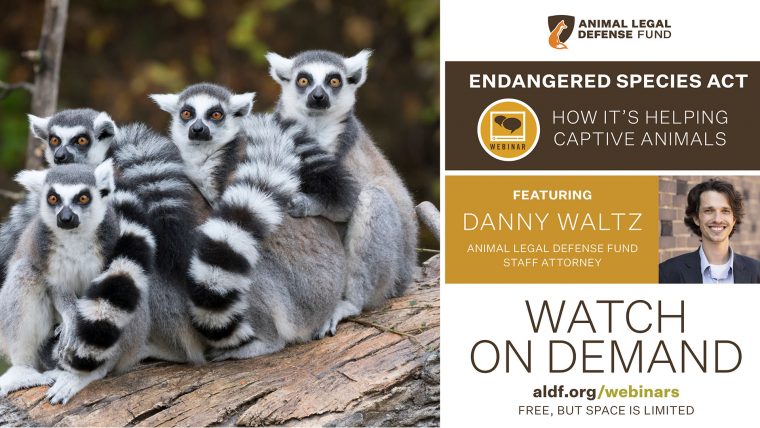 In 2016, the Animal Legal Defense Fund became the first to successfully use the Endangered Species Act on behalf of captive animals held at Cricket Hollow Zoo in Iowa.
Join us for a special look into this case and the success stories that have followed. Staff Attorney, Danny Waltz, will present with a Q&A to follow.
This webinar was pre-recorded. Watch it now!
Related
The bill helps end the rampant abuse of tigers and other big cats in captivity by banning private possession

U.S. District Court has ruled in favor of the Animal Legal Defense Fund following its lawsuit to vacate rules imposed by the U.S. Department of the Interior in 2019 under the Trump administration that weakened the Endangered Species Act (ESA).

Reward for information leading to the arrest and conviction of the person or people responsible for illegally shooting and killing a red wolf in Tyrrell County, North Carolina.