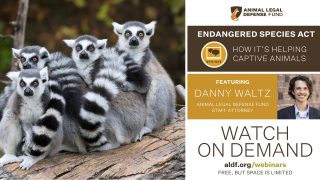 Endangered Species Act: How It's Helping Captive Animals 2019
Presented 2/22/19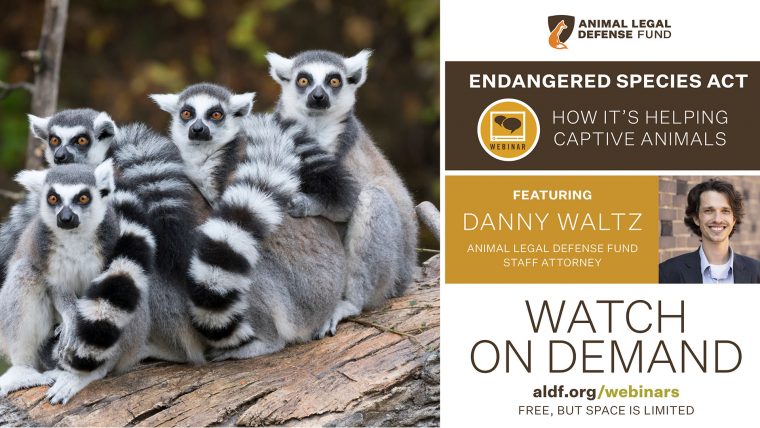 In 2016, the Animal Legal Defense Fund became the first to successfully use the Endangered Species Act on behalf of captive animals held at Cricket Hollow Zoo in Iowa.
Join us for a special look into this case and the success stories that have followed. Staff Attorney, Danny Waltz, will present with a Q&A to follow.
This webinar was pre-recorded. Watch it now!
Related
Reward for information leading to the arrest and conviction of the person or people responsible for illegally shooting and killing a red wolf in Tyrrell County, North Carolina.

Graphic images of wound are posted on Tik-Tok by an employee of Gator Park — a facility owned and operated by Jason Clay.

The lawsuit alleges federally endangered and threatened animals such as the tigers, lions, and ring-tailed lemurs are receiving inadequate care at Tiger Creek