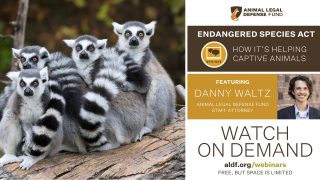 Endangered Species Act: How It's Helping Captive Animals 2019
Presented 2/22/19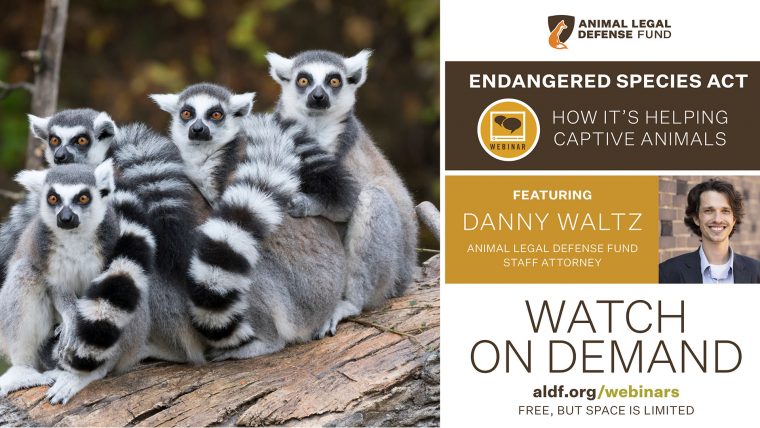 In 2016, the Animal Legal Defense Fund became the first to successfully use the Endangered Species Act on behalf of captive animals held at Cricket Hollow Zoo in Iowa.
Join us for a special look into this case and the success stories that have followed. Staff Attorney, Danny Waltz, will present with a Q&A to follow.
Related
Bill aims to help end the rampant abuse of tigers and other big cats in captivity by banning private possession

The court's decision ensures Special Memories Zoo is permanently closed following Animal Legal Defense Fund lawsuit

For decades, Fischbacher, with his business partner Roy Horn, ran an infamous Las Vegas show that forced white tigers and lions to perform tricks in front of large audiences.