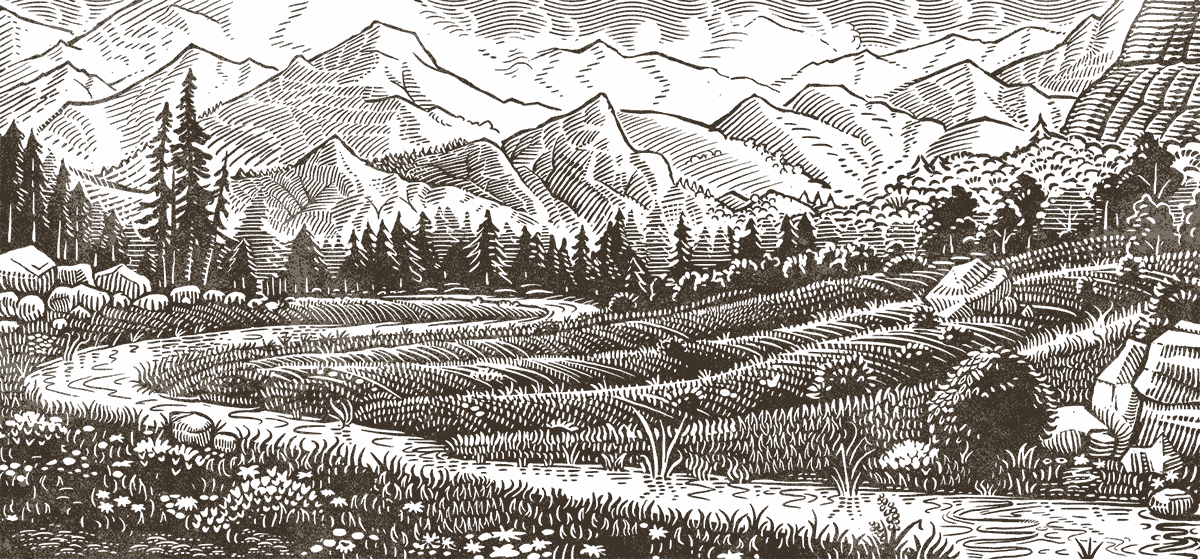 Issue
Stop the Hunt: Permits
Canned Hunt and "Trophy" Import Permit Tracker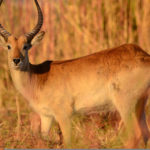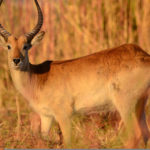 The Stop the Hunt campaign aims to end canned hunting and trophy hunting in the United States and across the world. Learn more about our campaign and canned hunting and trophy imports here.
Oppose Trophy Permit for Endangered Animals
Join us in telling the U.S. Fish and Wildlife Service that canned hunting does not provide any benefit for the endangered species and that these applications should be denied.
Take Action
There are two opportunities available at this time. Please select each due date, then follow the instructions to submit your comments. We've provided suggested text to help you get started.
Due August 19, 2022

The people below have requested permits to import the hunting "trophies" of male bonteboks.

Stand up for these animals by telling the U.S. Fish and Wildlife Service that endangered animals should be protected. Below is suggested text, but please personalize your message for the most impact:

I oppose granting permits to David Seeno, Concord, CA, Permit No. 33365D; Kevin Emrath, Helenville, WI, Permit No. PER0043459; Clinton Bissett, Celina, TX, Permit No. PER0043674; Jeff Demaske, Greeley, CO, Permit No. 24612D; Tanner Glidden, Klamath, OR, Permit No. 51278D; Philip Geisse, West Linn, OR, Permit No. 28644D; Mark Simpson, Eufaula, AL, Permit No. PER0044674; Donald Youngblood, Kelzer, OR, Permit No. 17070D; and Rich Cabela, Sidney, NE, Permit No. 97878C.

These permits require that the applicant demonstrate the activity will benefit endangered species, but this animal was killed at a private game ranch that does not manage breeding. Further, the application requests the import of a hunting trophy – the result of the premature killing of an endangered species. Canned hunting does not benefit endangered animals, it benefits only the hunter and the commercial interests of the hunting ranch. Canned hunting threatens both the individual animal that is killed and the health of an endangered species as a whole. Granting this permit would violate the spirit and letter of the Endangered Species Act. It is the U.S. Fish and Wildlife Service's responsibility to protect endangered species, not further harm them. I strongly oppose the granting of this permit. Thank you.

Follow these steps to share your message:

Enter your comment
Click the "Submit Comment" button at bottom
Due August 28, 2022

The people below have requested permits to import the hunting "trophies" of male bonteboks.

Stand up for these animals by telling the U.S. Fish and Wildlife Service that endangered animals should be protected. Below is suggested text, but please personalize your message for the most impact:

I oppose granting permits to Rudy Nix, Barksdale, TX, Permit No. 74969C; Christopher O'Connor, Dumfries, VA, Permit No. 55019C; Phillip Landry, Leesville, CA, Permit No. 76127C; Terry Anderson, Bozeman, MT, Permit No. 52689C; Scott Roleson, Whiting, NJ, Permit No. 54410C; Daniel Meyer, Cypress, T, Permit No. 26444D; John Sholes, Gaithersburg, MD, Permit No. 11591D; Mark Pirkle, Blanket, TX, Permit No. 76772C; Christian Rothermel, Mohnton, PA, Permit No. 54295C; Ernest Dosio, Lodi, CA, Permit No. 62557C; Jon Jacobs, Pasco, WA, Permit No. PER0045915; Abraham Garza, Missouri City, TX, Permit No. 59526D; Lesley Hathaway, Portland, IN, Permit No. 02625D; Roy Potts, Wisdom, MT, Permit No. 62604C; Loyd Keith, Madison, TN, Permit No. 60450D; Carolyn Kimbro, Smyrna, GA, Permit No. 77185C; David Gocken, Mound City, MO, Permit No. PER0047119; and William Stroud, Dallas, TX, Permit No. 62051D.

These permits require that the applicant demonstrate the activity will benefit endangered species, but this animal was killed at a private game ranch that does not manage breeding. Further, the application requests the import of a hunting trophy – the result of the premature killing of an endangered species. Canned hunting does not benefit endangered animals, it benefits only the hunter and the commercial interests of the hunting ranch. Canned hunting threatens both the individual animal that is killed and the health of an endangered species as a whole. Granting this permit would violate the spirit and letter of the Endangered Species Act. It is the U.S. Fish and Wildlife Service's responsibility to protect endangered species, not further harm them. I strongly oppose the granting of this permit. Thank you.

Follow these steps to share your message:

Enter your comment
Click the "Submit Comment" button at bottom