Animals Are So Much More Than Property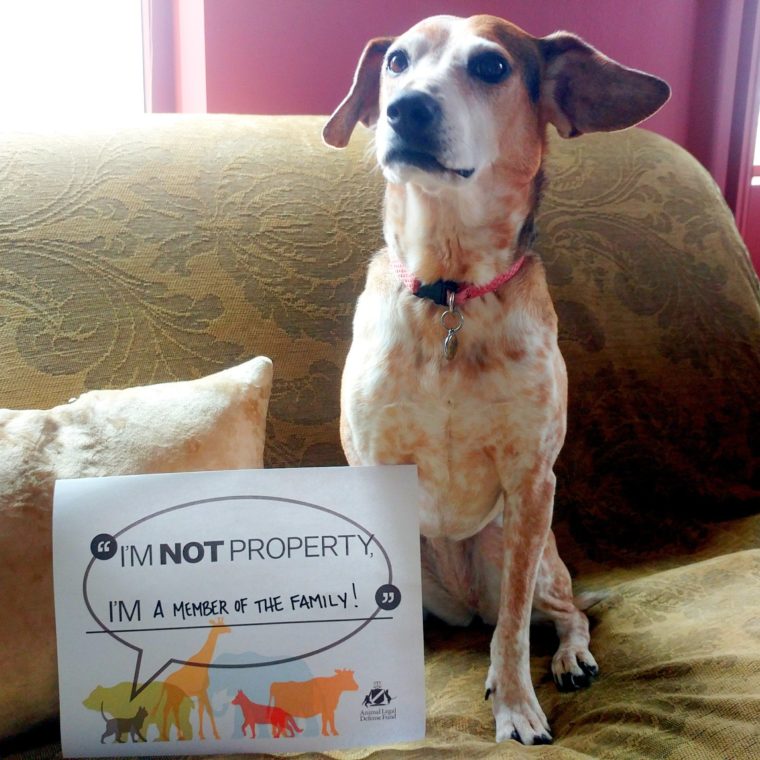 Most Americans consider animals to be members of their family—and even best friends. So why do our laws still classify animals as property?
The Animal Legal Defense Fund is in the courtroom every day, fighting for the legal system to recognize that animals are more than property. But we need your help.
Most people don't even know animals' legal status—and if you don't know there is a problem, you don't know it needs fixing! So, we are raising awareness through a new social media campaign! Join our "I Am Not Property" campaign by following the steps below.
Simply print out the "I Am Not Property" sign, write in something that describes your animal buddy, take a photo, and post it on social media with the hashtag #NotProperty.
Print the sign in color or black and white.
Don't forget to tag the Animal Legal Defense Fund so we can share your photo with our supporters.
Instagram: @animallegaldefensefund
Facebook: @animallegaldefensefund
Twitter: @aldf
Related
This week the Farm Bill was approved by the U.S. House and Senate. The bill includes important provisions that will protect animals, and most importantly, does not contain the King amendment.

'Do chickens count?' The BIA's decision and the Animal Legal Defense Fund's arguments in the Ortega-Lopez v. Lynch case represent an important step forward in improving the legal status of animals.

On September 27, 2018, Governor Jerry Brown signed AB 2274, which empowers California courts to take into consideration "the care of the pet animal" in cases of marital dissolution or legal separation.