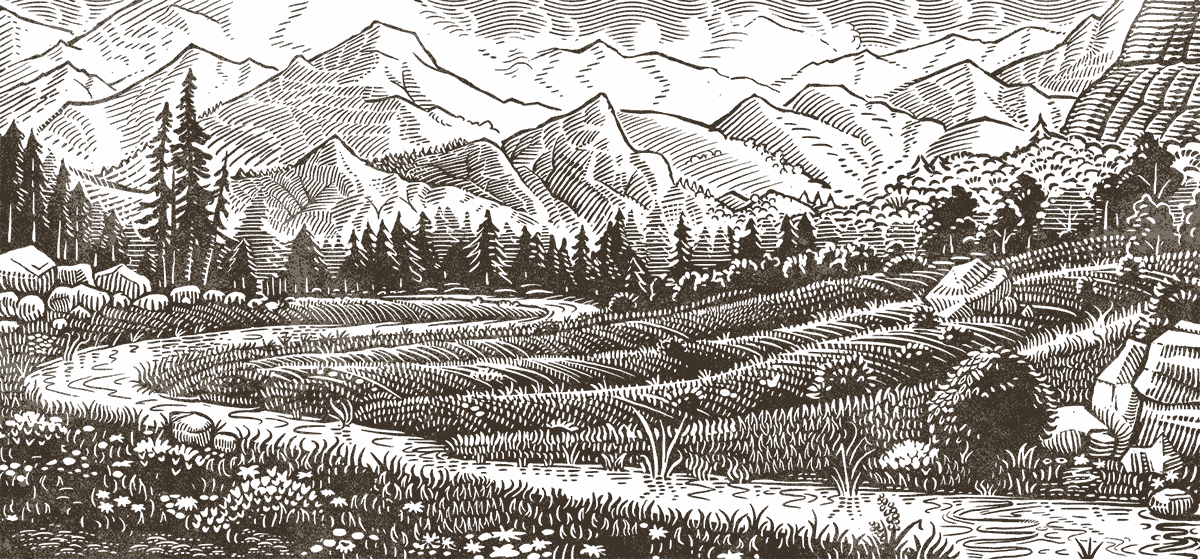 The Woodley Case
Animal Legal Defense Fund v. Woodley
The Animal Legal Defense Fund filed a ground breaking lawsuit against a hoarder using a unique North Carolina provision, the 19A Statute, which allows citizens to bring civil charges against abusers for violating animal cruelty.

Companion Animals
Updates: June 2009:
Check out the Animal Legal Defense Fund v. Woodley feature in the June 2009 issue of O, The Oprah Magazine.
November 30, 2007: The Animal Legal Defense Fund received the Lee County Court's final order of judgment granting a permanent injunction in the Sanford animal hoarding case of Animal Legal Defense Fund v. Woodley.
With his final order, Animal Legal Defense Fund now has permanent legal custody of the more than 300 dogs rescued from convicted animal hoarders Barbara and Robert Woodley. Until this final step was achieved, the dogs, placed in temporary foster homes, remained in legal limbo and could not be adopted into lifetime homes.
This final judgment puts an end to any further appeals in the case and comes almost three years after the trial that resulted in the removal of the abused and neglected dogs from the Woodleys' Sanford residence.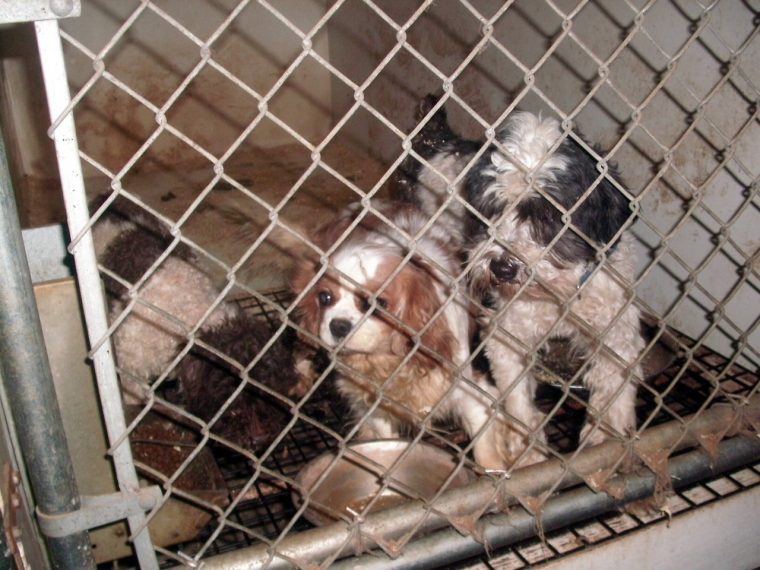 March 31, 2005
"I was stunned. There were 14 dogs in the main house and the floors were covered with piles of old, and fresh, dog feces. Puddles of urine were scattered about the floor. Dogs were eating feces inside the home. There was so much urine and feces that it was difficult to walk in the house without stepping in excrement."
This testimony came directly from a veterinarian who visited the property of Barbara and Robert Woodley in Sanford, North Carolina. When the Animal Legal Defense Fund heard about the situation, it launched an investigation, then filed suit against the Woodleys.
On March 31, 2005, a North Carolina district court granted Animal Legal Defense Fund a landmark ruling. Finding Animal Legal Defense Fund had presented extensive and compelling evidence of cruelty to hundreds of dogs, the court gave Animal Legal Defense Fund custody of every animal on the property. (In a related criminal lawsuit, the Woodleys were found guilty of multiple counts of animal cruelty in a prosecution based on evidence collected by Animal Legal Defense Fund, and all the animals involved in the criminal case were also forfeited to Animal Legal Defense Fund's custody.)
Veterinarians at trial testified that hundreds of dogs had oral and mouth ailments; many of the dogs were missing some or all of their teeth, and many blind or nearly blind. Before Animal Legal Defense Fund had been able to intervene to put a stop to the cruelty, dozens of dogs had to be euthanized because of their intractable conditions.
Nightmarish Conditions
The horrors these veterinarians discovered were typical of what is found among animal hoarders. One dog, a red miniature pinscher, was found in a cage roughly 24 inches by 18 inches, lying in a puddle of her own urine and feces, in a room with six other dogs. She had obviously been in that exact spot for a prolonged period. The overpowering stench of urine in the room caused the eyes of the attending veterinarians and technician to burn. Emaciated and unable to rise more than part way before collapsing, this ravaged dog was taken from the property for medical treatment and euthanized two days later.
A red-black male Dachshund was found that day as well, the bottom half of his broken jaw literally hanging down. The jaw had apparently been fractured for quite some time. He was missing most of his teeth, and subsequent examination showed the fracture was related to untreated, severe dental disease.
A Historic Rescue
Days after the landmark ruling, Animal Legal Defense Fund and local animal control officers removed the final 200 dogs from the Woodleys' property. Animal Legal Defense Fund had already rescued approximately 100 dogs from the property the previous January, subject to a court order. In the wake of these momentous events, Animal Legal Defense Fund began the daunting task of coordinating the care and housing of approximately 320 dogs, many of whom were sick and diseased, and most of whom were unaccustomed to human contact.
An astounding force of local volunteers and veterinarians donated countless hours caring for these dogs, treating both their medical needs and their social and daily requirements. For months, these dogs were cared for at an ad hoc shelter in Sanford, the Halls of Hope, learning to trust and play for the first time while waiting for foster families to open their homes to them.
Today, all of the dogs are adopted and living with loving families in the Sanford area and around the country. With the court's final decision on October 11, 2007, the more than 300 dogs rescued were allowed to be permanently adopted by their foster families.
A Model for Fighting Cruelty
In most states, a prosecutor must be the one to bring charges against animal hoarders for committing acts of cruelty to animals. But a unique North Carolina provision, the 19A Statute, which Animal Legal Defense Fund used in this unprecedented lawsuit against the Woodleys, allows any private citizen or organization to bring civil charges against abusers for violating animal cruelty laws.
Animal Legal Defense Fund has drafted a Model Law for a Private Right of Action, based on North Carolina's unique provision that, if passed in other states, would greatly reduce the burden on local prosecutors and allow concerned citizens and animal protection groups to stop the tragedy of hoarding in their own communities throughout the country.
"This lawsuit enabled us to rescue hundreds of animals who were in a persistent state of suffering," said Animal Legal Defense Fund Founder and General Counsel Joyce Tischler. "Now the job is to enact statutes in other states that are similar to the one we used in North Carolina. No civilized person would tolerate the kinds of conditions these animals were living in. Concerned members of the public need a civil right of action to initiate a case against a hoarder."
Dogs Score Final Victory in Animal Legal Defense Fund v. Woodley
For hundreds of dogs living with loving foster families, holding out for they day they could be adopted and become official members of their families–the wait is over!
Two and a half years after filing the case, the final legal victory has arrived! After numerous appeals by the Woodleys, on October 11, 2007, the North Carolina Supreme Court upheld Animal Legal Defense Fund's victory, and the more than 300 dogs rescued from nightmarish conditions were allowed to be permanently adopted by their foster families.
Ben's Memorial Fund was set up in honor of one of the dogs rescued in the Woodley case.
Recent News
In a pioneering ruling issued in October 2021, a Madrid court awarded joint custody of a dog, explicitly recognizing the emotional bond between the plaintiff and the animal.

On February 8, 2022, the Washington State Supreme Court issued a decision in the case State v. Charmarke Abdi-Issa, holding that animal cruelty could be designated a crime of domestic violence, and that an animal's guardian could be considered a victim of the crime.

Huston narrates the Animal Legal Defense Fund film demonstrating the impact legal advocates can have on behalf of animal cruelty victims
Related Cases
Carey, et al. v J.A.K.'s Puppies, Inc., et al.

Jessica Loy et. al. v. Trina Kenney et. al.

Klein v. Barbour County Commission
Since 1979, the Animal Legal Defense Fund has led the charge to win animals the legal protection they so desperately need—and deserve. Your generous gift will assure that we can continue to take on cases that advance the interests of animals.
Donate