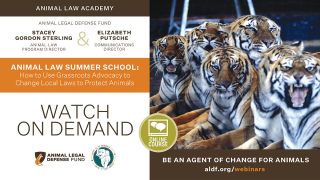 Animal Law Summer School: How to Use Grassroots Advocacy to Change Local Laws to Protect Animals
Presented 7/29/21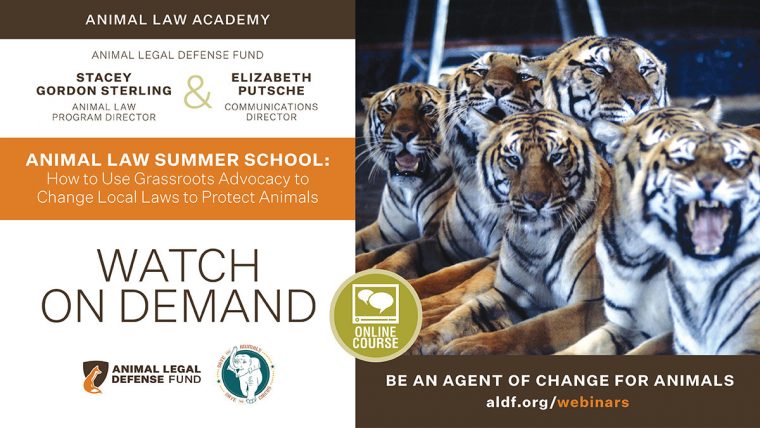 Join us to learn how you can use grassroots advocacy techniques to lobby city and county governments, and pass laws to improve the welfare of animals. Animal Legal Defense Fund's Animal Law Program Director, Stacey Gordon Sterling, will share her experience leading a campaign that successfully banned the display and performance of wild and exotic animals in Missoula, Montana. She'll explore how the techniques used in this campaign can be implemented to advocate for local laws like tethering bans, pet sale bans, fur bans, and more. Stacey will also be joined by Animal Legal Defense Fund's Communications Director, Elizabeth Putsche, to discuss the role of social media in grassroots advocacy and share hints on how advocates can use social media platforms effectively.
This webinar has been pre-recorded. Watch it now!
Resources
Join the Animal Legal Defense Fund's email list to stay up to date on lawsuits, legislation, and regulations affecting animals.
Sign Up Now
Related
The gift of more than $1 million will fund the program over the next four years

This action is for U.S. residents only.

The victory follows the passage of a factory farming law and efforts to curtail the construction of new mega dairies in the state