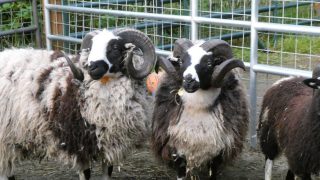 Advocates Mark National Justice for Animals Week; Top Animal Defenders Honored
Annual event raising awareness about crimes against animals to be held February 20–26, 2022.
Contact: media@aldf.org
SAN FRANCISCO, CA — The Animal Legal Defense Fund, the nation's preeminent legal advocacy organization for animals, is leading animal protection advocates from across the country in marking National Justice for Animals Week from February 20–26.
National Justice for Animals Week is an annual event dedicated to raising awareness about crimes committed against animals and helping members of the public — as well as legal, law enforcement, and legislative professionals — learn how they can combat animal cruelty.
Each year, the Animal Legal Defense Fund honors America's Top Animal Defenders, a group comprised of prosecutors, judges, law enforcement officers, lawmakers, and others who have made a difference for animal cruelty victims. The Top Animal Defenders for 2022 are:
Stephanie Kendrick, public policy advocate for the Hawaiian Humane Society, who in 2021 created a comprehensive state legislative campaign resulting in the passage of three significant animal protection bills: a ban on the sexual abuse of animals, restrictions on dog tethering, and a bill requiring veterinarians to report suspected animal cruelty to authorities while providing them liability protection for doing so. All three bills became law in the summer of 2021. While there is still much room for improvement in Hawaii's animal laws, Kendrick is dedicated to building on the considerable progress she has already achieved.
Susan Norris, DVM, county veterinarian of Champaign County, IL, and a general practitioner at Good Friends Animal Hospital in Urbana. Passionate about shelter medicine, Norris is particularly focused on helping abused and neglected animals. She believes her role as a veterinarian is critical in being a voice for these animals so that abusers can be held accountable and monitored in the future. A graduate of the College of Veterinary Medicine at the University of Illinois, she is currently working toward her master's degree in veterinary forensics at the University of Florida.
Alyssa K. Rabulinski, an assistant state's attorney based in DuPage County, IL, who since 2014 has fought tirelessly to obtain justice for crime victims — no matter their species. Rabulinski currently works in a dual role as a senior assistant state's attorney assigned to the gang unit and to the DuPage County Fire Investigative Task Force, which includes investigations into deadly fires, arsons, and explosive devices. She has gained specific expertise in holding animal cruelty perpetrators accountable for their crimes by advocating for animal victims through the investigation, charging, and prosecution of several high-profile crimes involving the abuse and neglect of animals. This includes the months-long investigation and charging of a deadly kennel fire in 2019 and two aggravated animal cruelty cases in 2020.
Angela Roff, a municipal prosecutor who works in many communities along the Western Slope/I-70 Corridor in Colorado. Roff began her prosecutorial career in the U.S. Air Force as a JAG officer in 2002; prior to her current work in Colorado, she also served in Hampton, VA, and Tucson, AZ. Raised in the Alaska wilderness, she grew up surrounded by animals and was inspired to serve them through her work combating animal-related crimes. Roff's love for animals and tenaciousness as a prosecutor contribute to her successful prosecution of animal abuse cases in municipal court.
Nicolette J. Caferri, chief of the Animal Cruelty Prosecutions Unit in the Queens County District Attorney's Office in New York. In this role, Caferri investigates and prosecutes animal cruelty crimes, including animal fighting, animal hoarding, intentional injuring or killing of companion and wild animals, and gross neglect and abandonment of companion animals. In investigating crimes against animals, she works closely with detectives from the NYPD's Animal Cruelty Investigation Squad, ASPCA forensic veterinary staff, animal behavior and fighting experts, and legal advocacy counsel. Caferri, an assistant district attorney since 1992, has also contributed significantly to implementing New York City's Animal Abuse Registry.
The Pennsylvania Society for the Prevention of Cruelty to Animals (PSPCA) Humane Law Enforcement Team, the only operation of its kind in Philadelphia and across the 18 additional counties it serves throughout Pennsylvania. This team enforces Pennsylvania's anti-cruelty laws, providing high-quality, compassionate care for the animals it rescues and shelters, with a responsiveness to community needs. Since 1867, the PSPCA has rescued animals from cruelty and neglect, rehabilitating them both medically and behaviorally and placing them in loving homes. Beyond the agency's Humane Law Enforcement division, its services include an in-house shelter hospital, low-cost veterinary services, a behavior and enrichment program, and a humane education program.
In addition to the Top Animal Defenders, a new honorary "spokesanimal" is chosen for National Justice for Animals Week each year, representing the countless animals who are subjected to abuse and neglect. These animal representatives are victims of abuse and neglect who have received justice during the prior year.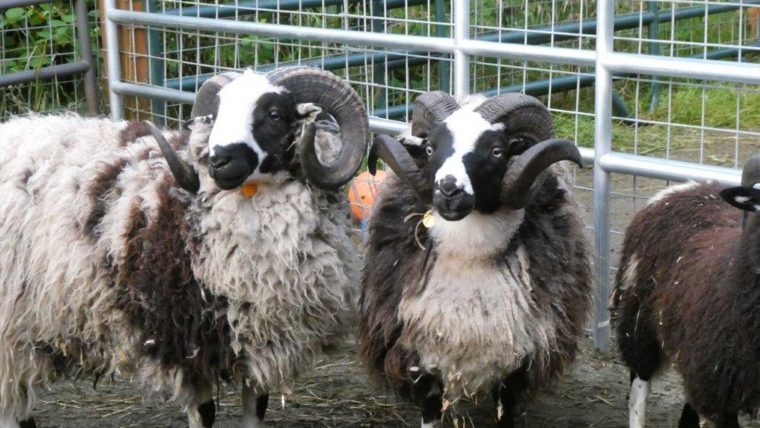 This year's representative is Samuel, a ram who was rescued during a criminal animal cruelty investigation in northwestern Washington state along with dozens of other farmed and companion animals. Samuel was emaciated at the time of his rescue, but today — thanks to the work of law enforcement officers, local rescue organization Center Valley Animal Rescue, and grant funding provided by the Animal Legal Defense Fund, which helped provide care for animal victims in this case — he is happy, healthy, and ready for adoption. His former "owner," from whom he and the other animals were lawfully seized during the investigation, has been charged and held accountable. A T-shirt honoring Samuel is available in the Animal Legal Defense Fund's online shop, with proceeds supporting the organization's work.
Previous National Justice for Animals Week representatives have included Justice, a horse rescued from neglect who is the plaintiff in a groundbreaking lawsuit seeking financial damages from his former "owner" to cover the significant cost of his ongoing care. Justice is represented by the Animal Legal Defense Fund in his lawsuit, which is currently pending in the Court of Appeals of the State of Oregon. If successful, the lawsuit would be the first to establish that animals have a legal right to sue their abusers in court. Justice's case is the subject of a documentary short film available to view on demand.
A National Justice for Animals Week virtual kickoff event, hosted by Animal Legal Defense Fund Managing Attorney Emily Lewis and Legislative Affairs Manager Brian Hackett, will explore what justice means for animal victims, with topics including Courtroom Animal Advocacy Program (CAAP) laws, the unique contributions of veterinary professionals in cruelty investigations, options for mental health and alternative sentencing assessments for animal cruelty offenders, animal possession bans for those convicted in cruelty cases, and more. The event will be available to view on demand beginning February 20, 2022.
Animal advocates can find opportunities to take action against animal cruelty and learn about additional ways to mark National Justice for Animals Week at aldf.org/njfaw.
Partners in Protection program makes it easier than ever for members to help animals throughout the year. It simplifies the donation process for you by automatically charging the amount you specify to your credit card every month.
Join Now
Related
Animal Legal Defense Fund recognizes animal protection heroes during National Justice for Animals Week

We've chosen the top prosecutors, law enforcement officials, lawmakers and others who champion the cause of animal crime victims honored during National Justice for Animals Week.