Challenging Cricket Hollow Zoo's Care of Endangered Species (2014)
Animal Legal Defense Fund v Thomas J. Vilsack
The Animal Legal Defense Fund sued the owners of the Cricket Hollow Zoo for violating the Endangered Species Act.
Captive Animals
Updated
September 27, 2018
Life was not good for the animals at the Cricket Hollow Zoo in Manchester, Iowa. Five tigers died in the span of two years, due to inadequate veterinary care. Another tiger was found to be suffering from open wounds, and hadn't been treated by a veterinarian. A capuchin monkey, denied veterinary care, lost her hair and was seen chewing her tail from boredom and frustration. At least five lemurs also died.
Over the course of several years, the U.S. Department of Agriculture (USDA) documented a horrifying list of federal Animal Welfare Act violations at Cricket Hollow Zoo. These included animals who died of exposure to harsh weather; animals suffering with untreated injuries; animals being handled improperly; small, filthy enclosures; lack of access to clean water and food; food contaminated with vermin; the list went on and on.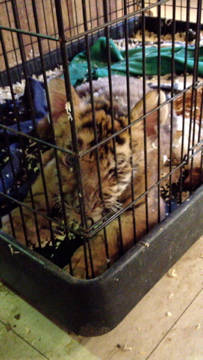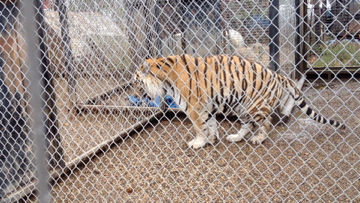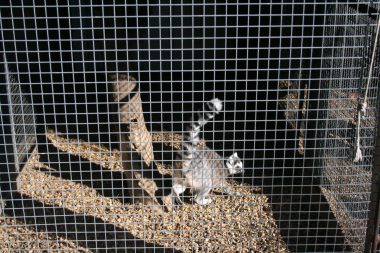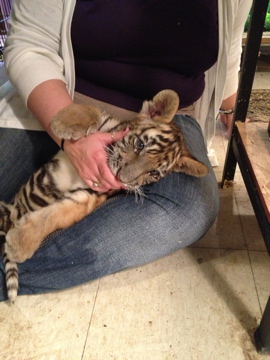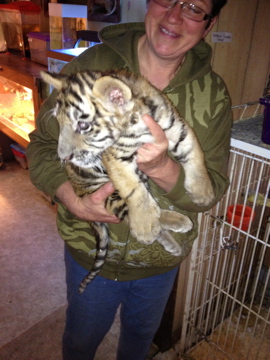 The Animal Legal Defense Fund filed suit using a novel legal claim: that Cricket Hollow Zoo's mistreatment of animals constituted a violation of the federal Endangered Species Act (ESA).
In 2016, the U.S. District Court for the Northern District of Iowa found that the ESA is applicable to captive animals, and that Cricket Hollow Zoo violated that law. The court ordered that the four remaining tigers and three remaining lemurs be removed from the zoo.
In 2018, a three-judge panel of the Eighth Circuit upheld the district court's ruling that Cricket Hollow Animal Park did violate the ESA. This important victory sets precedent that paves the way for stronger protection of captive animals at other harmful animal facilities.
Recent News
The Animal Legal Defense Fund has learned that the United States Department of Agriculture has suspended the Cricket Hollow Zoo's license to operate.

Second Animal Legal Defense Fund lawsuit to free endangered animals from Cricket Hollow roadside zoo.

Complaint alleges Cricket Hollow Zoo routinely violates state cruelty laws by neglecting hundreds of animals
Related Cases
Animal Legal Defense Fund v Thomas J. Vilsack

Dakota Rural Action v. United States Department of Agriculture

Animal Legal Defense Fund v. United States of America
Bears, lions, and other animals languish in roadside zoos across the country. Animals live in cruel conditions, confined to small cages without the enrichment they need to lead full, happy lives. Protect animals by boycotting roadside zoos.
Take Action