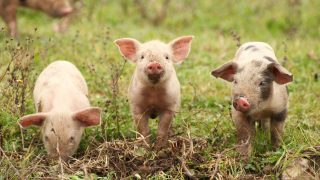 Lewis & Clark Student Chapter Had a Busy Semester for Animals
The Lewis & Clark Animal Legal Defense Fund Student Chapter had a busy semester in spring 2018, holding three big events: its annual Animal Law Networking event, the Food Law Symposium, and its MeatOut BBQ. All these projects were supported by generous grants from the Animal Legal Defense Fund. (Your student chapter can apply for a project grant here.)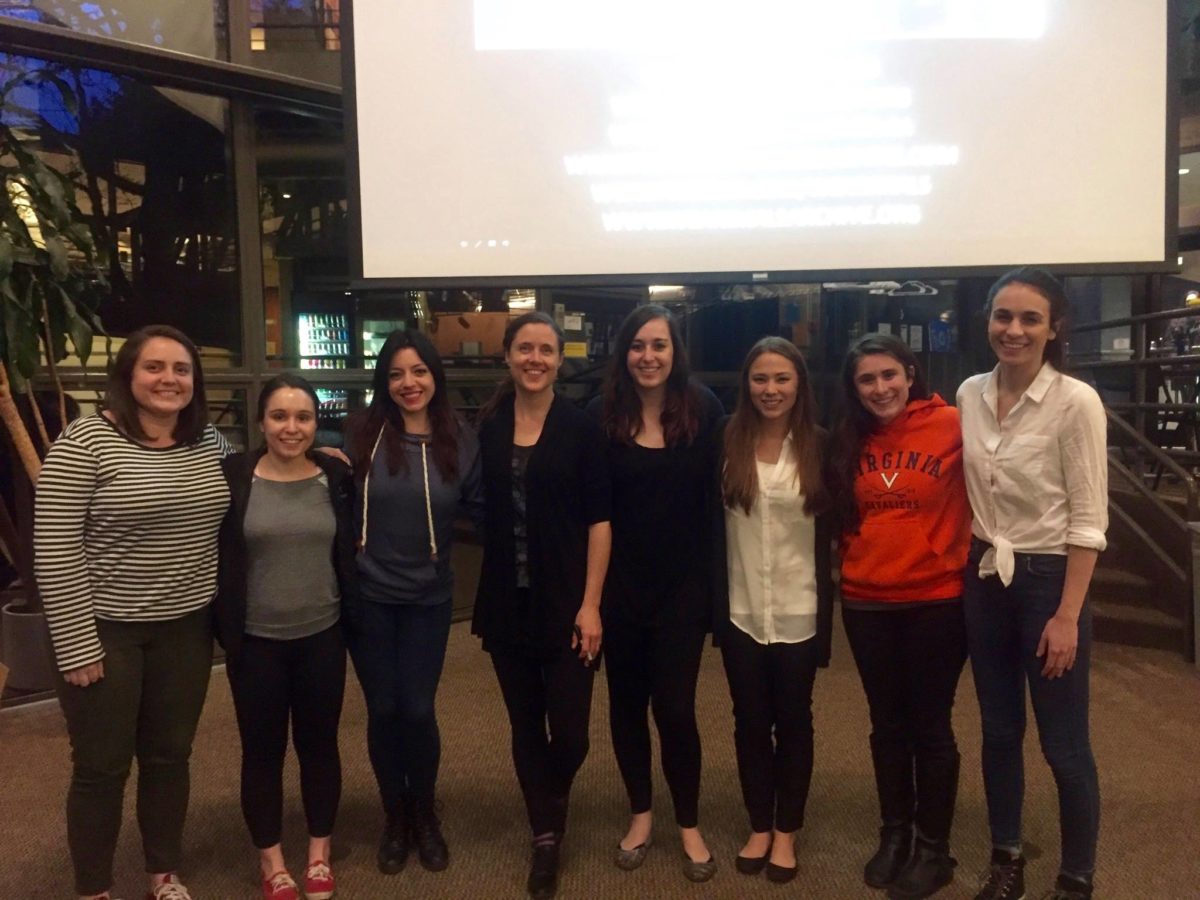 In February, the chapter held its fifth annual Animal Law Networking Event. Held at the offices of Stoel Rives in downtown Portland, attendees enjoyed plant-based appetizers and drinks and networked with local attorneys. Local Lewis & Clark Law School staff, including Kathy Hessler of the Animal Law Clinic, Tom Buchele of Earthrise, and Aliza Kaplan of the Criminal Justice Reform Clinic, attended and offered their insight on the importance of clinical experiences. Students also had the opportunity to network with lawyers who are creatively advocating for animals, like Oregon Animal Cruelty Deputy District Attorney Jacob Kamins and NW Veg Executive Director Jaclyn Leeds. Attendees also included staff from the Animal Legal Defense Fund, the Lewis & Clark Center for Animal Law Studies, Oregon Humane Society, and Humane Oregon. Conversations centered on current issues in animal law, volunteer opportunities, and summer jobs.
The chapter held its Animal Law Week in March 2018, which featured the Food Law Symposium and the MeatOut BBQ. A plant-based barbeque was held for the whole school to introduce people to more compassionate food and the plight of farmed animals, who have very little legal protection. Most of the food was donated from companies like Tofurky, Miyoko's Kitchen, and Dave's Killer Bread, and local restaurants, including A.N.D Café, Aviv, Canteen, and DC Vegetarian.
Over 100 law students, professors, and staff attended the barbeque. The chapter also had a raffle with prizes from local businesses, including cruelty-free hair and spa products, plant-based dog food, restaurant gift certificates, and gift vouchers for fun activities. The raffle proceeds were donated to Green Acres Farm Sanctuary. The sanctuary tabled at the event, along with Youth for the Voiceless and Imperfect Produce. Attendees could also experience how animals are raised and killed for food thanks to Animal Equality's iAnimal virtual reality experience.
The day after the MeatOut BBQ, the chapter worked with the Lewis & Clark Law School Center for Animal Law Studies to host the fourth annual Food Law Symposium. Every year at Lewis & Clark, the animal law, environmental law, and business law programs alternate hosting the symposium, which gives each program the opportunity to spotlight their specialized area.
The panels included:
Environmental and Food Justice featuring: Jessica Culpepper, food safety and health attorney at Public Justice, Stefanie Wilson, staff attorney for administrative affairs at Mercy for Animals, and Amy van Saun, staff attorney at the Center for Food Safety;
The Law and Public Health featuring: Craig McDougall, professor at Oregon Health and Science University, Carolyn Hricko, food system policy research program manager at Johns Hopkins Center for a Livable Future, and Kathy Hessler, clinical director at Lewis & Clark Law School;
What's New in Food Law featuring: Amanda Howell, staff attorney at the Animal Legal Defense Fund, Allison Condra, attorney at Davis Wright Tremaine LLP and adjunct professor at Lewis & Clark, and Becky Jenkins, Aquatic Animal Law Initiative fellow at the Center for Animal Law Studies; and
The Business of Food featuring: Seth Tibbot, founder of Tofurky, Claire Fitch, director of outreach at Farm Forward, and Ethan Davidsohn, executive chef at Bon Appetit.
With over 40 attendees from Lewis & Clark and beyond, the symposium was a great success. The panels were thought-provoking and innovative. Beyond these three events in spring 2018, the chapter also hosted award-winning photojournalist Jo-Anne McArthur of We Animals as a speaker, and had its annual work retreat where students volunteered at a local farmed animal sanctuary.
The chapter is proud to showcase the intersectionality of animal law and provide students with limitless ideas on how to make a positive difference for animals.
This spotlight was submitted by the Lewis & Clark Student Chapter Co-Directors Maral Cavner, Ashlyn Whitbeck, and Megan Amos.
Related
These charges leave no doubt that the mistreatment of an aquatic animal can be taken seriously — while also raising important questions concerning these creatures' treatment under the law.

This year, for the first time in the event's long-running history, the Animal Law Conference dedicated a panel to showcasing law student work.

We are now accepting submissions for our fourth annual Student Animal Legal Defense Fund Chapter of the Year Award!