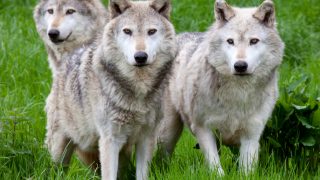 Animal Legal Defense Fund Student Chapter of the Year Award
The Animal Legal Defense Fund Student Chapter of the Year Award celebrates chapters that have shown incredible efforts in advancing the field of animal law and advocating for animals through original projects and initiatives. This award is given out at the annual Animal Legal Defense Fund Student Convention.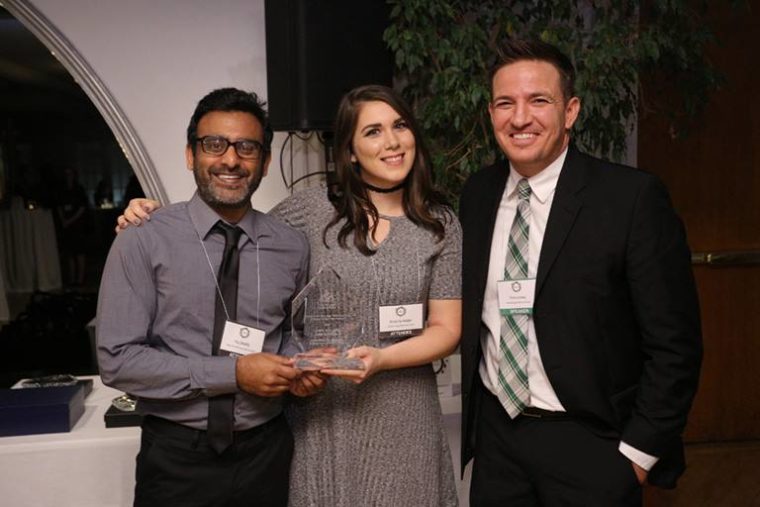 Animal Legal Defense Fund Student Chapters are a vital part of the growing animal law movement. Through raising awareness of the field of animal law at their school, they are showing fellow students that animal protection is a serious social justice issue. These future attorneys, legislators and judges will be influential advocates for changing the law to better protect animals.
Chapters raise awareness of issues affecting animals through activities such as holding events for Animal Legal Defense Fund's weeks of action, like Speak Out for Farmed Animals Week; tabling; leafleting; screening films; organizing symposia and guest speakers; and building coalitions with other law school student organizations. They also advocate for Meatless Mondays or plant-based options in their cafeterias or at law school events, hold networking events, and volunteer at local farmed animal sanctuaries or humane societies.
If you would like your student chapter to be considered for this award, please describe your chapter's activities during the 2018-2019 academic year by responding to one or more of the following:
Describe how your chapter raised awareness of animal law and protection issues to other law students and/or the broader law school or campus community;
Describe one or more pioneering projects or initiatives your chapter spearheaded that advanced the field of animal law or otherwise benefited animals;
Describe any other activity your chapter believes demonstrated exceptional dedication to the field that either advanced animal law or otherwise benefited animals.
The winner will be chosen by a committee comprised of Animal Legal Defense Fund staff, and will receive travel grant funding to attend the Student Convention and Animal Law Conference. Submissions must be 500 words or less, and be received no later than 5 p.m. PST on Tuesday, October 1, 2019. Please email your submission to the Student Programs Attorney.
Related
The U.S. District Court for the Central District of California dismissed the industry's constitutional challenge in its entirety, and forbade the plaintiffs from trying to renew those claims.

The Animal Legal Defense Fund filed a lawsuit against the U.S. Department of Agriculture (USDA) for issuing a final rule allowing pig slaughterhouses nationwide to police themselves and kill pigs at very high line speeds.

Ask your state legislators to provide an opportunity for dogs and cats used in research to find loving homes once their time in a research laboratory has come to an end by supporting An Act Protecting Research Animals.