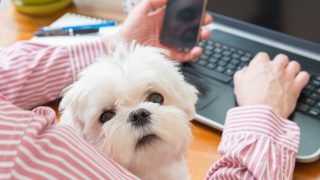 2019 New Voices in Animal Law Writing Contest
Animal Legal Defense Fund Student Chapters
This contest is closed. This year, the contest resulted in a winner and runner up.
Read the winning essay by Bailey Frank.
Read the runner-up essay by Georgia Reid.
The Animal Legal Defense Fund is pleased to announce the 2019 New Voices in Animal Law Writing Contest! This contest is open to all student chapter* members.** Applicants are encouraged to pull from their personal experiences and craft a narrative that demonstrates understanding, reflection, and insight into the current state of animal law as well as what the future may hold.
Topic:
In connection with Speak Out for Farmed Animals Week, tell us about an individual farmed animal who has had an impact on your legal advocacy and the future you see for farmed animals globally.
Requirements:
All entries must be submitted to Priscilla Rader (prader@aldf.org) by Friday, November 15, 2019.
Must be a law student at time of the entry deadline.
Essays must be a minimum of 2 pages, single-spaced. There is no maximum page length.
Entries must be submitted as a PDF.
Please include your name, school, year in school and email on the entry.
Prize:
The first place winner will receive a $500 cash prize and the winning essay will be featured on the Animal Legal Defense Fund's website.
Runner-up submissions may be selected to be featured on the Animal Legal Defense Fund's website.
*Not yet a chapter member? Check out the list of student chapters here. Does your school not have a student chapter? Email us to find out how to start one!
**The award for the writing contest is generously funded by a grant aimed at creating opportunities for student chapter members.
2017 Winter/Spring Writing Contest Entry Winner by Emily Bowen
2018 Winter/Spring Writing Contest Entry Winner by Laurel Tallent
Related
The Animal Legal Defense Fund filed a lawsuit against the United States Department of Agriculture (USDA) under the Freedom of Information Act (FOIA) over the agency's critical redactions in a contract between the USDA's Wildlife Services program and a Colorado slaughterhouse, outlining plans for slaughtering geese rounded up in parks across Denver.

The Animal Legal Defense Fund released the second in a series of white papers — COVID-19 and Factory Farming —providing policy recommendations to address industrial animal agriculture's role in our heightened risk for zoonotic diseases outbreaks, like COVID-19, and its potential to be the source of the next global pandemic.

These awards celebrate chapters that have shown incredible efforts in advancing animal law and advocating for animals through original projects and initiatives. Animal Legal Defense Fund Student Chapters are a vital part of the growing animal law movement.