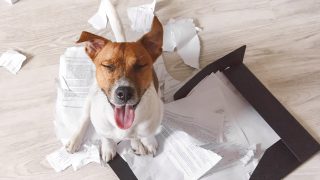 2017 New Voices in Animal Law Writing Contest
Animal Legal Defense Fund
This contest is closed. Read the winning essay by Emily Bowen.
The Animal Legal Defense Fund is pleased to announce the 2017 New Voices in Animal Law Writing Contest! This contest is open to all student chapter members.
The award amount for the writing contest is generously funded by a grant aimed at creating opportunities for student chapter members
Topic:
Is there an individual animal, whether personally known to you or otherwise, who has had a significant impact on your advocacy efforts and interest in animal law? Describe this animal and how s/he has influenced you. The individual animal may be one with whom you had a special relationship, met briefly, saw in a video, read about, or anything else that comes to mind.
Requirements:
All entries must be submitted by Monday, September 25, 2017.
Must be a law student at time of the entry deadline.
Essays must be a minimum of 3 pages, single-spaced. There is no maximum page length.
Entries must be submitted as a PDF.
Please include your name, school, year in school and email on the entry.
Prize:
The first place winner will receive a $500 cash prize and the winning essay will be featured on the Animal Legal Defense Fund's website.
Runner-up submissions may be selected to be featured on the Animal Legal Defense Fund's website.
Related
Emily Bowen, at Ohio State University Moritz College of Law, is the winner of our first New Voices in Animal Law Writing Contest!

A series of billboards, in English and Spanish, are launching near slaughterhouses across the country — offering an online tip portal where industrial animal agriculture workers can report any concerns. Joaquin Phoenix partnered with the Animal Legal Defense Fund in offering and promoting ReportAnimalAg.com to allow individuals to remain anonymous.

The Animal Legal Defense Fund, the preeminent legal advocate for animals, released the first in a series of white papers providing policy recommendations to reduce our heightened risk from zoonotic diseases like COVID-19 and the next global pandemic, which need only a human-animal interaction to arise.