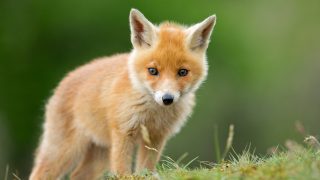 2018 New Voices in Animal Law Writing Contest
Animal Legal Defense Fund
This contest is closed. Read the winning essay.
The Animal Legal Defense Fund is pleased to announce the Winter/Spring 2018 New Voices in Animal Law Writing Contest! This contest is open to all student chapter* members.** Applicants are encouraged to pull from their personal experiences and craft a narrative that demonstrates understanding, reflection, and insight into the current state of animal law as well as what the future may hold.
Topic:
What victory for animals in the last few years has made you most optimistic about the future of animal law, and why?
Requirements:
All entries must be submitted to Priscilla Rader (prader@aldf.org) by Monday, April 23, 2018.
Must be a law student at time of the entry deadline.
Essays must be a minimum of 3 pages, single-spaced. There is no maximum page length.
Entries must be submitted as a PDF.
Please include your name, school, year in school and email on the entry.
Prize:
The first place winner will receive a $500 cash prize and the winning essay will be featured on the Animal Legal Defense Fund's website.
Runner-up submissions may be selected to be featured on the Animal Legal Defense Fund's website.
*Not yet a chapter member? Check out the list of student chapters here. Does your school not have a student chapter? Email us to find out how to start one!
**The award for the writing contest is generously funded by a grant aimed at creating opportunities for student chapter members.
Read last year's winning essay by Emily Bowen here.
Related
Animal Legal Defense Fund seeks to hold California Equine Retirement Foundation responsible for mistreatment of horses

Public interest coalition cheers major victory in lawsuit to strike down law designed to quash undercover investigations

Animal Legal Defense Fund wins lawsuit against Iowa roadside zoo, owners prohibited from obtaining or owning animals