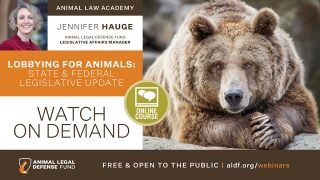 Lobbying for Animals: State & Federal Legislative Update
Presented 12/8/21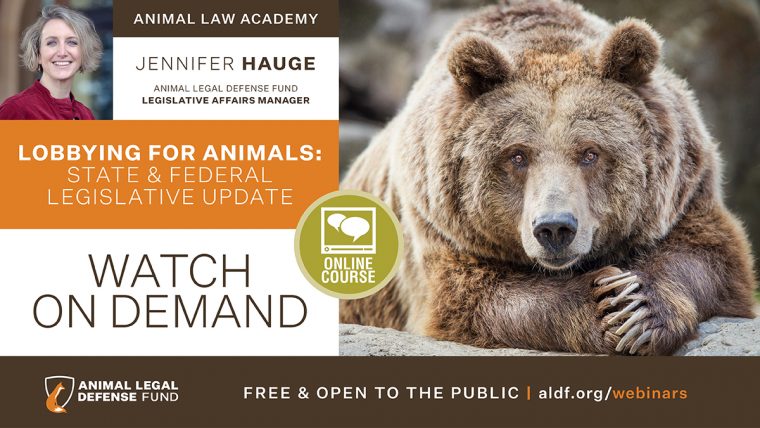 Join Animal Legal Defense Fund Legislative Affairs Manager Jennifer Hauge for a quarterly update on animal protection legislation. The webinar will review recent victories, pending priorities at the state and federal level, and a preview of what we'll be working on in upcoming 2022 legislative sessions. We'll also explore ways you can directly impact the legislative process to make a difference for animals.
This webinar has been pre-recorded. Watch it now!
Resources
Join the Animal Legal Defense Fund's email list to stay up to date on lawsuits, legislation, and regulations affecting animals.
Sign Up Now
Related
This action is for U.S. residents only.

The victory follows the passage of a factory farming law and efforts to curtail the construction of new mega dairies in the state

Lawsuit filed by the Animal Legal Defense Fund and The Good Food Institute asserts that the law imposes unclear and vague standards on plant-based meat producers