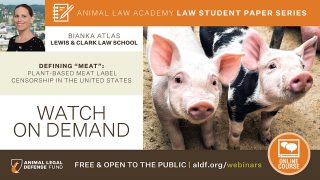 Law Student Paper Series — Defining 'Meat': Plant-based Meat Label Censorship in the United States
Presented 4/1/21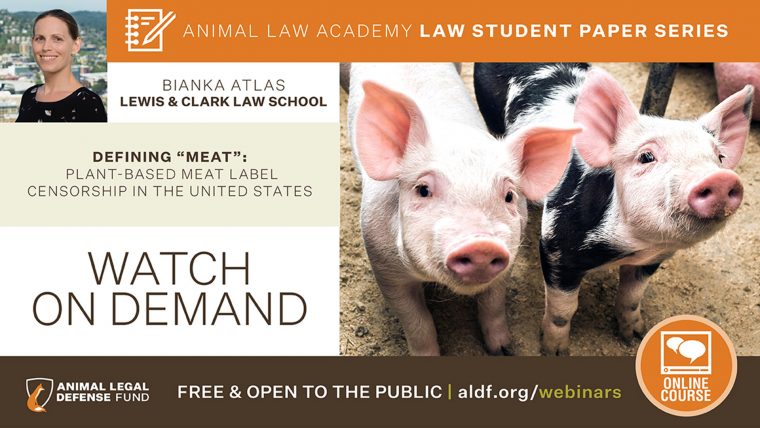 Increasingly popular among consumers, plant-based meat has a solid foothold in the U.S. market. The rising success of plant-based meat and the looming competition of cultivated meat has sparked state legislation censoring the use of meat nomenclature on labels for these foods. Join Bianka Atlas, Lewis & Clark Law School, for an overview of the plant-based meat labeling landscape in the United States, with a focus on current and pending state legislation and lawsuits. A brief Q&A to follow.
This webinar has been pre-recorded. Watch it now!
Resources
Related
The U.S. Court of Appeals for the Fourth Circuit handed an important win to plaintiffs in a lawsuit challenging North Carolina's Ag-Gag law, ruling that undercover investigations and whistleblowing are considered newsgathering activities protected by the First Amendment.

Public interest coalition celebrates another win against unconstitutional statute barring undercover investigations at factory farms

Edie Falco narrates the Animal Legal Defense Fund film demanding transparency in factory farming
Join the Animal Legal Defense Fund's email list to stay up to date on lawsuits, legislation, and regulations affecting animals.
Sign Up Now