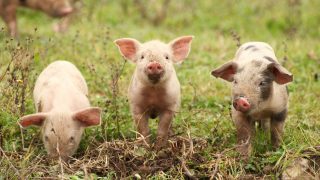 Brigham Young University Student Chapter Had a Busy Year for Animals in 2019
The Brigham Young University (BYU) Animal Legal Defense Fund Student Chapter had a busy year in 2019, holding four events aimed to educate students about animal law, plan their activities for the year, and attract new members to the chapter.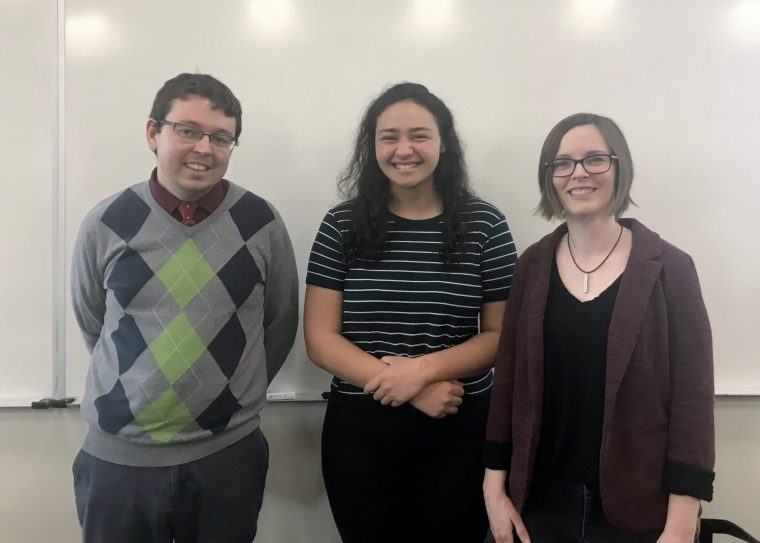 During spring 2019, the chapter held two large events. The first was a viewing party and discussion of a panel presentation from the 2017 Animal Law Conference, which is presented by the Animal Legal Defense Fund and the Center for Animal Law Studies at Lewis & Clark Law School. (If your chapter would like to hold a viewing party, you can find past videos from the Animal Law Conference, Animal Law Academy webinars, and other Animal Legal Defense Fund videos online.)
The chapter then brought in Utah Animal Rights Coalition Director Amy Meyer to speak on Ag-Gag laws, which criminalize whistleblowing of animal cruelty on farms and in slaughterhouses. In Utah, the law made recording agricultural operations a crime, even for reporters and activists investigating criminal animal abuse and violations of food safety and other laws. Amy was charged under Utah's Ag-Gag law in 2013 and was a plaintiff in the Animal Legal Defense Fund's successful case against Utah to overturn the unconstitutional law in 2017.
In fall 2019, the chapter kicked off the new school year by exhibiting at BYU's Student Organization Fair, where first-year law students are introduced to and can join clubs on campus. The chapter bought plant-based baked goods to have at their table to attract more students. (Student chapters can apply for project grants to offer plant-based food at their events.) The event allowed the chapter to reach a large audience of students and gain new members and attention to its mission to protect the lives and advance the interests of animals through the legal system.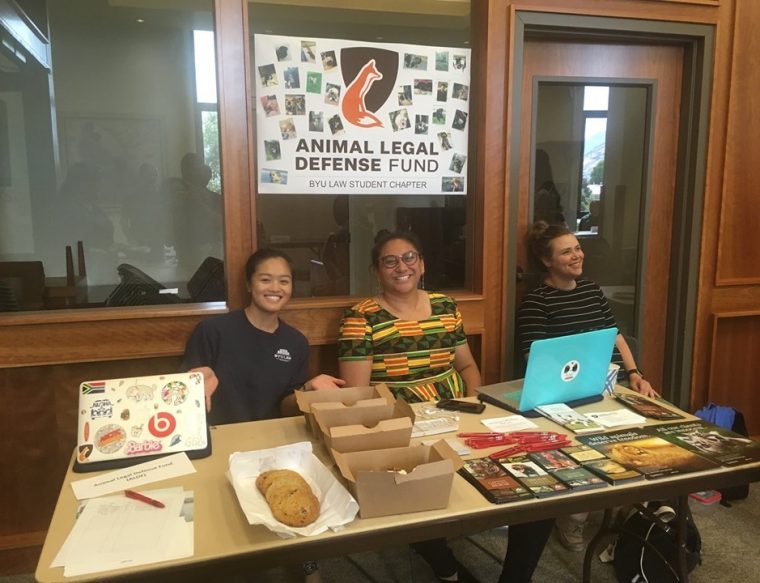 The chapter then held a fall social where all BYU students were invited to learn more about animal law. Attendees enjoyed plant-based pizza while learning about the Animal Legal Defense Fund. Chapter leaders used this opportunity to gauge the animal law knowledge of the students at their school and identify the issues of greatest interest. They received many new signups for their email list. The chapter is looking forward to getting back on campus in fall 2020 to continue to advocate for animals!
Related
Petition urges recordkeeping of all deaths and reporting to the agency every three years from Animal Welfare Act licensees

Following the dismissal of Justice's case upheld on appeal, the Animal Legal Defense Fund continues to seek accountability under the law.

The new poll showing overwhelming support for a horse-drawn carriage ban follows a viral video of an elderly 28 to 30-year-old horse named Ryder collapsing on a New York City street