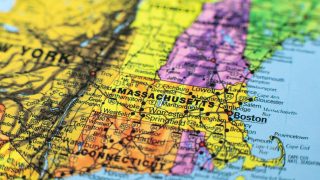 Massachusetts
Updates about legal issues facing animals in the state
The Animal Legal Defense Fund works at the federal, state and local levels to protect the lives and advance the interests of animals. This page is meant to be used as a resource to see what is happening in your state and what actions you can take for animals.
State Rankings
Each year, the Animal Legal Defense Fund publishes its U.S. State Animal Protection Laws Rankings Report. It is the longest-running and most authoritative of its kind, assessing the strength of each state's animal protection laws by examining over 3,400 pages of statutes. Each state is ranked based on 19 different categories of animal protection.
Massachusetts
Overall Rank: #6 (Top Tier)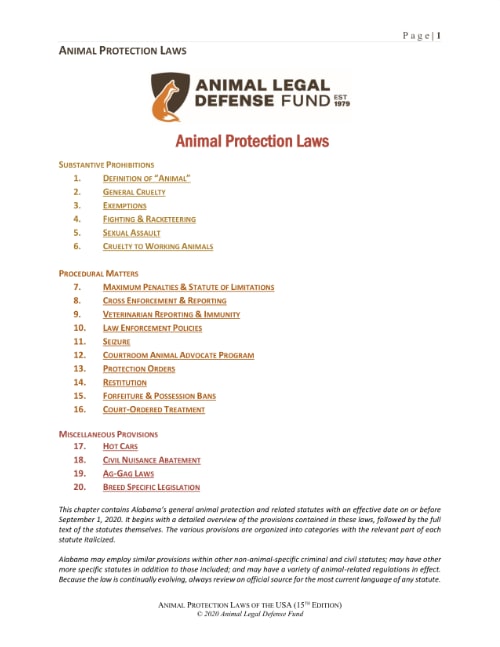 Animal Protection Laws of Massachusetts
The Animal Protection Laws of Massachusetts compendium contains the general animal protection and related statutes for Massachusetts with an effective date on or before September 1, 2020.
Active Legislation
Active Cases
Recent Victories

Regulation enacted on December 18, 2019
In 2019, Massachusetts adopted regulations banning killing contests for certain animals, including coyotes, foxes, and bobcats.
Take Action
Take action now to help animals in your state.

The Massachusetts Animal Fund provides critical animal health services, including spay/neuter surgeries and vaccinations, for animals in need.

Egg-laying hens are among the most abused animals in the country yet have few legal protections. Urge your state representative to support An Act to upgrade hen welfare and establish uniform cage-free standards (S.2481), which was filed by Representative Dan Cahill and Senator Jason Lewis and passed the Senate on June 24, 2021.

An Act Relative to Protecting Animals From Abusers (H.1824/S.1111) would prohibit a person convicted of certain animal cruelty crimes — including torture, mutilation, and dogfighting — from possessing, adopting, or fostering an animal for at least five years.

Ask your state representative to co-sponsor two animal protection budget amendments.

Help stop illegal hunting and fishing in Massachusetts by urging your state legislators to co-sponsor H.904/S.587, An Act Further Regulating the Enforcement of Illegal Hunting Practices. The bills have been filed by State Senator Mike Moore and, jointly, by State Representatives Lori Ehrlich and Ann-Margaret Ferrante.

Ask your state legislators to co-sponsor HD.4206.

An Act Prohibiting the Sale of Fur Products (H.965/S.623), sponsored by Representative Jack Patrick Lewis and Senator John Velis, would ban the sale of new fur products, including clothing, fashion accessories, and home décor, in the Commonwealth.

Ask your state legislators to co-sponsor An Act Relative to the Use of Elephants, Big Cats, Primates, Giraffes, and Bears in Traveling Exhibits (H.3776/S.2251). This bill would prohibit the use of certain animals in circuses and traveling shows in Massachusetts.
Massachusetts is considering a number of significant animal protection bills this legislative session. Read more about our initiatives in the state here: