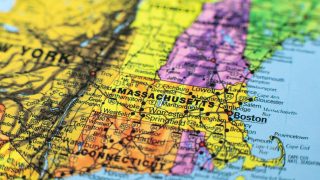 Massachusetts
Updates about legal issues facing animals in the state
The Animal Legal Defense Fund works at the federal, state and local levels to protect the lives and advance the interests of animals. This page is meant to be used as a resource to see what is happening in your state and what actions you can take for animals.
State Rankings
Each year, the Animal Legal Defense Fund publishes its U.S. State Animal Protection Laws Rankings Report. It is the longest-running and most authoritative of its kind, assessing the strength of each state's animal protection laws by examining over 3,400 pages of statutes. Each state is ranked based on 19 different categories of animal protection.
Massachusetts
Overall Rank: #6 (Top Tier)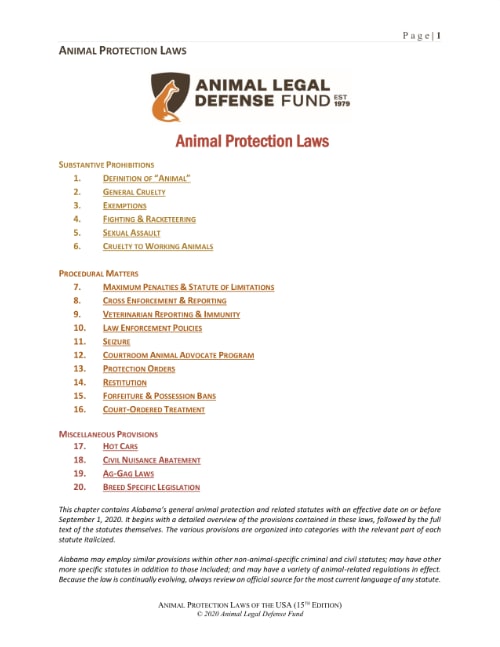 Animal Protection Laws of Massachusetts
The Animal Protection Laws of Massachusetts compendium contains the general animal protection and related statutes for Massachusetts with an effective date on or before September 1, 2020.
Take Action
Take action now to help animals in your state.

An Act Protecting the Health and Safety of Puppies and Kittens in Cities and Towns, would protect animals and consumers by banning the sale of puppies and kittens under 8 weeks of age; prohibiting the sale of animals in parking lots, flea markets, and similar venues; and updating rules governing commercial kennels, among other improvements.

An Act to Maintain Stable Housing for Families with Pets in an Economic Crisis and Beyond (H.1437/S.885) would help ensure that companion animals and their families can stay together both during and after the pandemic.

An Act relative to pesticides (H.3991) would restrict the use of rat poisons (rodenticides) in Massachusetts by mandating an approach to human-animal encounters that minimizes risks to humans, wild animals, and the environment on public lands. Urge your legislators to support this bill.

An Act to upgrade hen welfare and establish uniform cage-free standards (S.2481) mandates enriched cage-free conditions for egg-laying hens and expands the application of this standard to even more hens whose eggs are sold in the Commonwealth. It already passed the Senate and is now before the House. Urge your representative to support this bill.

An Act Relative to Protecting Animals From Abusers (H.1824/S.1111) would prohibit a person convicted of certain animal cruelty crimes — including torture, mutilation, and dogfighting — from possessing, adopting, or fostering an animal for at least five years.

An Act Enhancing the Issuance of Citations for Cruel Conditions for Animals (H.1840/S.1097) would allow law enforcement officers to issue civil citations to people who keep domestic animals, including cats, rabbits, farmed animals, in cruel conditions, allowing intervention before circumstances escalate. Urge your legislators to support this bill.

An Act Further Regulating the Enforcement of Illegal Hunting Practices (H.904/S.587) deters illegal hunting, trapping, and fishing in Massachusetts by modernizing penalties and entering the Interstate Wildlife Violator Compact. Urge your legislators to support this bill.

An Act Prohibiting the Sale of Fur Products (H.965/S.623) would ban the sale of new fur products, including clothing, fashion accessories, and home décor, in the Commonwealth. Urge your legislators to support this bill.
Recent Victories
Active Legislation
Active Cases
Massachusetts is considering a number of significant animal protection bills this legislative session. Read more about our initiatives in the state here: