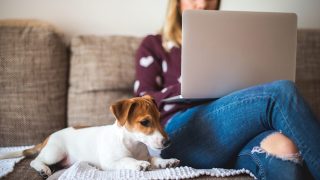 Webinars
Animal Law Academy
The Animal Law Academy webinars are an opportunity to hone your skills and gain both practical and substantive knowledge about important issues currently facing animals in the legal system. Participants will learn from the experts and enjoy an interactive Q&A session. Don't miss the chance to get an in-depth look into what it means to advocate for animals' through the legal system.
Animal Law Academy webinars are suitable for anyone interested in animal law, current and future law students, attorneys, legal professionals and animal advocates.

Past webinars

Want to take the next step in your animal advocacy? Learn the skills you need to pass laws protecting animals at the local level! Local laws are critical – not only do they help individual animals in your community but prime state legislation.

When companies try to trick consumers into buying animal products with the false promise that these products or services are humane or cruelty-free, legal advocates have a variety of tools at their disposal to stop this "humane-washing."

Farmed animals feature in some of the oldest known legal cases. Despite the venerable history of farmed animals within the law, these animals are all too often thought of as being entirely excluded from the protection of animal cruelty legislation.

Aquatic animal law is an emerging field with important undertones throughout the legal system, including animal welfare, environmental issues, sustainability, workers' health, and more.

Diane Balkin, senior staff attorney for the Animal Legal Defense Fund, will closely examine how "The Link" has been used in public policy arguments and legal cases alike to protect animals and humans from abuse.

In 2016, the Animal Legal Defense Fund became the first to successfully use the Endangered Species Act on behalf of captive animals held at Cricket Hollow Zoo in Iowa.

As 2019 approaches, we're looking back at our biggest legal victories for animals over the last 12 months. Join Stephen Wells, executive director of the Animal Legal Defense Fund, as he shares stories behind this year's biggest victories.

Join us for a free, interactive webinar to learn how you can easily incorporate animal law into your existing courses.
Related
The amicus briefs from notable experts including Harvard University's Laurence H. Tribe filed in support of neglected horse's lawsuit against his former abuser

Join co-host Jackson Galaxy, comedian Nikki Glaser, and other special guests

The awardees helped on several critical Animal Legal Defense Fund cases