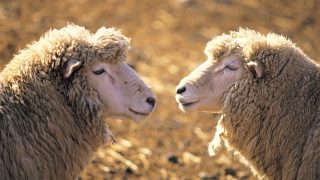 The Crime of Bestiality/Zoophilia: Sexual Assault of an Animal
Taboo as a subject to be sure, sexual crimes against animals are not exceptional, isolated incidents. The case facts run a wide range – from individual animals assaulted by their owners in their homes, to organized bestiality events held at clandestine, often rural locations.
Not surprisingly, limited research – such as a 2002 study – places these crimes in the context of what experts in animal abuse and criminal justice refer to as "The Link," i.e. the well-documented connection between violence to animals and violence to humans. Below are some examples of media-covered incidents:
2010:
Drug smuggler arrested in bestiality case
2017:
Second man charged in sexual assault of therapy dog
2018:
Brown County horse molestation case provides puzzle for legal, psychiatric communities
Forty-five states (and two U.S. territories) have laws which expressly criminalize the sexual assault of an animal, though these provisions are often poorly equipped to accomplish meaningful convictions.
Those states without such statutes are left to consider charges via their anti-cruelty laws, laws which, due to both the nature of the criminal conduct itself and the often lengthy lapses between the assaults and any investigation or examination of the animals, are often ill-fitting for successful prosecutions.
Additionally, mental health evaluations are not usually mandated by law for animal abuse cases – they are most often ordered only at the discretion of the presiding judge.
As with other types of criminal cases of animal abuse, the animal victims in bestiality cases are in danger of being returned to their abusers if the state laws are weak or underutilized on the issue of forfeiture. Where the law requires that an "evidence" animal must wait out the weeks and months of a pending criminal prosecution before (ideally, upon the abuser's conviction) being legally available for adoption, it is a bitter – and often costly – frustration for all involved.
Where post- and pre-conviction forfeiture options are limited, other remedies may be available. Animal Legal Defense Fund staff attorneys specialize in this area and work daily with prosecutors and humane agents toward getting animal victims into new permanent homes as expediently as possible.
The following states and territories have no direct prohibitions against the sexual assault of an animal: Hawaii, Kentucky, New Mexico, West Virginia, Wyoming, District of Columbia, Guam, Northern Mariana Islands and American Samoa.
The Animal Legal Defense Fund works directly with legislators and provides online resources toward improving animal protection laws. In addition to a legislative model for "Sexual Assault of an Animal," the Animal Legal Defense Fund's collection of Model Laws includes language for an "Offender Registration & Community Notification" statute. Offender Registration would require convicted animal abusers to register with their community, much like sex offender registration programs currently in use across the United States.
Related Resources:
Related
Cows were killed in Madison, Brazos, and Robertson Counties, Texas.

Following the dismissal of Justice's case upheld on appeal, the Animal Legal Defense Fund continues to seek accountability under the law.

On February 8, 2022, the Washington State Supreme Court issued a decision in the case State v. Charmarke Abdi-Issa, holding that animal cruelty could be designated a crime of domestic violence, and that an animal's guardian could be considered a victim of the crime.