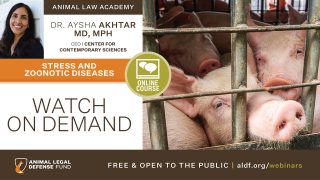 Stress and Zoonotic Diseases
Presented 6/23/20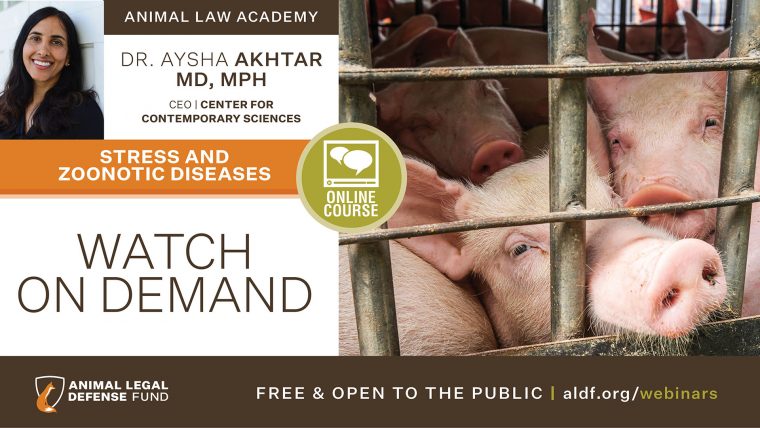 Why do public health officials tell us to socially distance (and rightly so), but fail to mention the animals crowded into factory farms–a major risk for the next pandemic? Join public health expert Dr. Aysha Akhtar, Animal Legal Defense Fund Executive Director Stephen Wells, and Staff Attorney Kelsey Eberly for a round table discussion about the impacts of stress and confinement of animals on disease transmission—and conditions where they are most likely to jump to humans.
This webinar was prerecorded. Watch now!
Resources
Join the Animal Legal Defense Fund's email list to stay up to date on lawsuits, legislation, and regulations affecting animals.
Sign Up Now
Related
The USDA and its meat corporation clientele are resisting calls to halt or even delay slaughterhouses' adoption of the controversial high-speed, deregulated pig and poultry slaughter inspection systems.

As shelter-in-place orders are given across the nation, there is a growing concern that family violence will be on the rise.

Animal Legal Defense Fund calls on Congress to respond to COVID-19 by proactively addressing the root causes of pandemics