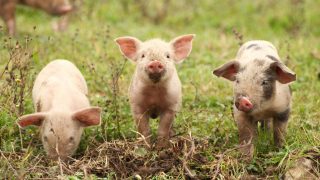 Spotlight: Angela Pugliese
Angela Pugliese is a 2022 recipient of the Animal Legal Defense Fund's Advancement in Animal Law Scholarship.
Angela Pugliese is a 2022 recipient of the Animal Legal Defense Fund's Advancement in Animal Law Scholarship. This award honors students who demonstrate a commitment to the Animal Legal Defense Fund's mission: "to advance the interests and protect the lives of animals through the legal system." Recipients are actively involved in their Animal Legal Defense Fund Student Chapter while in law school and show promise in the field after graduation.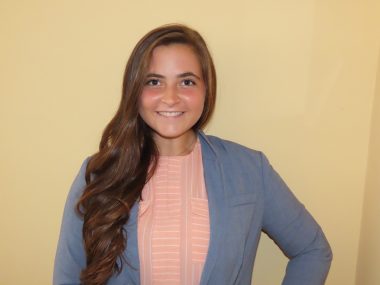 Angela Pugliese is a rising 3L at Brooklyn Law School. This past year she served as president of her school's Animal Legal Defense Fund student chapter. As president, she focuses on engaging her law school community on animal law issues through guest speaker and informational events. She is also an Associate Managing Editor on Brooklyn's Law Review and a member of the Environmental Law Society.
What Animal Legal Defense Fund student chapter activities are you proudest of and why?
My proudest moment as president of my student chapter is introducing the field of animal law to my law school community. So many students have expressed an interest in the field but did not know anything about it or how to make an impact. Other students have knowledge on the issues and are passionate about making a change but did not think a career in animal law was a viable option. It has been my pleasure to spread my knowledge on current issues in the field, as well as invite local guest speakers who are professionals in animal law. We have had guest speakers from HSUS, Voters for Animal Rights, and the ASPCA. This has inspired other students to pursue a career in animal law. Another noteworthy experience was advocating to have an animal law course offered at my school. I was able to take that course last semester, which gave me broader knowledge on the field. Finally, our visit to a local cat shelter was notable because we were able to donate money to a nearby non-profit doing incredible work.
Any other noteworthy experience?
Due to the pandemic, no rescues or shelters near us were accepting volunteers this year, and we were concerned tow we could work to change that perception. Additionally, for Thanksgiving, we adopted a flock of turkeys at Farm Sanctuary and held a turkey pardoning where I gave a speech and we did a giveaway for members. I got many requests to make this a new tradition, so I think our chapter will be pardoning a flock of turkeys yearly from now on!
What is an animal law related goal of yours for the upcoming academic year?
My goal for this upcoming year is to introduce my student chapter to incoming 1Ls and continue to work with returning members of the E-board to facilitate fun and interesting events for the student body. I hope to bring in more guest speakers, attend the animal law conference, and host informative movie nights. I also hope to grow my own personal knowledge on animal law issues through internships, ALDF webinars, and other law school courses.
What are your plans/goals for post-graduation?
My goal for after graduation is to pursue career opportunities in animal advocacy. I look forward to building my litigation skills to be the best advocate I can be for animals. I am also looking forward to remaining a mentor for my student chapter and anyone interested in pursuing a career in animal law.
What is one piece of advice that you would like to pass on to other Animal Legal Defense Fund student chapter leaders?
Read the ALDF Student Chapter emails! They always include great opportunities and ideas for events. Also, attend conventions with your group and host debriefing events afterward to discuss and reflect on what you have learned.
Learn more about the other 2022 Advancement in Animal Law Scholarship winners.
Recent News
Ask your state representatives to support and co-sponsor legislation to prohibit the surgical declawing of cats in New Jersey. Help end this cruel practice today!

Learn about 2023 Farm Bill process, what we may see as Congress continues to develop this legislation, and how to get involved to advocate for a Farm Bill that prioritizes animal protection.

The gift of more than $1 million will fund the program over the next four years
Help animals win the legal protections they so desperately need and deserve, and ensure they have an advocate in courtrooms and legislatures across the country.
Take Action Now