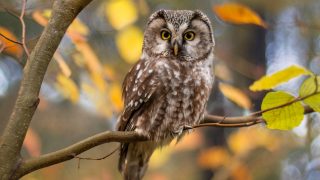 How Legal Professionals Can Get Involved in Animal Law
Animal Legal Defense Fund
While there has been extraordinary growth in this area, full-time animal law jobs are still relatively limited. Fortunately, there are a number of ways to make significant contributions to this field by either working as a volunteer for an organization or doing pro bono work at a firm. Below are suggestions for getting involved as a volunteer.
Join the Animal Legal Defense Fund's Pro Bono Program and sign up for the Animal Legal Defense Fund's Volunteer Attorney Network! We use volunteer attorneys to work on a variety of projects including research and citation checking, writing legal information guides, filing amicus briefs, litigating cases, and assisting prosecutors with animal cruelty cases.
Contact a national or local animal protection organization or humane society and offer your help.
Find out if your regional or state bar association has an animal law section or committee and get involved. If they do not, consider starting one. Contact us for information on how to start a section.
Start an animal law organization with other legal professionals.
Consider writing an article for your local newspaper, local bar journal, or animal law journal, such as Lewis and Clark Law School's Animal Law Review.
Get involved with your local law school's student chapter.
Read Making Animal Law Your Career by Animal Legal Defense Fund founder Joyce Tischler and Animal Law and Your Practice by Pam Hart for more ideas.
If you teach an animal law class, join the Animal Legal Defense Fund's animal law instructor email list and the Animal Law Curriculum Portal, dedicated to and for law professors teaching animal law.
If you are looking for a job in the field of animal law, check out our career advice for aspiring animal law attorneys and our employment and fellowship listings.
Participate in Speak Out for Farmed Animals Week.
Additionally, doing pro bono work at a law firm is how many attorneys are able to contribute to the field of animal law. Below are suggestions for persuading a firm to allow pro bono animal law related opportunities:
Let the firm know of your interest in animal law early on.
Be prepared to show that animal law is a recognized area of the law. This can be done by showing that over 150 law schools in the U.S. and Canada offer an animal law course.
Include information on other law firms that are currently doing animal law pro bono work. Check out the Animal Legal Defense Fund Attorney Member Spotlights to see what pro bono work other attorneys and firms have done recently.
Highlight the fact that because animal law is an emerging field, there is an opportunity to set new legal precedent.
Questions? Contact the Animal Legal Defense Fund's Pro Bono Program at ProBono@aldf.org.
Related
This action is for U.S. residents only.

The victory follows the passage of a factory farming law and efforts to curtail the construction of new mega dairies in the state

Lawsuit filed by the Animal Legal Defense Fund and The Good Food Institute asserts that the law imposes unclear and vague standards on plant-based meat producers