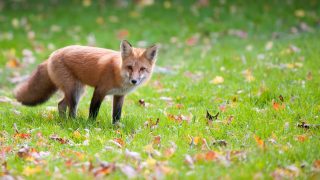 Submit an Employment Opportunity
Form
Thank you for your interest in promoting your opportunity with the Animal Legal Defense Fund. We promote select internships, jobs, and other professional development opportunities related to animal law.
In order to have your opportunity considered for publication, please fill out all of the below fields. Opportunities relevant to the field of animal law will be published at our discretion.
---
Related
The $25,000 scholarship is available to a second-year law student at the University, and includes a clerkship with the nonprofit

International Fur Trade Federation's amended complaints dismissed in decisive victory for animals

This week the Animal Legal Defense Fund submitted comments to the U.S. Food and Drug Administration (FDA) advocating for accurate, consistent, and flexible labeling of cell-cultured fish and shellfish products — meat or flesh grown from the cells of fresh or saltwater finfish, crustaceans, and other forms of aquatic animal life.