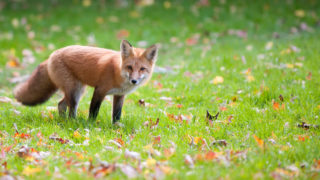 Submit an Employment Opportunity
Form
Thank you for your interest in promoting your opportunity with the Animal Legal Defense Fund. We promote select internships, jobs, and other professional development opportunities related to animal law.
In order to have your opportunity considered for publication, please fill out all of the below fields. Opportunities relevant to the field of animal law will be published at our discretion.
---
Related
Ask your state legislators to support a bill that would restrict the sale, trade, and distribution of ivory and rhino horn in the Massachusetts.

Endangered animals including lions, tigers, and gray wolves suffer in squalid conditions at Special Memories Zoo.

Animal protection coalition asks court to invalidate California Fish and Game Commission regulation for violating the California Environmental Quality Act.