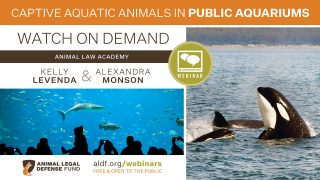 Captive Aquatic Animals in Public Aquariums 2019
Presented 11/14/19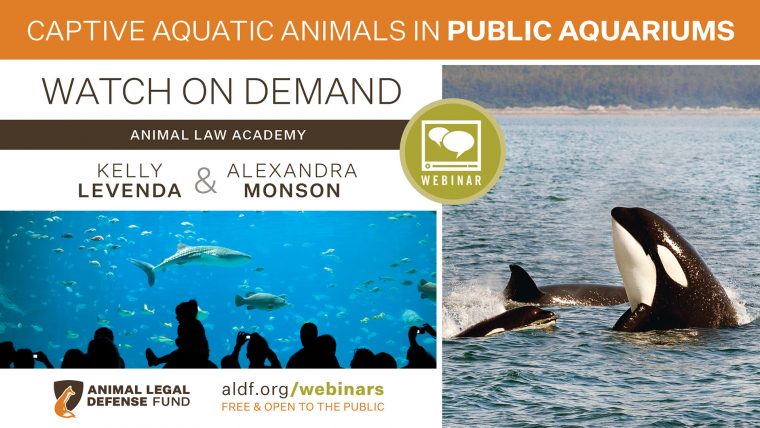 Join Kelly Levenda, Student Programs Attorney, and Alexandra Monson, Litigation Fellow, as they discuss the legal issues associated with fin fishes and whales exhibited in public aquariums, as these animals make up the majority of aquatic animals held in captivity. This webinar discusses everything from capture, breeding, and transport, covering these aquatic animals lives (and deaths) in aquariums.
This webinar was pre-recorded. Watch it now!
Related
This year's Florida legislative session promises to be one of the busiest yet for animals. The Animal Legal Defense Fund is in the halls of the legislature every day – advocating for animals who would otherwise not have a voice.

The Animal Legal Defense Fund grieves the death of Kayla, a 30-year-old orca whose death SeaWorld announced on Monday. And we renew our call for Florida and other states with captive orcas to pass and enact stronger orca protection laws.

Two years ago, SeaWorld promised that this current generation of captive orcas would be the last.