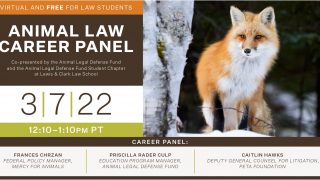 Animal Law Career Panel
Presented 3/7/22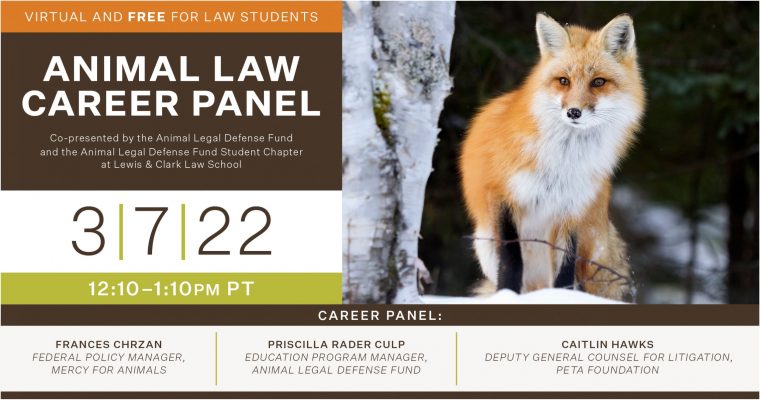 Join the Animal Legal Defense Fund and the Animal Legal Defense Fund Student Chapter at Lewis & Clark Law School for a special conversation on curricular and career planning! This live event will be powered by questions from law students across the country and attendees will have the opportunity to submit their questions beforehand. This is your chance to ask about curriculum planning, clerkships, interviewing, extra curriculars, writing samples, work/life balance, bar prep, and so much more! Free and open to law students.
This webinar was recorded on March 4, 2022. Watch it now!
Become a member of the Animal Legal Defense Fund and receive benefits and additional opportunities.
Sign Up
Related
Actress Christian Serratos narrates the Animal Legal Defense Fund film advocating for an end to puppy mills

Animal Legal Defense Fund's lawsuit alleged Hormel misleads consumers with its Natural Choice® brand of lunch meats and bacon

The Animal Legal Defense Fund selected the county after reviewing applicants from across the country