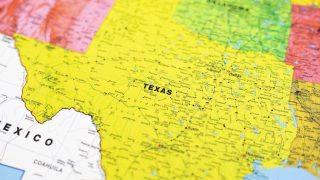 Texas
Updates about legal issues facing animals in the state
The Animal Legal Defense Fund works at the federal, state and local levels to protect the lives and advance the interests of animals.
Animal Protection Laws Ranking
Each year, the Animal Legal Defense Fund publishes its U.S. State Animal Protection Laws Rankings Report. Each state is ranked based on 20 different categories of animal protection.
Texas
Overall Rank: #11 (Top Tier)
+Sexual assault statute is adequately defined, addressed related crimes, and is a sex offense
+Sentence enhancements for repeat animal abusers and cases involving multiple animals
+Court may order pre-conviction forfeiture of cruelly treated animals
-Social services professionals are not required to report suspected animal cruelty
-Limited definition of "animal"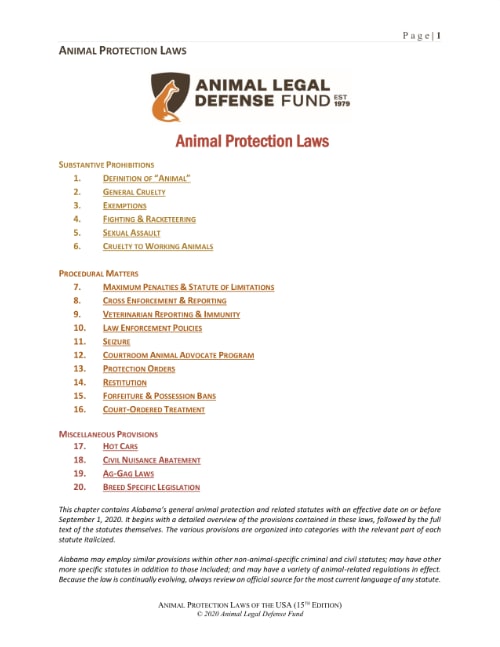 Animal Protection Laws of Texas
The Animal Protection Laws of Texas compendium contains the general animal protection and related statutes for Texas with an effective date on or before September 1, 2022.
Legislative Session
Active Legislation

This bill would amend the licensing requirements for dog and cat breeders in Texas.

Would prohibit pet stores across the state from selling dogs and cats. Instead, stores would be encouraged to partner with animal shelters and rescue organizations to offer animals for adoption.
Active Cases

ALDF v. National Foundation for Rescued Animals
The Animal Legal Defense Fund sent notice to the National Foundation for Rescued Animals, a purported animal rescue organization doing business as Tiger Creek Animal Sanctuary, as well as Brian Werner Ferris and Emily Owen, for allegedly violating the Endangered Species Act (ESA).
Take Action
Take action now to help animals in your state.
Recent Victories