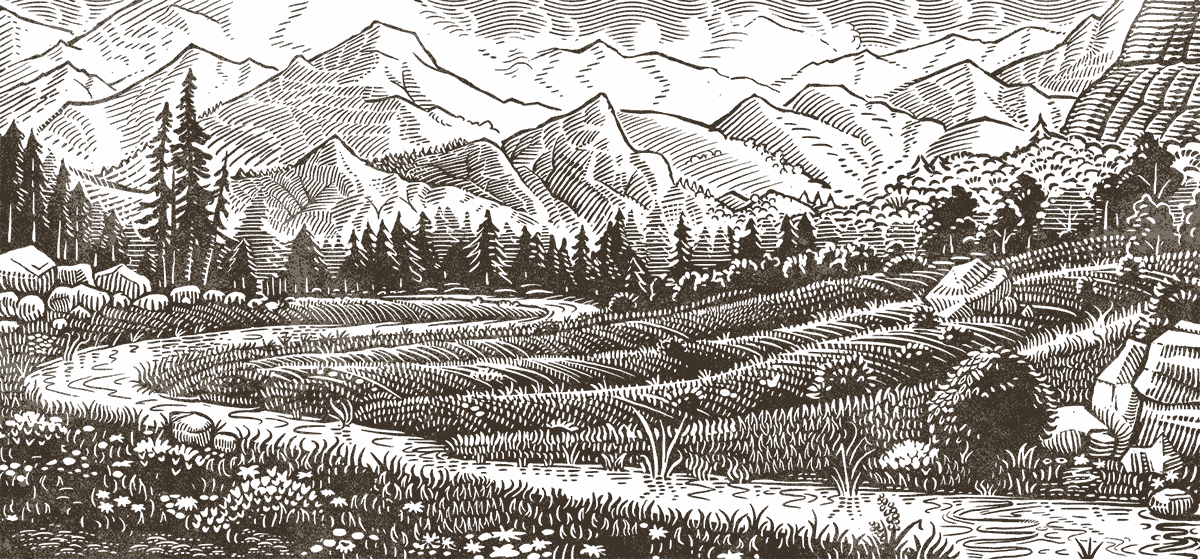 Protecting Animal Victims and Defending Oregon's 'Bond-or-Forfeit' Law
Amicus Curiae Brief in Oregon v. Hershey
In Oregon v. Hershey, numerous animals were seized in a criminal cruelty investigation and later forfeited by their abuser. The Animal Legal Defense Fund submitted an amicus curiae brief in response to an appeal brought by the abuser.

Companion Animals
Status
Filed amicus curiae brief July 20, 2021
When authorities learned about 32 animals suffering from neglect in Oregon in 2017, they obtained and executed a search warrant, seizing the animals and bringing them to safety.
The animals on the property "[d]idn't have any food or water pretty much when we were out there, definitely they were in pretty rough shape," noted Jim Nielsen, chief animal control officer for Klamath County, Oregon, where the case took place. Desperate horses had resorted to eating tree bark. Chickens were thin and kept in a too-small cage, and these cramped conditions had caused a rooster's tail feathers to wear off, an animal sheltering official told local media.
Multiple charges of second-degree felony animal neglect were filed, and the animals — 22 dogs, seven chickens, and three horses in all — were taken to animal sheltering agencies within the state, where they received the care, treatment, and rehabilitation they needed.
But that wasn't the end of the story. Their case went all the way to the Oregon Supreme Court, where the Animal Legal Defense Fund filed an amicus curiae ("friend of the court") brief in support of the state's fight to preserve an important statute used in animal cruelty cases and prevent the individual responsible for the animals' neglect from reclaiming them after initially forfeiting them to the state.
The stakes were high — both for the individual animals in the case, and for countless other animal victims whose cases could potentially be impacted by an adverse ruling.
Fortunately, in August 2022, the Oregon Supreme Court issued a ruling in line with the Animal Legal Defense Fund's amicus brief, denying the defendant's attempt to reclaim the forfeited animals and protecting other animal victims by upholding the state's so-called "bond-or-forfeit" statute.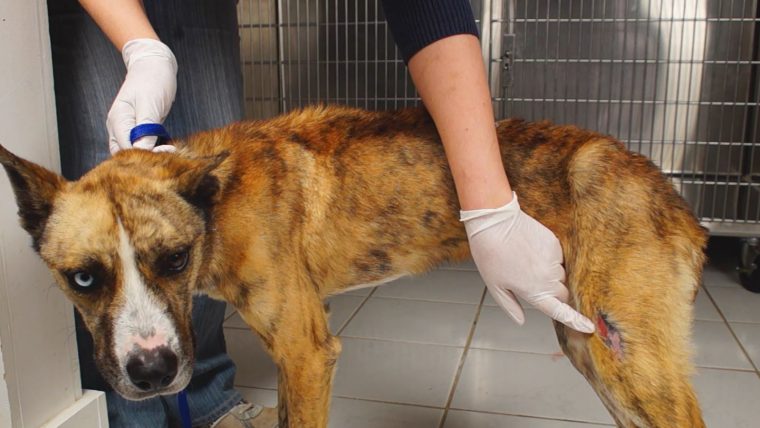 Living 'Evidence'
In a criminal cruelty case, the animals themselves are evidence of the abuse or neglect they've suffered — but they're also living, feeling beings who need shelter and care.
Animal victims in abuse and neglect cases may have significant physical or behavioral rehabilitation needs. The brunt of that work falls on the animal sheltering agencies tasked with caring for them after they've been lawfully seized. In some cases, the costs associated with this care may also fall on the animal sheltering agencies providing it, even though the defendant still remains the animals' legal owner at the time of seizure and is therefore legally financially responsible for their care.
But a growing number of states, including Oregon, have enacted bond-or-forfeit laws to help address this problem — protecting animal care agencies from being swamped by the cost of caring for animal victims who've been lawfully seized in cruelty cases. These costs can quickly mount, especially in large-scale or lengthy cases — and many animal care agencies operate on limited budgets to begin with.
When a bond-or-forfeit law is used, the person from whom animals have been lawfully seized in a cruelty case is presented in court with the option to forfeit the animals, or pay a bond to cover the reasonable costs of their care for the duration of the case. This ensures that animal care agencies are not financially overburdened or forced to divert vital resources from other animals in need.
Oregon v. Hershey
Given the choice to pay a bond or forfeit the animals, Kenneth Hershey — the individual responsible for their neglect — declined to pay the bond, meaning that they were forfeited to the state.
Hershey later entered an Alford plea — a legal maneuver in which a criminal defendant is able to avoid a trial by acknowledging that the state has sufficient evidence to secure a conviction were one to take place, while avoiding entering a guilty plea. In this case, Hershey's Alford plea to one charge of second-degree neglect acknowledged that prosecutors could adequately demonstrate he'd failed to meet his legal responsibility to provide proper care for the 22 dogs. He was convicted on the charge and banned from ever again possessing dogs in Oregon. As part of the plea agreement, the charges related to the horses and chickens were dropped.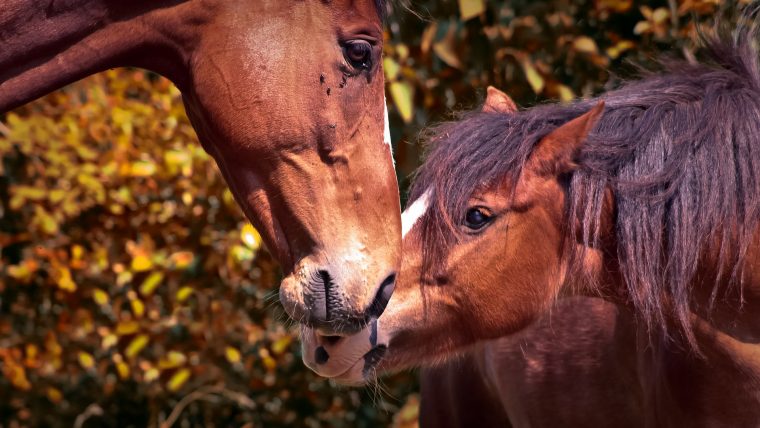 A Troubling History
This case wasn't Hershey's first run-in with the law involving allegations of animal mistreatment — and unfortunately, it hasn't been the last.
The defendant's history of animal-related charges dates back years and spans multiple states. Among these incidents was a 2014 Oregon case in which seven cows died of dehydration due to his neglect of their herd. In response to this tragic incident, prosecutors charged Hershey with second-degree neglect, for which he was sentenced to probation, community service, and a $3,680 fine.
In a 2020 criminal neglect investigation in Colorado — several years after the 32 animals were seized in the Oregon v. Hershey case — 102 dogs and puppies were seized from a breeding operation run by Hershey, and authorities also reportedly found two puppies dead at the property. Another puppy died before reaching a veterinary hospital.
Appeal, Amicus, and Forfeiture Upheld
After failing to pay the required bond and thus forfeiting all 32 animals in the Oregon v. Hershey case, the defendant later petitioned for the animals to be returned to him, arguing that the national pre-conviction forfeiture gold standard that resolves questions such as bond-or-forfeit without a jury trial was unlawful. Multiple lower courts ruled against Hershey's argument, and the case eventually reached the state's highest court.
Agreeing with the Animal Legal Defense Fund's amicus brief, the Oregon Supreme Court noted in its ruling that pre-conviction forfeiture is a remedial action — not punitive — and that it does not trigger the right to a jury trial. The Court also made clear that the goal of the state's bond-or-forfeit statute is to ensure that a defendant in an animal cruelty case is not unjustly enriched by the care provided to their animals by an outside entity, as well as to make sure that animal care agencies do not incur extraordinary costs in the process of caring for seized animals while their cases proceed through the legal system.
Fighting for Animal Victims
The Animal Legal Defense Fund works to help animal victims in the criminal justice system in multiple ways, including:
offering training, legal research, and other resources for prosecutors, law enforcement officers, judges, and other stakeholders whose work involves cruelty investigations and prosecutions;
providing grant funding to agencies dealing with animal cruelty cases, covering costs such as animal care, forensic work, and expenses associated with expert witnesses;
offering rewards for information leading to a conviction in animal cruelty cases when the perpetrator is unknown; and
filing amicus briefs, as in this case, as well as other animal-related cases such as State v. Nix (which helped establish that animals can be considered crime victims for sentencing purposes in Oregon) and State v. Newcomb (in which the court held that animals are different from other forms of property, and found that the "owner" of an emaciated dog did not have a protected privacy interest in a routine blood draw carried out during a veterinary examination of the dog).
Learn more about the Animal Legal Defense Fund's work on behalf of animal cruelty victims.
Where was this amicus brief filed, and why? Which law(s) are at play in this case? The Animal Legal Defense Fund filed its amicus brief with the Oregon Supreme Court, where Oregon v. Hershey was heard on appeal. The Court's ruling confirmed the legality of Oregon's pre-conviction forfeiture law (a "bond-or-forfeit" statute), which gives defendants in animal cruelty cases the choice to put up a bond to cover the costs of caring for lawfully seized animals during the duration of the case, or alternatively to forfeit the animals.
Why is this case important? Our legal system considers animals to be property — but they're much different than other forms of property, such as a car or a TV. They're thinking, feeling beings who require food, water, shelter, and care — and it's the responsibility of their guardians to provide it. Bond-or-forfeit statutes properly recognize this, placing the financial responsibility for an animal's care during a cruelty case right where it belongs: on their legal owner, rather than the animal sheltering agency providing the care.
Beyond protecting animal sheltering agencies from being overburdened by the cost of caring for animal victims, bond-or-forfeit statutes also underscore the responsibility that comes with the guardianship of an animal. Additionally, they can help expedite positive outcomes for animal victims — who may otherwise spend months or longer languishing in a cage at an animal care agency, unable to be adopted into a loving new home until the case is concluded unless legal ownership is forfeited prior to trial — and enable agencies to prosecute cruelty cases that would otherwise be cost-prohibitive to pursue.
Join the Animal Legal Defense Fund's email list to stay up to date on lawsuits, legislation, and regulations affecting animals.
Sign Up Now